Christian Dating in a Secular Age
Let's be honest with one another. Everyone's experience of dating and relationships is different than the next guy's or gal's down the street. Similarly, our expectations of what does or does not meet the criteria of a strong Christian partner is widely divergent. Given the ambiguity Christian's face as they explore the possibility of engaging in a meaningful relationship, it would be incredibly helpful to have a list of rules to govern our interactions and expectations. Imagine a nice, tidy set of Christian dating rules that helped us cull the sheep from the goats, the wheat from the chafe. Is this is a possibility? Probably not. That said, there are numerous examples of "must have dating rules" for Christians. We offer some of our favorites below. Consider ones that will work well for you. Add more if need be in your particular situation. In all situations, trust your gut, pray, and listen to the voice of the Spirit.
Keep your spiritual life safe and secure
Key Verses: Proverbs 4:23-26
Keep your heart with all vigilance, for from it flow the springs of life.
Put away from you crooked speech, and put devious talk far from you.
Let your eyes look directly forward, and your gaze be straight before you.
Keep straight the path of your feet, and all your ways will be sure.
A core tenet of Christian identity says we must "walk the walk if we talk the talk." Simply put, the health of your heart determines how you will act and react in a relationship. If your Christian identity will be the bedrock of your anticipated relationship, make sure that you are engage in robust soul-tending. Pray, seek spiritual direction, utilize Christian counseling, and be attuned to the advice of others.
Set your standards: Know what you seek prior to the first date
Key Verses: Romans 1:16-17
For I am not ashamed of the gospel; it is the power of God for salvation to everyone who has faith, to the Jew first and also to the Greek. For in it the righteousness of God is revealed through faith for faith; as it is written, "The one who is righteous will live by faith."
It is always appropriate to acknowledge your limitations and expectations in advance. Before taking the first step in any relationship, the Christian single should craft a list of the values they feel are the most important in a relationship. If you are using online sites, the list will help you cull a grouping of potential "dates" long before the first encounter. Create a safety plan too. If a potential companion disrespects any of your boundaries – before, during, or after a date – then let the person know that the date is over. Walk away. If you are afraid for any reason, let someone know as soon as possible.
Let 'em know where you stand
Key Verses: 2 Corinthians 4: 1-2
Therefore, since it is by God's mercy that we are engaged in this ministry, we do not lose heart. We have renounced the shameful things that one hides; we refuse to practice cunning or to falsify God's word; but by the open statement of the truth we commend ourselves to the conscience of everyone in the sight of God.
As they navigate the world of dating, Christian singles should feel free and empowered to share their faith convictions without fears of being labeled and harassed. In a healthy relationship, you should never fear reprisal for voicing your beliefs and standing your ground on the issues that matter the most. If your dating partner decides that you must compromise in order to preserve the relationship, recognize that the relationship is an unhealthy one. Walk away from the situation without regrets. Do not look back.
Create and Nourish a Strong Support System
Key Verses: Romans 12: 1-2
Therefore, since we are surrounded by so great a cloud of witnesses, let us also lay aside every weight and the sin that clings so closely, and let us run with perseverance the race that is set before us, looking to Jesus the pioneer and perfecter of our faith, who for the sake of* the joy that was set before him endured the cross, disregarding its shame, and has taken his seat at the right hand of the throne of God.
Some of the best Christian dating advice anyone could offer prospective partners, is to forge ahead with a sturdy support system as backup. When facing relational and other life challenges, it is always helpful to know that we do not walk alone. What should a Christian support network look like? Basically, it is very important to call upon others who share in your high commitment to Christian spirituality and moral integrity. The real power in the Christian community is vested in the strength of the Body of Christ. Christians who love and support you will have your back "come hell or high water."
Seek strong christian advice
Key Verses: Proverbs 13: 20-21
Whoever walks with the wise becomes wise, but the companion of fools suffers harm.
Misfortune pursues sinners, but prosperity rewards the righteous.
Another piece of sound Christian relationship advice centers on the importance of creating a support group within a support group. Pastors, Bishops, Deacons, and Elders are among the titled names that come to mind when one crafts a support group within a support group. However, strong advice may be available within your family. Often, family matriarchs and patriarchs are willing to share their ample experience and wisdom with the younger generations. You will have to ask, of course, and then pass on your wisdom when a younger person seeks you out in the future.
Final thoughts
It is a wild world out there! If your Christian identity is important to you, then do not be in a rush to compromise as you navigate the bountiful waters of potential relationships. As always, if you find yourself in over your head, ask for help.
Share this article on
Want to have a happier, healthier marriage?
If you feel disconnected or frustrated about the state of your marriage but want to avoid separation and/or divorce, the marriage.com course meant for married couples is an excellent resource to help you overcome the most challenging aspects of being married.
Related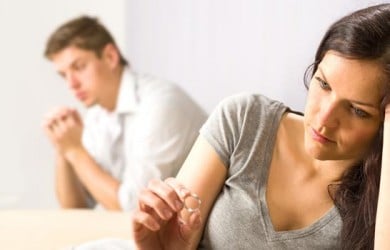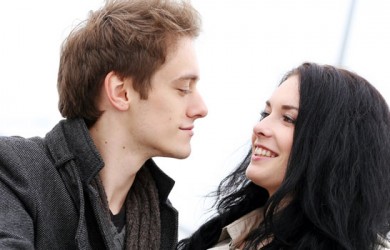 Recent