A Lighter Way to a Better Marriage – a Different Approach That Actually Works
Aren't you tired of hearing all those tips and advice on how you can make your marriage better but know deep down that they aren't just working? Aren't you tired of trying out different therapies that may sometimes be a little overwhelming and tiring?
It's funny how marriage problems and issues can be addressed by methods that don't involve stress and anxiety and yes, it's possible. Reality is, the concept of marriage may actually be a little funny and it may actually allow us to change the way we think and work on a better marriage.
A lighter way to have a better marriage
This may look weird at first and we understand. All of us just want to have a better marriage and most of the time the only way this is being addressed is by a therapist in a marriage seminar or therapy where there are already problems that need to be addressed.
Now, the first thing to remember – it's better to prevent issues than fix them but you might ask, how do we do that?
You may have heard about the laugh your way to a better marriage book and we all know how funny and real this is and how it has made "sense" of married life in a lighter and funnier way. Think of this and start from there. Even before there are issues where you need a therapist's help, why not start to really understand each other?
Misunderstandings happen when we assume something and don't you agree that this can even cause someone too much stress, anxiety, and even anger issues?
Have you had an experience where you realize that you didn't even have to take it to that level and could have easily been talked about if only you didn't overreact?
Let's take a look at this better.
Men vs. Women
Remember, men and women are different. Start from here and know that with these differences, you ought to understand that it's a bit hard to live with the opposite sex and try to understand each other to give each other a break with all those toxic rules.
When you are talking and scolding your husband and you see that he isn't interested or worse, not even listening? This would actually already cause you to flare up, right?
Stop! It's not like he is intentionally doing this to piss you off but rather, men are wired to be like that. It's just him being a man so just take a break and stop.
Tell him when you are no longer angry or stress and make sure to make it into a sentence or two. Men hate long talks.
For husbands, what if you already said sorry and you find that your wife is still sulking? A bit childish for men and in fact we don't like this type of drama but hey, you don't have to make this a big deal.
Women just want an extra hug and a simple token of appreciation not unless you cheated on her – that's a different story!
Men and women are different and that's what makes us special. One key to a better marriage is to simply look at things as they are. Sometimes, we make it too complicated when in fact, the problems that we have can easily be solved with just a simple word or a promise to keep.
Simple realities that matter
Again, we don't want to deal with heavy pieces of advice that tackle about hate, love, and even trying to control each other, these may need further help. What we can talk about is the reality and the lighter way to understand each other for a better marriage.
Let's see how real this can get.
Men always stare blankly and this is something that women hate because, for a woman, it may seem that a man is thinking about another woman or is no longer interested with her.
The thing here is that men just love the fact that they can just stare blankly and be comfortable. Yep, it's their thing unlike with women. A woman needs to constantly think and rationalize and that makes this situation more complicated!
Let your husband doze and when he's back from whatever space he came from, ask him directly what you want.
Wives, please stop making your husbands guess what you are feeling? If a man did something like forget the first anniversary of your first date – don't get angry. Men think differently, so don't hold it against him. If you are angry or upset about something, just tell it up front because men hate the "guessing why my wife is angry" again.
This may be one of the most common reasons why there are differences in a marriage that lead to arguments. Stop trying to change your spouse. You married this person for who he or she is so why do you suddenly need to reprogram this person just to have a better marriage?
If you want to have a harmonious marriage – accept your spouse for who she or he really is. There can be some misunderstandings and you can also tell them the traits that can be worked on but don't do it in a way that the person would feel that they are wrong.
The quest for a better marriage is a tough one. Like a box of chocolate, you don't know what you're going to get and marriage is like that. No matter how long you've been together, there will always be some traits that will make you angry and that's normal.
A better approach is to respect each other and analyze if this can be solved in ways that don't involve stress and yelling. Sometimes, the smallest problems escalate because of lack of understanding.
So, remember. When you have something to say, say it and if you want to change something, do it by asking for open communication and address the issue so you and your spouse can work on it. A better marriage doesn't have to be complicated. It just has to be a joint effort of two people who value their marriage.
Share this article on
Want to have a happier, healthier marriage?
If you feel disconnected or frustrated about the state of your marriage but want to avoid separation and/or divorce, the marriage.com course meant for married couples is an excellent resource to help you overcome the most challenging aspects of being married.
Related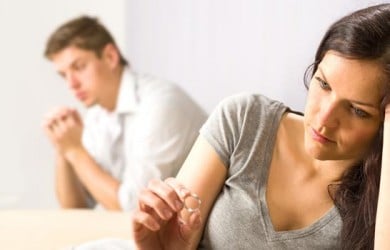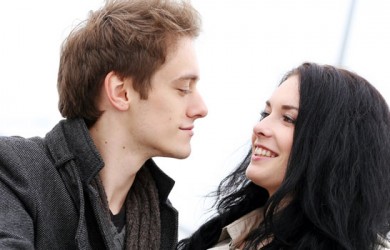 Recent