What is Marriage
Experts define marriage as the union and equal partnership between a woman and a man.
It comes to us from the hand of God, who made in his image, male and female. They, in turn, are one body and shall be fertile and divide. The unanimous consent between life partners makes a marriage healthy.
From this consent and the sexual fulfillment of marriage, a unique exclusive bond emerges among a couple. This bond is long-lasting and beautiful. God has set up this unique relationship; thus, it can't be broken up that easily.
Further in this article, we will try to understand what is marriage.
What is marriage?
When people ask what marriage is, it's not always about the emotional understanding they are trying to understand. So here is a social definition of marriage.
Marriage definition is stated as a formal union between two people with a social or a legal contract that unites their lives emotionally, socially, economically, and legally.
The union usually means that these two individuals have legal obligations to each other throughout their life unless they decide to part ways and divorce.
What is the purpose of marriage?
Perpetuity, exclusiveness, and dedication are fundamental to marriage since they encourage and secure the two equivalent reasons for marriage.
These two reasons for existing are development in shared love between the life partners (unitive) and the nurturing of children (procreative).
People usually fail to understand what is the purpose of marriage. The shared love of a married couple is the root of the bloom of a good life ahead.
Mutual respect and association should be focused first. The couples must realize its marriage that brings us together. It's a bond that is made to last for the longest time in an individual's life. Similarly, what is marriage if it doesn't unite two souls rather than two bodies?
To understand more about what is the purpose of marriage, here is a brief video that you can watch:
Types of marriage
What is marriage? Marriage is not just a union of two people but also an institution with different purposes. Here are four common types of marriage and their meanings.
1. Monogamy
Monogamy is the most common and socially accepted form of marriage. Monogamy is how society commonly defines marriage. In this union, two people tie the knot for life until they decide to divorce or after the demise of their partner.
This type of marriage provides family peace, happiness, and satisfaction. It also promotes love and affection between two individuals.
2. Polygyny
It is a form of marriage in which a man is married to more than one woman. It was in practice in ancient civilizations. Usually, the man's wives married in this manner would be related. They could be real sisters or distant relatives.
At present, this kind of marriage is practiced only in some tribes and religions.
3.Polyandry
In this type of marriage, a woman is married to several men. This kind of marriage is not popularly accepted, but it is still common among Marquesan Islanders of Polynesia, The Bahama of Africa, and the tribes of Samoa.
Some tribes such as Tiyan, Toda, Kota, Khasa, and Ladakhi Bota still practice Polyandry marriages in India.
4. Group Marriage
As the name suggests, group marriage means the union of two or more men with two or more women. This type of marriage has common husbands and wives, and their offspring are called the group's children.
Importance of marriage
Some questions are still unclear for the people afraid of the responsibilities that come with marriage.
What is marriage all about, and what is the importance of marriage?
Such questions make them fail to idealize the concept of marriage. The true meaning of marriage lies in the spouses' shared opinions, responsibilities, help, and care.
The relations that reach the level of marriage flourish with every passing hour. The point of this relationship is to authenticate the perks that arise when this bond is created.
Individuals sharing a married life, at some point, do share a lot of dependence. This dependence is the core of an unbreakable bond. Marriage is what brings two people together.
Pros and cons of marriage
While most people consider marriage to be one of the most important parts of their lives, it is essential to understand what constitutes a marriage. Without a clear comprehension of the pros and cons of marriage, it is unlikely to understand the meaning of marriage in a true manner.
Pros
Here are some benefits of marriage that can help you understand what marriage is in a positive way.
1. It provides security
A piece of paper that binds you with your partner is satisfying and comforting. With marriage, there is a commitment level in the relationship that unmarried couples sometimes do not have.
A married couple is more financially and emotionally secure than an unmarried couple.
2. Financial benefits
As a married couple, you get tax advantages that are not granted to an unmarried couple. It reduces your tax bills and allows you to share or receive health insurance benefits.
You don't have to pay the inheritance tax after your partner's demise if you are married.
3. Companionship
To be alone in the world is a sad feeling, and as humans, we don't like to be on our own most of the time. Marriage provides a person who will be there with you in all your experience, and the joy of sharing everything makes it easier and better.
Knowing that someone is there is a great comfort.
4
.
It provides you special rights
You automatically get some rights as a husband or wife when you are married, such as social security benefits. You are included in most decisions, you get rights for hospital visits, you have a say in legal matters as a spouse.
It is also easy to retain rights after you get divorced. Unmarried people are not liable for each other after separating, but marriage gives you an option to have rights after divorce.
5. You can share your emotional burdens
When you marry someone, you are there for a long time. It means that you both will face many problems and challenges together. Marriage provides a stable partner to share your problems with.
You can discuss and get things out of your chest at any time. Because you both have promised to stick with each other for better and worse, you know that your partner will be there to help you walk out of problems.
Cons
Even a pure bond as marriage has negative aspects attached to it. Here are some cons of marriage you should be aware of.
1. You can feel stuck
Marriage and relationships are not that different when you are committed to a person, but when it comes to getting out of them, a marriage is much harder to break off.
If you are not into monogamy, you might feel stuck in your marriage.
Some people do break off quickly, but most married people find it difficult to get out of the marriage. There are so many other things such as a dependent partner, family, relatives, children, etc. are involved, which make the decision and the divorce process difficult.
Related Reading: 

5 Common Reasons for Feeling Trapped in a Relationship
2. It costs you money
You might be saving taxes when you are married, but the cost of wedding planning, the wedding, and the honeymoon is too much.
People want a lavish wedding, and they end up losing their hard-earned money in sharing the celebration with others for a day.
3. It makes you financially dependent
If you are someone who hates to share a bank account or be accountable for every penny you spend, then marriage might make it worse.
One common problem that people face is that even though they were financially independent as a single person, they have to share their financials with their spouse after marriage.
4. Family Drama
What is marriage? A union of two people and two families. Marriage comes with a lot of family drama once in-laws are involved. There is always someone that is unhappy or has a problem. You can't run away from it.
People who decide to get married after they mature might also face the problem if they have children from a previous partner. To blend a child into a new relationship and make sure that your partner embraces them as their own is a lot of work.
How to make a marriage work
Marriage brings great joy to many, but it also brings challenges, often profound ones. How a couple manages them often determines whether their relationship collapses or holds firm.
Preserving long-term connection may require one or both partners to jettison misguided beliefs or dysfunctional habits that they hold while bearing in mind that trying to change a spouse tends to fail unless the individual also wants to change.
Related Reading: 

15 Key Secrets To A Successful Marriage
History of marriage
It is hard to find out the original date of marriage as an institution. The available evidence dates back to 4,350 years. People believed families had an organized group of 30 people in ancient times, including some alpha males, several women shared by them, and children.
Society demanded a more stable arrangement with time, which introduced the concept of one man marrying a woman in a ceremony. The first marriage ceremony was recorded around 2350 B.C. in Mesopotamia.
Over the years, the meaning of marriage and marriage a tradition has evolved.
Conclusion
It's easy to figure out what marriage is and its purpose, along with its spirit.
Individuals fail in idealizing this relationship because of the pressure of the duties that come with it. However, a broader picture shows a very different view. It shows the improvement that marriage brings in one's life. It's the relationship that makes a house a home.
Share this article on
Want to have a happier, healthier marriage?
If you feel disconnected or frustrated about the state of your marriage but want to avoid separation and/or divorce, the marriage.com course meant for married couples is an excellent resource to help you overcome the most challenging aspects of being married.
More On This Topic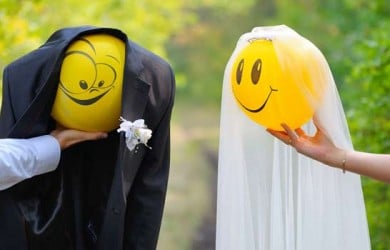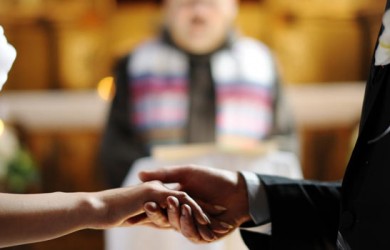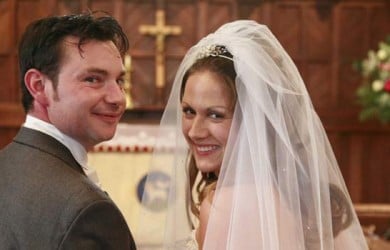 You May Also Like
Popular Topics On Getting Married