Wake up to the Nightmarish Reality After Dreams of Marriage
After watching a certain number of Disney Fairy Tales and Rom-Com movies, every young girl dreams of that fated encounter that would eventually lead to their "happily ever after."
Most of those girls will grow up and have career goals, or just want something petty like becoming a famous celebrity, but deep inside they are still yearning for that one kiss that will lead to a blissful marriage till the end of their days.
Then reality kicks in and slaps them in the face, Prince Charming is few and far between. Their dreams of marriage become a desperate nightmare superimposing fairy tales with real life.
Most men are just losers
Sure there are a lot of guys, but they are either sorry losers or total jerks that would screw anything with a hole. Why is it so hard to find an Officer and a Gentleman among the crowd? Is it so hard to ask to meet a nice guy that would take care of you like a Princess?
Before there's a fairy tale marriage, girls would need to find a boyfriend first. Great guys are hard to find, It's like finding a perfect needle in a stack of defective needles.
The truth is, there are a lot of great guys everywhere. You are just ignoring them because you think you deserve a Prince when you're not Kate Middleton.
So, before you even think about hooking up with a dream guy, you need to work on being his fantasy girl first.
Nice guys finish last -actually, they don't
Alpha males attract a lot of women because of their attitude. They are fun, approachable, and headstrong. Some of them are actually competent in what they do. They shine brightly and overshadows the rest.
A lot of them are also narcissistic punks. They love the spotlight and benefits that come with it, they are not going to give it up because you opened your heart and legs for him.
You don't notice the unicorn nice guys because after they win, they move on to play in a bigger pond. They are too busy trying to make something of themselves that you only catch a glimpse of them. But like you, they are also longing to meet a nice girl that they could love and enjoy amorous dreams of marriage with them.
So be a nice girl

Be someone a nice guy can introduce to his mother

Being a slut is neither of the two
So your dreams of marriage are not just about finding the right guy, it's also about being the right girl for him. Once you are, just pay attention. People believe nice guys finish last because they are not assertive enough to go after the girl. Actually, they are just too busy going after something else.
Recommended – Online Pre Marriage Course

The fated encounter
It's hard to believe that in this day and age of lightning-fast communication and trusting strangers online (think of Uber, Grab, and Airbnb), a lot of couples still meet their significant other the old fashioned way.
In a Google study, (When it was thinking about acquiring Tinder) they found out that 61% of successful couples still met each other IRL first and 40% of them started off as friends.
It means the guy you are looking for could be that friend you always call when your computer breaks down or that guy friend you always discuss the latest episode of Game of Thrones after watching it.
This statistic shouldn't come as a surprise. A number of true love stories were born out of the confines of the dreaded friend zone.
Shopping for that Jimmy Choo
Every girl thinks about shopping for shoes as much as they have dreams about marriage. If there's an imbalance between the two, then you're either a hopeless romantic or a narcissistic fashionista.
The shopping methodology concept for both is the same. First, you have to like the looks, design, durability, brand, and practicality. Does it suit your tastes, personal preferences, and style?
Once it passed the wow factor and will work for your needs, the next would be to try it on for size. Does it fit? Is it too big or too small for you? If it fits perfectly, you then look at the price tag and see if you can afford it.
One big difference is you can only get one significant other, you can have many pairs of shoes. So make sure to choose the right significant other, because unlike shoes, you can only take one home with you.
The romantic dreamy ending
Most romance novels and movies get one thing wrong. Marriage is not the ultimate good ending for your happily ever after, it's just a step towards it.
50% of marriages end in divorce. Mainly because one or both parties are falling below expectations. Everyone knows that infidelity is the top reason why couples break up, but people fail to recognize why married people cheat in the first place.
Once you're married, a lot of people become complacent and believe no more effort is required to grow old together. The dreams of marriage have been fulfilled, and the life goal is finally complete. It's the same as getting a job to make money, but failing to come to work and actually doing that job.
Marriage is a duty and commitment. It is a lot of hard work.
What now?
Dreaming of marriage is not a bad thing.
Everyone does it at some point or another. It's the same as dreaming of becoming a billionaire, it's fun, but its just the tip of the iceberg. A lot of hard work, a string of good decisions, and self-improvement is needed to reach that goal.
Since nobody dreams about doing hard work, and it's also boring to watch in movies. That's why filmmakers use the montage technique instead. Unfortunately for those of us living the story of our own lives, no such plot device is available. So, we have to go through to grind and try to enjoy ourselves doing it.
Share this article on
Want to have a happier, healthier marriage?
If you feel disconnected or frustrated about the state of your marriage but want to avoid separation and/or divorce, the marriage.com course meant for married couples is an excellent resource to help you overcome the most challenging aspects of being married.
Related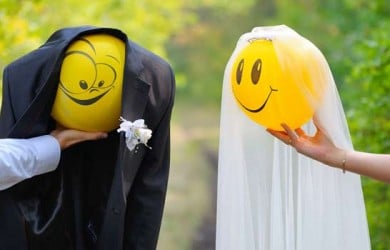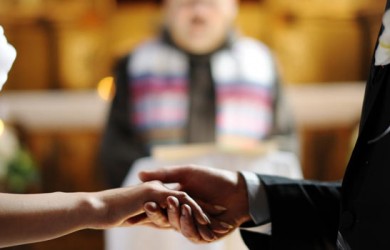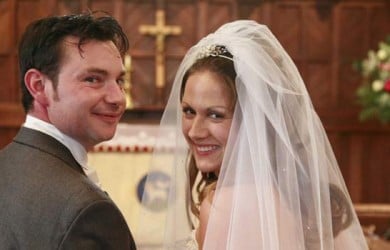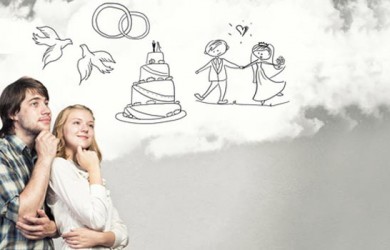 Recent