What Sort of Change to Bring into Your Sex Life to Spice Things Up
When it comes to researching what sort of change to bring into your sex life, there are plenty of articles that can provide you with specific suggestions for spicing things up – such as bringing in more sex toys and so on.
But the question is, is the introduction of toys or one changed routine really going to bring the sort of change you want to bring into your sex life?
Chances are if you are reading this article that you are not just searching for ideas to spice up your sex life but are more likely to be trying to determine what sort of change to bring into your sex life.
Ideally, the kind of change any couple needs to bring into their sex life if they don't already have it is a healthy, longstanding, evergreen approach to their sex life. A sex life where each partner takes their own responsibility for their sexual wellbeing, and also one that is fun, vibrant and intimate.
So if you are wondering what sort of change to bring into your sex life, it's well worth starting here…
Decide on what sort of change to bring into your sex life
We might seem as though we are stating the obvious here since that's what you came here to find out, but the first step to determine what sort of change to bring into your sex life should always start by looking within.
When you look within first, you can start to identify what you feel is wrong with your sex life, and also determine the role you play in that.
This strategy puts you right in the driving seat of your sex life because now you have some things that you know you can change that you are entirely in control of.
Even if you don't quite know how to make the changes just yet (understanding what the problem gives you a chance to research and discover solutions to your problems).
The beauty of this strategy is that when you ring the changes that you need to make, your partner is likely to follow your lead, it could open the floor for more conversation with your partner about your sex life, and you lead by example rather than blame.
Assess your expectations
While you are ringing the changes that you need to bring into your sex life, it's well worth thinking about the role that your expectations play in your sex life too.
We all often have assumed, unrealistic or misunderstood expectations that don't serve us well, in all aspects of life and our sex life is no different.
Do you expect your partner to be the one who turns you on all of the time?

Do you feel as though you can't express yourself because it's wrong or you are too shy?

Perhaps you are turned off by something your partner does but have never told them, except for a few hints that you expect them to get?

Maybe you are secretly hoping that your partner is more outspoken and free sexually so that you can leave them leading the way and you can avoid pushing your sexual boundaries?
As you can see considering these expectations is important because they are are a huge part of most people's sex lives and can make all of the difference when deciding what sort of change to bring into your sex life.
Improve your communication about sex
Communication is always on the top of the list for any relationship issue because it's so crucial for maintaining a successful relationship.
It's not easy to talk about sex, but there are ways to start. Even just merely expressing to your partner that you want to level up your sex life. One of the things you've realized about yourself is that you feel uncomfortable talking about sex in any way and you were wondering how they feel about it will make all of the difference.
This first step will start the conversation about sex – communication about sex doesn't have to all be about dirty talk or appeasing somebody. Although learning how to do a little bit of dirty talk won't hurt your sex life either and is undoubtedly the type of change that would make most people's sex life healthy.
Regardless of how you approach it, when you are thinking about what sort of change to bring into your sex life, how you communicate about sex, both practically, and erotically should be on the cards.
Make your sex life a priority
Most people don't prioritize their sex life, and they might not even want to either – it's a grave mistake! We assure you that if you make your sex life more of a priority, you'll start to naturally figure out what sort of change to bring into your sex life, and most of which will occur naturally as you begin to feel more vibrant, energetic and relaxed when you've had some bedroom action with your spouse.
Explore sex more
Perhaps it's because we don't prioritize sex or maybe our expectations teach us that we should naturally know about sex, but exploring sex is not often too high on the agenda in most marriages.
But if you made exploring more about sex a higher priority, you'll create plenty of fun and intimate memories, build your trust and intimacy and become each other's best friend in and out of the bedroom.
Examples of ways you can explore sex more:
Exploring the best ways to arouse yourself and also how your partner gets aroused.

Understanding what the sexual trends are, and exploring them.

Trying out toys and positions together

Testing out different locations and foreplay tactics.

Communicating with each other more sexually.
Level up your lifestyle
Sometimes we get stuck in a rut, we get into a groove that doesn't make us feel vital or even sexual, but if you are considering what sort of change to bring into your sex life we suggest leveling up your life so that you are healthier, happier and have more time to get down and dirty.
Share this article on
Want to have a happier, healthier marriage?
If you feel disconnected or frustrated about the state of your marriage but want to avoid separation and/or divorce, the marriage.com course meant for married couples is an excellent resource to help you overcome the most challenging aspects of being married.
More On This Topic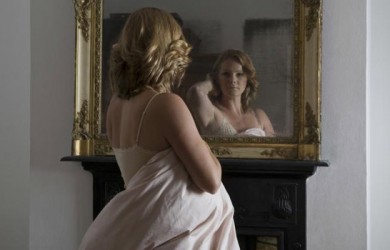 You May Also Like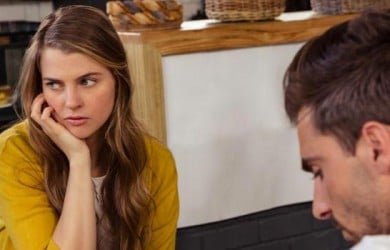 Popular Topics On Married Life