Your Guide to Physical Intimacy with Your Boyfriend
One of the biggest misconceptions about sex is that it comes naturally to all humans. Nothing could be further from the truth: lovemaking is a learned art, and often the first intimate moments you have with your boyfriend may be more awkward than ecstatic. Let's look at some ways that you can build a good trajectory towards joyful moments of intimacy with your boyfriend, from the first time to…a lifetime!
The key to physical intimacy begins with emotional intimacy
You and your boyfriend have been talking about escalating the relationship to include sex. You are both on the same page with this and are looking forward to seeing how you relate on a physical level. Tip: take your time. The happiest couples all report having waited to have sex with their partner so that they could truly enjoy the closeness experienced when you make love with someone you like, respect and admire. Ask anyone who has ever had a one-night stand and they will tell you: while sex with someone they don't know might leave them feeling sexually satisfied, it never leaves them with a feeling of emotional closeness with the other person.
So take things slowly, building up a solid foundation of friendship, mutual respect, and concern for your boyfriend's overall happiness. Your emotional connection will enhance your physical connection, resulting in a lovemaking experience that is wholly-joyful on both the mental and physical levels.
Talk about expectations
As you prepare for physical intimacy with your boyfriend, talk about what you expect from this experience. This step is a transformative one in your relationship, changing it, deepening it, and opening you both up to a level of love that you deserve to feel as a committed couple. Are you nervous about the actual act? Are you apprehensive about how this will affect your relationship? Do you have any hesitation? If so, where is that fear coming from? What about birth control—who will be responsible for it? STD testing? All of these topics should be addressed before you find yourself in bed with your boyfriend so there is no decision made in the heat of passion.
Getting ready for intimacy
There are some techniques that can help enhance this experience that you can do before slipping between the sheets.
Yoga
No need to go to an ashram to practice yoga. You can find great yoga instruction for free on YouTube. Grab your boyfriend and your sweatpants and try a yoga/meditation workout together. You'll feel a sense of connection and relaxation all while readying your bodies spiritually and physically, getting them primed for your intimate moments.
Make sure your yoga workout is slow, mindfully-aware and quiet, so you can truly tune into your body and calm your brain of any worries or concerns.
Take a shower together
Being naked together under a warm stream of water is so very relaxing. It is an ideal way to enhance your intimacy, allowing you both to relax and decompress, and giving you a chance to explore each other's body. Try washing each other's hair, using slow massage on the scalp as you work in the shampoo. Not all sexual experiences have to take place in a bed, and a shared shower is but one way to learn thi
s!
Learn the art of massage
Who doesn't love a massage? You can start with a "couple's massage" at any reputable massage salon. You and your boyfriend will be in the same room, side by side, while a masseur/masseuse works on each of you. Afterward, talk about what you liked: firm or soft strokes, this area of that, what you wished you could've had more of.
Then practice on each other. Start with a good massage oil, dim the lights, put on soft music, and light a candle. Massage your partner, watching his reactions, listening to his consenting murmurs. This is an excellent prelude to sexual intimacy, or, can be merely a massage. As you like!
Cook together
Moving in tandem in the kitchen can be extremely sensual, like a slow dance. Begin by choosing a recipe that you know both of you will enjoy eating. Shop for the ingredients together.
As you chop, season, stir and taste your creation, make this an intimate experience. Tune in to how you share the prep work, how you pass the tasting spoon to your boyfriend, and how he savors it.
Be sure to set a pretty table with good china and wine glasses, so the entire experience is one of beauty and appreciation.
When you are ready
All of these tips are merely baby steps getting you both towards the sacred moment where you will be joining your bodies. Everyone's lovemaking experience, especially the first time, will be unique. It may help you to remember that it is entirely normal to have some clumsy moments—not everything will be fairy-tale beautiful, and that is part of being human (and having some fun laughing about it! Don't forget to laugh!). Nobody gets is perfect the first time, but perfection is not your goal when being physically intimate with your boyfriend. Connection is what you are striving for, a deepened bond that you have already established by knowing that this is the person you want to be intimate with. Enjoy this moment, as it is truly one of the most beautiful gifts that we can experience with another person that we love.
Share this article on
Want to have a happier, healthier marriage?
If you feel disconnected or frustrated about the state of your marriage but want to avoid separation and/or divorce, the marriage.com course meant for married couples is an excellent resource to help you overcome the most challenging aspects of being married.
More On This Topic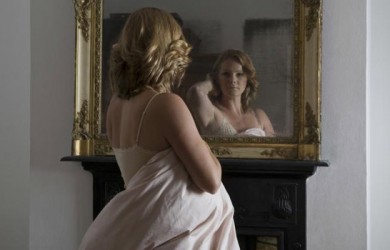 You May Also Like