Orgasmic Dysfunction – the Main Culprit of Women's Sexual Problems
STD's aside, which is not exclusive to women, there are plenty of studies that show a lot of women cannot orgasm with vaginal penetration alone.
In an article from Medical News Today, it claims that it has a prevalence rate of 11 to 41 percent of women. The National Library of Medicine with decades worth of studies peg the number at a narrower range of 36 to 38 percent.
There are many types of sexual disorders, such as desire disorders, arousal disorders, pain disorders, and orgasm disorders.
All other types are severely influenced by orgasmic disorders. The lack of satisfaction leads to a lack of desire, which leads to a lack of arousal and eventually leads to pain disorders.
In females, there's an article advising women to ignore the relationship between orgasm and sexual satisfaction and derive more on the emotional intimacy of sex than the physical pleasure provided by it.
The high prevalence rate of orgasmic dysfunction gives birth to a lot of different sex problems, such as vaginal dryness. In reality, most of those sexual problems are just a symptom or direct effect of female orgasmic dysfunction.
Causes of sexual dysfunction in females
Unlike men who cannot have sex with a flaccid penis, women can physically have sex even if they are literally dead or in a coma.
So there's no such thing as "sexual dysfunction" in women in the literal sense of the word. Still, medical professionals relate it more to a woman's desire to have sex than their physical ability to do it. That is why, for accuracy's sake, they are classified as sexual disorders in females.
Sexual disorders in women such as low libido are more often than not just a symptom of orgasmic dysfunction.
Orgasmic dysfunction also does not literally mean the total inability to have orgasms, it is just the difficulty of having it through vaginal penetration. Note that in the official definition, vaginal penetration (the missionary definition of sex) is mentioned. That means that orgasms are possible through other means. For example, clitoral stimulation alleviates non orgasmic women achieve climax.
If you think about it, that means that sexual problems in females are directly related to the activities during sex, rather than a physiological disorder.
If sex problems in females with a prevalence rate as high as 39%, that can and should be considered a normal physiological phenomenon. Even snow doesn't fall that much in a year. Yet that is interpreted as a "normal" phenomenon. Twins only have a 3% prevalence rate and are already considered normal.
According to the Internal Society of Sexual Medicine, female orgasmic disorder can be caused by medical complications, such as diabetes, vascular disease, and pelvic conditions.
Other causes for female orgasmic dysfunction are :
Medication side effects

Depression

Sexual inexperience

Social factors

Depression

Relationship issues

Anxiety
That goes to show that Female orgasmic disorder is not a disease in itself but a symptom of another underlying psychological problem or medical complication.
The list of causes clearly indicates it is just a manifestation of a different abnormality.
Women sexual health issues
There are plenty of women's sexual health issues, but most of them are related to childbearing, such as ovarian cancer or endometriosis.
It also directly affects libido and orgasmic dysfunction, which in turn results in other sexual problems in females.
Sexual issues born from psychological disorders such as physical abuse, the demonization of sexual acts, and depression are also direct causes of orgasmic dysfunctions.
That means there are no women sexual health issues that are not a direct result of another abnormality. Unlike ED in men, female sexual health problems are just a manifestation of another problem.
It is especially true if orgasms can be achieved through clitoral stimulation, and sexual satisfaction can be derived through emotional intimacy during intercourse.
If you are suffering from Female orgasmic disorder (FOD) or want to help with sex problems with a friend or partner then consider first if the body is physically unable to have an orgasm.
It is common among postmenopausal women and is not considered a disorder at that age (Researchers are biased and weird). If the patient is in childbearing age, then FOD is just a manifestation of a different underlying disease and can be the root cause of other sexual disorders.
Older women sex drive at menopausal age is also considered a symptom of menopause and not a disorder.
Talk to a medical professional or go to sex therapy for women to find the underlying cause of FOD.
Orgasmic tips for women
Non-menopausal related to women's sexual health problems are caused by or result in FOD.
Physical abnormalities in the female reproductive system are also the same. Psychological factors are also the same. That may explain the high prevalence rate and why it's considered a disease and not normality.
Cause and effect aside, there are ways to force an orgasm during sexual intercourse. The solution, of course, is to deal with the underlying problem, but a lot of them may require years of treatment to solve.
Helping women to have orgasms in the meantime will significantly improve their sexual satisfaction, emotional state, and quality of life.
Extended foreplay with lots of clitoral stimulation can get her in the mood

Passionate activities increase arousal and emotional intimacy

G-spot and

ladies' choice positions

also increase the chances of climax through vaginal penetration

Setting the mood and ambiance for passionate lovemaking will relax her state of mind and can help women with FOD rooted from psychological causes.
Women can either have multiple orgasms or none at all.
A lot of women's sexual health problems are just manifestations of a different ailment. Even something that seems unrelated, such as diabetes.
Most underlying causes (diabetes included) require long treatment or are lifelong conditions. But disorders such as arousal problems, sex drive problems, and FOD can easily be fixed with a loving partner who is willing to go the extra mile before, during, and after sex.
Women's sexual problems can also be a symptom of pregnancy or just everyday fatigue.
If you are having issues climaxing as a lifelong condition or temporary, discuss it with your partner and a medical professional, not only could it save your life, it will definitely save your sex life.
Share this article on
Want to have a happier, healthier marriage?
If you feel disconnected or frustrated about the state of your marriage but want to avoid separation and/or divorce, the marriage.com course meant for married couples is an excellent resource to help you overcome the most challenging aspects of being married.
More On This Topic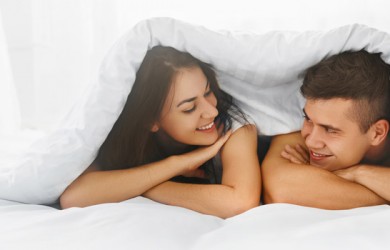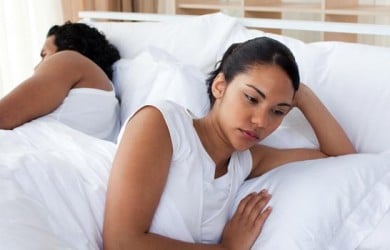 You May Also Like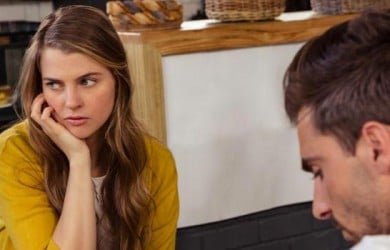 Popular Topics On Married Life