How Women's Menstrual Cycle Affects Intimate Relationships
It's well documented that men and women communicate differently, which often leads to misunderstandings.
However, among these differences, a common need exists – we all desire to be heard, understood, and validated, regardless of the conflicting circumstances.
This article focuses on how men can improve communication in congruence with their partner's menstrual cycles.
But before we discuss how your partner's menstrual cycles might affect your relationship and what you can do about it, let's understand what a menstrual cycle is.
Menstrual cycle
The menstrual cycle is a natural process that occurs in women, which makes pregnancy possible. Rise and fall of estrogen levels are what causes a menstrual cycle to occur.
The menstrual cycle hormones have a strong effect on women's emotional, mental, and physical health.
Some common issues associated with menstruation are cramps, fatigue, mood swings, changes in eating behavior, and even substance abuse.
Furthermore, during the period of a menstruation cycle, your body might become more or less susceptible to other health problems. Such as Anemia, Asthma, Depression, Diabetes, Migraines, Osteoporosis, and heart diseases and strokes.
Menstruation and choice of mate
To understand the effect that menstruation has on intimate relationships, let's consider how a women's preference can differ during their menstrual cycle.
Apart from increased physical attraction towards a sexually preferred mate, the extent to which a woman might be attracted can differ across the different phases of their menstrual cycle.
During the peak of their fertile phase, a woman is more inclined to seek a partner who is more masculine or scores highly on dominance.
The preference for voice, body odor, physical features, and even personality can significantly vary, especially for women seeking short term physical relationships.
Menstruation and intimate relationships
As explained earlier during a menstrual cycle, a woman's preference for a suitable mate is dictated by the changing level of hormones.
PMS and relationships
Premenstrual Syndrome or PMS is a state that affects a woman's emotional and physical health during her menstrual cycle.
Here are a few pointers on how menstruation can alter a women's behavior in an intimate relationship.
Higher levels of estrogen can increase women's desire for romance.
Menstrual crops can make women irritative and short-tempered.
Increasing levels of hormones also make women more outgoing, energetic, chatty, and adventurous.
The level of romance and attraction you have in your relationship can affect the level of passion your partner feels towards you.
As the progesterone levels rise, her libido might cool off, and she might feel inclined towards emotional intimacy than physical intimacy.
Misconceptions about menstruation
Unfortunately, men often view menstruation as a socially taboo topic. They are often something they have little practical knowledge about, and so they can have a hard time talking about it with their partners.
This ultimately leads to a lack of understanding, empathy, and compassion about the subject, as it is a biological process that they are incapable of experiencing firsthand.
Women, in turn, are often quick to assume that men view them as incapable of rational thought due to 'hormones", a stereotype perpetuated by popular media.
This can make women defensive and unreceptive to discussions about their cycle at certain times.
When beliefs like these are combined with an inability or an unwillingness to deal with ongoing issues, communication breakdowns occur.
Misunderstandings, combined with fluctuating emotions and physical states, can have a compounding effect that can be dramatic and destructive.
Here are some of the common misconceptions men have about menstruation:
You can't get pregnant if you have sex during your period.
Exercise, while menstruating, is unhealthy and can damage the uterus.
It's not safe or healthy to swim or bath while menstruating.
Period blood can be held in, like urine.
Hormones define a woman.
It's not safe to go without a period for a long while using continuous hormonal birth control.
Also watch: Doctor busts common myths about periods.
Bridging the gap
Here are a few steps you can take to ensure that you can support your partner during her menstrual cycles.
1. Become more self-aware
From a male perspective, we tend to crave sex more than women. Communication breakdowns usually happen when there is confusion about how men should respond to fluctuating moods during a woman's cycle.
Trying to change someone else's behavior is never a good idea, but changing your perspective can create an environment for more effective communication.
Sometimes you need to step back and assess what is truly behind her words. Sometimes, she needs you to listen and acknowledge, rather than try and solve her problems.
Sometimes, she does want you to pick up the slack, without her telling you to. Sometimes, she needs her space, and you have to know when that is.
"When you really listen to another person from their point of view and reflect back to them that understanding, it's like giving them emotional oxygen." Stephen Covey
2. Align your approach with her's
If you align your approach to a woman's heightened skills and mindset throughout her cycle, you are not only more likely to be well received, but you will also be given surprising levels of action, commitment, problem-solving, creativity, support or understanding in response.
As men, we need constant reminders of when and how to do this, and luckily for us, some apps just may help.
You could start a spreadsheet of moods, or put reminders in your calendar, but there are also apps which send you timely advice via push notifications based on your partner's cycle.
It also lets you know when your most potentially successful intimate times are, as well as aids in conversation tracking and communication.
Take away
No app or quick fix is going to solve all your relationship issues. For that, you need to put in the work.
But having a better understanding of how a woman's cycle can affect her likelihood of being empathic or open-minded, vulnerable or confident, energized or exhausted, introverted or gregarious, focused or overwhelmed, can make it easier to pick your best times for communication, and to tailor your perspective to achieve a better outcome for you both.
Share this article on
Want to have a happier, healthier marriage?
If you feel disconnected or frustrated about the state of your marriage but want to avoid separation and/or divorce, the marriage.com course meant for married couples is an excellent resource to help you overcome the most challenging aspects of being married.
More On This Topic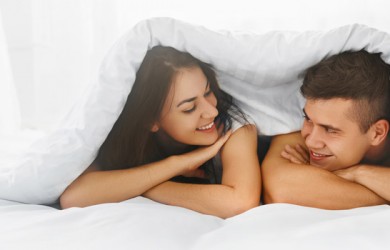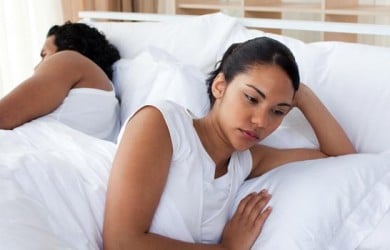 You May Also Like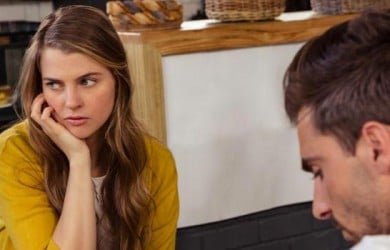 Popular Topics On Married Life