Few Helpful Tips and Ideas for Women Using Sex Toys
Sex toys!!!
Those two words used to be whispered, perhaps even giggled about, and certainly not used in mainstream conversation.
A generation ago, if a couple wanted to spice up their bedroom antics with a little mechanical stimulation, they had to either sneak over to the shady side of town to peruse a limited choice of offerings (and nothing very nice-looking), or use mail order and take their chances that what they saw in the catalog was what they received in their mailbox (in a plain, brown wrapper.)
There was an aura of shame and secrecy around the subject of sex toys, something "nice women" did not discuss, let alone purchase and use.
You've come a long way, baby! Today, sex toys are everywhere. Featured boldly on well-designed websites, or sitting right there on open display in large, tastefully-decorated boutiques specializing in erotic pleasure, the sex toy, and its use are no longer wrapped in a veil of secrecy (or a plain brown wrapper!). From small vibrating rings that one can buy in Target, to gorgeous, museum-quality dildoes that look like a work of art, women now have the freedom to increase their erotic pleasure, whether alone or with a partner, without any sense of shame. So, women using sex toys is no biggie.
Are you a woman just getting curious about how to incorporate a sex toy into your erotic tool kit? You've come to the right place! Let's look at some of the different sex toys out there, what they do, and what they might do for uplifting your (and your partner's) pleasure!
The basics
Sex toys are used to enhance your sexual pleasure, whether you are using one solo or as part of your bedroom play with your partner. They can be used anywhere on your body but most women will use them in or around the genital area.
Some sex toys are designed to stimulate the clitoris, others are for the vagina and the g-spot, and some are for anal play. There are multi-purpose sex toys which can stimulate both the clitoris and the vagina at the same time. When shopping for your first sex toy, you will want to ask yourself if you are more prone to orgasm with clitoral stimulation or more of a vaginal-orgasm type of woman.
This will help you define which sex toy to purchase.
Start simple
For your first explorations into the use of sex toys, there is no need to purchase a fancy, multi-purpose and expensive toy. It may not do the trick for you and you would have wasted your money. So browse the websites and look at the simple, basic models.
For vaginal use, you might like a battery-operated vibrator or even a dildo which does not vibrate but is simply a penis-like shaft that you would insert in your vagina. For clitoral use, look for soft, vibrating sex toys specially-designed to stimulate that area.
As you learn what you like, you can start your own collection of different sex toys, but in the beginning, just keep it simple.
Be sure to read the reviews of the specific sex toy you are considering. Look for what other users say about –
Comfort

Efficiency

Battery life, if battery operated

For a vibrator, what are its different speeds?

Is it waterproof (in case you want to use it in the bath or shower)?

How noisy is it? (Something to be mindful of if you have roommates. The buzz of a vibrator is kind of identifiable!)

How durable is it?

How do you clean it after use?
For a first-time buyer, it is worth visiting a sex toy shop so that you can ask your questions directly with an on-site sex toy expert. Rest assured, today's sex shops are nothing like in the past, and their salespeople understand that you may be timid about venturing into the shop and trying to figure out which sex toy is right for you.
They will put you at ease and you can tap their vast body of knowledge regarding your needs and expectations.
You'll also want to buy –
1. Lubricant
For maximum pleasure, and so you don't chafe your delicate parts, pick up some lube when you buy your sex toy. Water-based is best, as it washes off easily and doesn't contain anything unnatural that you might not want to be putting inside your body. You can put a bit on your private parts, and apply some to the sex toy as well.
If you are going for a long session with the sex toy, keep the lube on hand and reapply as needed. Sex toys that concentrate their magic on the clitoris can have a burning effect on that sensitive region so be sure to move the sex toy around from time to time, and not leave it directly on the clitoris for long periods of time.
2. Cleaning agent
The sex shop can best advise you on the cleaning and care of your sex toy but in general, soap and warm water after use are all you need to rid the toy of any body secretions and any lubricant.
If you are using the sex toy both anally and vaginally, do not introduce the toy into your vagina after having used it anally without washing it. The bacteria from "back there" should never be transferred into your vagina, or you can end up with an infection.
Above all, enjoy all the pleasure sex toys can provide you and your partner, and be glad that we now live in an age where the erotic play is no longer something to hide or feel badly about!
Share this article on
Want to have a happier, healthier marriage?
If you feel disconnected or frustrated about the state of your marriage but want to avoid separation and/or divorce, the marriage.com course meant for married couples is an excellent resource to help you overcome the most challenging aspects of being married.
More On This Topic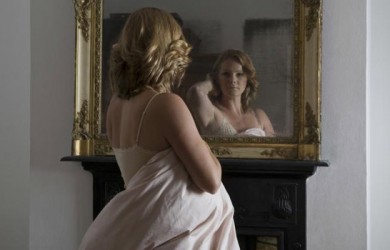 You May Also Like