Why Sexual Abuse Stays Hidden
Sexual abuse is one of the most delicate subjects and at the same most detrimental experiences that can come out during psychotherapy. It is by far much more frequent that we're led to think. And its effects do persevere for a long time, often marking a person's entire existence.
We would not be honoring the survivors if we were to claim otherwise. Nonetheless, sexual abuse can also be transformed into personal growth and result in the survivor being stronger than they would ever be otherwise.
What usually happens on the outside
Sexual abuse most often goes unreported. We can only estimate how common it is. According to some, as much as one in four girls and one in six boys are subjected to sexual abuse before they turn 18, and only a 6-8% of those incidents will be reported. And once the molested child grows up and decides to tell their story regardless of possible consequences, the statute of limitations mostly ensures that the crime goes unpunished. What the victim is then left with are stigma, disbelief, insensitive comments and a sense of being robbed out of their childhood and justice as well.
Regardless of how understanding our modern Western society can be at times, the victims of sexual abuse are often revictimized the moment they step forward about the abuse. Unfortunately, declaring oneself a survivor of the trauma of sexual abuse can evoke a series of adverse reactions by the person's social surroundings.
The reactions range from downplaying the severity of the trauma, over doubting the truthfulness of the story, to plain victim-blaming. It is not unheard of that the victim's immediate surroundings react negatively and cause more harm to the brave survivor. One can still hear the words "(s)he surely provoked him somehow" when people hear of a victim stepping forth.
What happens to the survivor on the inside
These experiences with the society's reaction to reporting sexual abuse intertwine with the victim's inner battle. Once an adult, the victim of childhood sexual abuse, similar to those who went through this trauma in their later years, often comes to see a therapist for a range of psychological problems other than the abuse itself.
The survivor often suffers from emotional problems throughout their entire life. Whether it is anxiety, depression, or a combination of both, it is rare that one experiences sexual abuse and never has problems of this kind. It is also very common for the victim to go through periods of addiction, eating disorders, self-abuse. In short, the consequences of sexual abuse never seem to end when the abuse itself stops. Rather, they persevere, change form, and torment the survivor until the trauma is resolved.
The victim of sexual abuse usually finds a way to bury the recollection of the trauma. Yet, such powerful burden cannot be kept out of one's mind entirely, and it tends to find its way to the survivor's consciousness. The victim of sexual abuse has to deal with intrusive memories, nightmares, and flashbacks of the worst moments of their life all the time, and it's no wonder they feel the urge to seek ways to numb their mind.
How the healing begins
The only way to healing, though, begins with summoning all those painful and terrifying images, smells, sounds and thoughts back into one's mind. Which is why many victims are being reluctant to start with the process. They spend most of their lives trying to get rid of these memories, who would want to relive them once more?
Yet, once the victim gathers their strength and decides to mend the damage, preferably with some professional help and social support, what comes next is an avalanche of strong emotions, new battles and, finally, of becoming whole and cured. The therapy begins with a significant amount of preparation, of self-confidence, boosting and development of coping skills.
The victim then needs to confront the abuser. Depending on individual cases, this is done either directly when possible, or indirectly, through therapeutic sessions in which the victim "speaks" to the absent abuser and expresses his or her emotions and thoughts. This step is also one of the reasons why sexual abuse usually stays hidden out of the plain sight, as confronting the abuser is by far the scariest thing for the majority of sexual abuse survivors.
Nonetheless, once the victim decides to speak out, even though the cascade of inadequate reactions from their surrounding might follow, and episodes of self-doubt and remorse could happen, they are on a secure path towards becoming free and cured.
Share this article on
Want to have a happier, healthier marriage?
If you feel disconnected or frustrated about the state of your marriage but want to avoid separation and/or divorce, the marriage.com course meant for married couples is an excellent resource to help you overcome the most challenging aspects of being married.
More On This Topic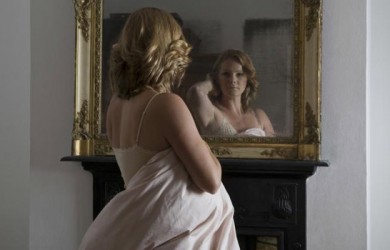 You May Also Like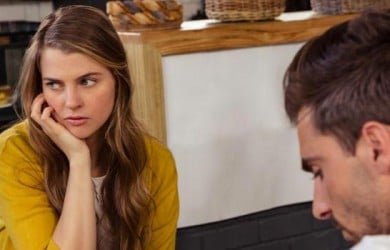 Popular Topics On Married Life