Why Sex is Important for Health: 8 Reasons Sex Backed by Science
Incredible amounts of research into the intricacy of sex have been conducted over the years. Research into the best positions for the specific outcomes, to how to improve your sex life and for answering the question: Why is sex is important for health?
Which caused us to want to figure out why sex is important for health too! Here's what we found:
1.It's a stress-reliever!
The number one answer to the burning question of 'why sex is important for health' is because it's a stress-reliever!
The world is a very demanding place. Studies have shown that we're living in a very high-stress age, where everything is just demanding! From work to the everyday demands of life, even to social media! No wonder a lot of people are highly stressed!
The stress hormone is called cortisol. Cortisol isn't inherently evil; it is because of this hormone that one can think through a stressful situation. However, continuous high levels of such hormone can trigger impaired brain functions, tiredness, and even infections! Too much cortisol is not good.
This is where sex can come in and save the day!
When you engage in sex, you change the way you breathe. You take deeper breaths which is almost similar to when you are meditating.
Yes, you can do this breathing technique on your own, but again, it is best to remind ourselves that having sex is an important aspect of your relationship as husband and wife, too.
When our intimate needs are satisfied, our feelings of stress and anxiety go down. A research discovered that sex relieves stress. They even called sex as the antagonist to the harmful effects that chronic stress brings forth.
2.Immunity booster
Are you part of the population that seems to be contracting the occasional flu virus; always has a cold? Your immune system might be weak.
Fret not, my friend! Sex is here to save the day!
Having frequent sex helps the body make more combatants against the intrusive germs, viruses, and infections.
Here's how:
According to an interview of Dr. Debby Herbenick, a sex educator/ researcher and sex advice columnist for Women's Health Magazine, having sex helps our body produce an antibody called, immunoglobulin A (IgA) which plays an essential role in the healthy functioning of our mucous membrane. And, as you know, our mucous membrane is our first line of defense against the scheming of bad viruses and germs.
A healthy immune system means less sick days!
3.Promotes overall heart health
Having sex is categorized as a cardiovascular activity. It is classified as such because, when we have sex, our heart pumps blood.
When we have sex, not only do we promote our body's immune system to its prime, we're also helping our heart become healthy. In a research conducted in 2010 that was published in the American Journal of Cardiology, it was discovered that men who had more frequent sex were less likely to develop any heart-related disease than those who only had sex once a month.
Having an orgasm aids the body to release the hormone oxytocin. Oxytocin was found to be helpful in lowering the blood pressure in women.
Furthermore, having sex helps keep your estrogen and testosterone levels in check. When these hormones are low, a person is more likely to contract osteoporosis and even heart disease. Yikes!
If you don't want these diseases, try engaging in sexual activity with your spouse at least once a week.
4.Pain reliever
"Not tonight, honey. I have a headache"
Oh no, no, no! Did you know that having sex is an actual pain reliever?
According to Dr. Barry R. Komisaruk, Ph.D. from Rutgers State University, having an orgasm blocks your pain sensors, and it helps your body release hormones that increases your pain threshold. In addition to their findings, it was found out that for women, vaginal stimulation can help block leg pains and chronic back pains.
Sex can also help ease out the menstrual cramps and shorten menstruation.
Now, ladies, wouldn't that be amazing?
5.It lowers your risk for prostate cancer
For most of this article, as we have discovered why sex is important for health, we have indicated a lot of benefits for the wives, but, what about for the husbands?
With frequent sex, husbands can enjoy a lowered risk for prostate cancer.
In a study published in the Journal of the American Medical Association, it was discovered that men who ejaculated at least 21 times a month, were less likely to develop cancer. This study, however, did not only focus on ejaculations through intercourse (discharges through masturbation and night emissions were part of the study), which means having lots of intercourse is always going to be healthy.
6.Improves your sleep
According to the National Sleep Foundation, sex can induce you to sleep. A good one, for that matter! And it is related to lowered stress.
During sex, our bodies release the cuddle hormone called Oxytocin and lower our bodies cortisol levels. When our stress hormone is low, we feel relaxed and at ease. Also, when we orgasm, our bodies release a hormone called prolactin which prompts our bodies to sleep. These hormones make the perfect condition to cuddle up to your wife and have a good night's sleep.
As for the quality of sleep, well, sex helps there too!
In women, having sex boosts the estrogen levels which enhances the REM stage of sleep and leading to a really deep sleep. This goes for men too!
7.Strengthens the pelvic floor
Incontinence will affect about 30% of the population of women over the course of their lifetime. Incontinence, a condition in which a person has troubles with controlling their need to pee. To the women, you don't have to suffer from this – just have sex.
A strong pelvic floor is necessary for bladder control. Kegels, an exercise for the pelvic floor can be practiced through sexual intercourse.
When you orgasm, your pelvic muscles contract thereby strengthening them.
8.Good for psycho-emotional health
Most of our answers to why sex is important for health to have focused a lot on the physical aspect; it is also important to not overlook the sound effects of sex on our Psycho-Emotional wellbeing.
For starters, having sex is beneficial for your relationship's health. The more times that you and your spouse share such an intimate time elevates you and your spouse's sense of security in your relationship.
A small study on Portuguese women found a positive correlation between frequent sexual activity and their relationship satisfaction based on a questionnaire which accounted for trust, passion, intimacy, and love.
Men and women also viewed their quality of life as more favorable due to the frequency of sex. A survey of 500 American couples in 1999 discovered that both husbands and wives believe that a satisfying sex life in their marriage means an improved quality of life at any age.
Young wives have also reported a correlation on the positive experiences they have with their partner and an increase in their self-esteem. This is in correlation to the accepting and embracing of one's sexuality and desires which also increased their self-esteem.
Share this article on
Want to have a happier, healthier marriage?
If you feel disconnected or frustrated about the state of your marriage but want to avoid separation and/or divorce, the marriage.com course meant for married couples is an excellent resource to help you overcome the most challenging aspects of being married.
More On This Topic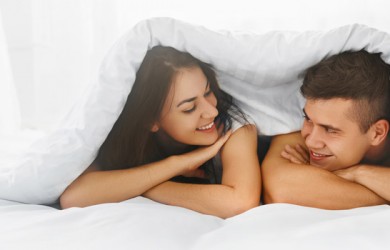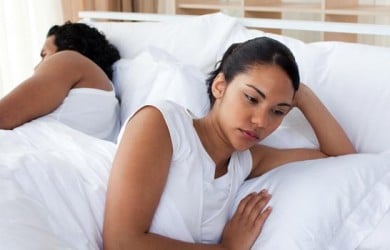 You May Also Like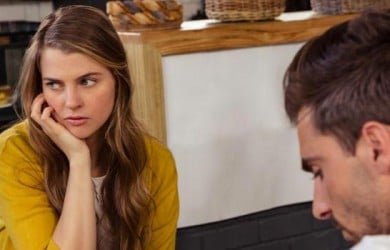 Popular Topics On Married Life