Why Do People Have Sex: 20 Reasons
According to experts, sex plays an important role in relationships, but there are different reasons for why do people have sex. While each person will have their own motivations and goals related to sex, there are some common reasons why people love sex.
Here, learn about the ins and outs of people and sex, including answers to questions like why is sex important and is sex a physical need.
Is it OK to have sex every day?
People who crave sex may wonder if it is okay to have sex every day. While there is no single right answer to this question, it depends on a person's preferences and needs.
Some people may have especially high sex drives, and for them, daily, or nearly daily, sex is acceptable. Other people may prefer not to have sex daily. It is all about finding what works for you and your partner.
In the early stages of a relationship, such as when two people first start dating or when they are newly married, they may have sex as often as every day. If both partners are satisfied and consent to having sex this frequently, there is nothing wrong with having sex every day.
On the other hand, if one partner is forcing or pressuring the other to have sex daily, this is obviously not okay. If a couple is able to have daily sex and still meet obligations, such as going to work and paying bills, daily sex can be okay.
That being said, if you are skipping work to have sex, or stepping outside of your relationship to have sex every day, this is obviously problematic. Not only does having sex with multiple partners erode the trust in your relationship, it also increases your risk of contracting a sexually transmitted infection.
The bottom line is that it is okay to have sex as often as you like, including daily, so long as you and your partner are faithful to each other and are not forgoing responsibilities in favor of sex.
It is also important to ensure that both members of the partnership are satisfied with the frequency of sex.
If one partner would rather not have sex because they are too tired, or perhaps they are experiencing vaginal irritation from frequent sex, daily sex should be off of the table.
Related Reading: 

How Often Do Married Couples Have Sex?
Is it important to have sex?
Beyond wondering if it is okay to have sex every day, people often wonder is sex important in a relationship. Again, the answer is that it depends on a couple's needs and preferences. Many people consider sex to be important.
Not only does it have benefits for health, but it also feels good and helps two people to connect with each other.
For some couples, sex is an important part of the relationship. On the other hand, some couples have perfectly happy, healthy relationships without having sex, or while having sex rather infrequently.
How important is sex varies from relationship to relationship. It can be an important part of intimacy, but other people may achieve the same degree of intimacy through kissing, hugging, or cuddling.
What is important to keep in mind is that partners who are sexually incompatible may run into problems over time.
For example, if one partner views sex as important, and the other does not, the couple may not be satisfied with the relationship. Couples may also run into issues if one partner's sex drive decreases, but there are ways to overcome these problems.
Having a conversation about reduced sex drive can be helpful, as it is important for couples to be on the same page when it comes to sex.
Related Reading: 

Importance of Sex in a Healthy Relationship
Reasons Why Do People Have Sex
For people who crave sex and find it to be important in a relationship, there are several reasons for having sex. These can be divided into physical, emotional, goal-oriented, and insecurity-based reasons.
Consider the following reasons for why do people have sex:
Physical reasons
For some people, sex for pleasure is a reality, meaning they may have sex for physical reasons. These can include:
Emotional reasons
Other reasons for sex include those that are rooted in emotions, such as the following:
Goal-based reasons
Additional reasons for people having sex can be based on specific goals:
Insecurity reasons
In some cases, reasons to have sex may be based on an underlying insecurity. For example, people have sex for the reasons below:
Related Reading: 

Importance of Sexual Intimacy in Marriage
Differences between men and women
While there are various reasons why do people have sex, there can be some differences between men and women.
When considering why women have sex, one study found that young women are more likely to use sex as a way to develop a relationship, whereas young men are more inclined to have sex to experience sex for pleasure without the obligation of a relationship.
Based upon this study, it could be argued that women tend to have sex for emotional reasons, whereas men have sex for physical reasons. It may just be that men are more inclined to want to experience what does it feel like to have sex.
Related Reading: 

Why Intimacy Is Different for Men and Women?
10 reasons why women have sex
There do seem to be gender differences in reasons for sex. While this is not always the case, women may be more likely to have sex for the following ten reasons:
To show love to their partners

To maintain a committed relationship

As an act of nurturing their significant other

In hopes of developing a relationship with a person

To get back at an ex after a bad breakup

Increased emotional closeness

with a partner

Because they desire intimacy

To keep their partners satisfied

To avoid consequences of not having sex with their partners
Related Reading: 

How Important is Sex for Women
10 reasons why men have sex
Contrary to women, men are more inclined to have sex for these ten reasons:
Because they are physically

attracted to a woman

The opportunity to have sex is available.

To increase their number of sexual partners

To have an orgasm

Simply because they are in the mood

To earn a favor

To practice having sex

To be able to brag about it

To elevate their social status

To feel good
It is important to understand that while men and women may differ in their main reasons for sex, both genders do value emotional connection from sex. Both men and women report using sex as a way to develop a connection with their partner or grow closer to them emotionally.
It has also been found in research that when women are seeking casual sex, their reasons for sex can include because they are physically attracted to someone or simply want to experience pleasure, just like men.
So, while reasons why women have sex may be different from men's reasons for sex, in some situations, men and women may be quite similar. In reality, people who want to have sex will do so for a multitude of reasons, regardless of their gender.
You might also consider what does sex feel like for a woman vs. a man. Everyone is different, but men generally report feeling intense physical pleasure and release from sex.
They also report that why sex feels good is that they get the sensation of filling someone up and being in control.
This may be why men may be more likely to report having sex to feel good when compared to women. Women do report that sex may create a pleasant, tingling sensation, but sometimes they indicate that sex doesn't feel so great if they aren't in the mood.
This may explain the fact that women report sex as being an expression of love for their partners rather than just for physical pleasure in some cases.
Related Reading

: 

How Important is Sex for A Man
Is sex a need or want?
Sex may not be necessary for survival, so in that sense, it is not a need, but rather a want.
When asking is sex necessary, the answer may be that it is not a life or death need, but in many cases, it is needed for a healthy, happy relationship. There may be some couples who have satisfying relationships without sex, but in general, sex is necessary for the relationship to flourish.
A high sexual satisfaction is linked to higher satisfaction within a marriage. Based on this finding, sex may be a need for those who want happy, lasting marriages.
The answer to is sex a physical need may not be a resouding yes, but it is certainly necessary for procreation and the maintenance of the human species. It can also improve physical health, especially later in life.
A recent study concluded that regular sex can prevent heart problems in older age.
Related Reading: 

Importance of Sex: Is Sex a Luxury or a Necessity?
What happens if you stop having sex?
Given the fact that sex is rather enjoyable, couples may experience several consequences when they stop having sex.
For example, sexual insecurity can arise when two people in a committed relationship have a lull in their sex life. One partner may feel as if the other no longer loves them or finds them desirable. This can even lead to anger and resentment.
Communication in the relationship may also break down in the absence of sex.
Sex may also boost the immune system, relieve stress and anxiety, and improve memory.
If you stop having sex, it is possible that you may find yourself getting sick more often, or you might simply feel mentally foggy. Your stress levels may also increase without a healthy sex life.
Related Reading: 

Reasons Why Couples Stop Being Intimate
The video below discusses how stopping sex can change your body. While not having sex is completely normal, your body reacts when you are used to having regular sex and then stop for good.

Conclusion
When looking at why do people have sex, it is clear that there are several motivations for sexual behavior.
There may be some variations between men and women, but in general, people have sex to experience pleasure, connect with their partners, feel love, establish a relationship, or gain social rewards, such as high status or bragging rights.
Related to reasons for sex is the question of is sex important in a relationship. People generally report higher relationship satisfaction when they have frequent sex, but ultiamtely, what is most important is that two people in a relationship are sexually compatible.
If you are unsatisfied with your sex life, it may be time to have a conversation with your partner to get on the same page.
Share this article on
Want to have a happier, healthier marriage?
If you feel disconnected or frustrated about the state of your marriage but want to avoid separation and/or divorce, the marriage.com course meant for married couples is an excellent resource to help you overcome the most challenging aspects of being married.
More On This Topic
You May Also Like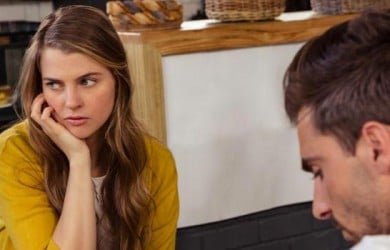 Popular Topics On Married Life