How to Understand The Link Between Zodiac Signs and Sexuality
We all must have referred to our zodiac signs while considering the love life at some point in our lives. But did you know that zodiac signs and sexuality also go hand in hand?
Zodiac signs can reveal a lot. It seems like every time someone looks up their sign, they find themselves saying, "That is so true!"
Personality and relationship compatibility are often spot on, but there is a correlation between zodiac and sex life. Studies reveal that people strongly believe in the impact and predictions related to zodiac signs.
Still can't believe it?
Refer to the zodiac signs facts, and you will see that your sign can reveal things about your sex life too. Also, if you have just begun dating, you can refer to the best' zodiac signs in bed' or 'zodiac signs sexuality traits' to anticipate what's in store for you.
What is the correlation between zodiac & sex life?
So, are you excited to know what your zodiac sign says about yours? Well, continue reading to know some fun facts about the characteristics of each zodiac sign.
Research shows that sexual satisfaction and intimacy are important for any long-term relationship to survive. Therefore, understanding it better becomes important.
You can learn a little about what your zodiac sign says about your sex life or what it says about the one that you love. Find out what each zodiac sign likes and what are their sexual limits.
Related Reading: 

The Secret for a Healthy Sex Life? Cultivate Desire
Aries (March 21 – April 19)
Aries is a fire sign, and it makes you direct, confident and impulsive in all aspects of your life, including your sex life.
The link between zodiac signs and sexuality tells us that Aries people have high libidos and can stay in bed long. They are passionate in bed and research tells us that passion is important for romantic relationships.
They love to take charge and are naturally adventurous, so they are up for trying new things. However, it is one of the sexual zodiac facts that Aries people don't like sexual acts that are too complicated.
Aries people bring undeniable energy into the bedroom that is best described as fiery. Aries' fire and enthusiasm are hard to resist, especially those drawn to confidence and dominance. But role-play is not your thing, even though you are open to exploring different sexual positions.
For this reason, a partner that doesn't mind you taking the lead is perfect. Just be sure to keep your naturally aggressive nature under control.
Taurus (April 20 – May 20)
Taurus is represented by a bull that captures both their passion and stubbornness.
Taurus zodiac signs and sexuality love to indulge in sensual stimulation. Sex is not just sex when we talk about zodiac and sex life regarding Taurus. It is an experience that involves all the senses.
Correct use of taste, touch, smell, sight, and sound will significantly enhance that experience meaning champagne, chocolates, soft sheets, caresses, and music are sure to set the tone for a passionate evening.
Since Taurus loves the sensual aspect of sex, they do not stray away from routine as long as it satisfies both partners.
Furthermore, Taurus is an earth sign, so they are down-to-earth and so are their desires. They love comfort, routine and everything earthy (including outdoor sex). They love having an adventurous approach, and
Gemini (May 21 – June 20)
Gemini is the twin sign, and people of this sexual astrology chart are highly adaptable, outgoing and playful.
Zodiac signs and sexuality are linked, and that's why we know that Gemini people love to bring fun and variety into the bedroom. With you, a partner never really knows what they will get.
So, when it comes to zodiac sexuality traits for Geminis, they are very spontaneous, energetic lovers who are often driven by curiosity. They like to explore their partners, learn how they work, and benefit from a partner who is open to trying new things.
One of the sexual zodiac facts is that Geminis are intellectuals who like to be stimulated mentally. Dirty talk, role play, and acting out fantasies are all on the table. Remember that when trying to understand sexual horoscope signs!
Cancer (June 21 – July 22)
Your sexual satisfaction relies heavily on emotional fulfillment. Cancers want sex to be much more than just sex.
They tend to get affected by their emotions, which also impacts their sexuality. They can be seen as moody, but they like emotionally simulating sex.
The zodiac sign sexuality factor asserts that you crave the romantic aspect of it as well as the intimacy and closeness. When comparing zodiac signs and sexuality, Cancers are often the ones that are not into casual sex.
Foreplay, passionate kisses, and sweet words are all part of your sexual repertoire, and the perfect end to a night of passion is a long cuddling session to establish a close bond further.
Cancer is also a water sign, which in zodiac sexualities signifies that they would love sex which includes water, near a waterbody, or while having a bath.
Leo (July 23 – August 22)
Among sexual astrology signs, Leos are the ones that love being the center of attention. They are outgoing and like to take charge in every situation.
Leo rules the roost when it comes to zodiac signs and sexuality. They are direct and don't like to make things too complicated sexually. For Leo people, passion is the most important thing.
Leo naturally loves the spotlight and always takes the lead during sex. In addition to being the star, they tend to be over the top and like to have a blast in bed. Passion and intensity are must-haves for this zodiac sign.
When learning about zodiac signs sex life, Leo is the sign that doesn't have a problem with sex in public due to their exhibitionist and performative inclinations. Furthermore, they don't commit easily and will test things until they find someone who they can be fiercely loyal to.
Virgo (August 23 – September 22)
Far from the virgin that this sun sign stands for, Virgo are like other earth signs.
When we see zodiac signs as sexualities, Virgos are sensual and sexual sun signs. They are picky and will not have sex with just anyone. They like to connect through conversation and banter, which simulates them immensely.
The zodiac signs and sexuality factor about Virgos reveal that your powerful sexual energy is often surprising since it's masked behind a temperament best described as calm and composed. They are always open to learning new things sexually.
Virgo has a very healthy sexual appetite and isn't afraid of getting a little wild. The thing is, to reveal the highlights of your sexuality, emotional security must be established beforehand.
Libra (September 23 – October 22)
Just as the symbol for Libra represents, they appreciate balance in their sexual relationships. Therefore, they do not appreciate any aggression or extreme rough play in the bedroom.
Libra people have a giving nature and like to maintain a reciprocal relationship where their partner appreciates all they have to offer. And that's why they don't mind being on top, as this way your partner has the pleasure of looking at you.
Libras are blessed with charm and beauty, which is why it is regarded as one of the most seductive zodiac signs.
Beauty drives Libra's sexuality as far as zodiac signs and sexuality are concerned. They like poetry, romance and the idea of love itself, which impacts their sex life as well. They like to have sex with someone who can romance them and looks good for them.
Libras have a wonderful time in bed and perfection when compliments and flattery accompany a beautiful partner in a beautifully peaceful environment.
Check out this video to learn more about a Libra personality:

Scorpio (October 23 – November 21)
Scorpio is a water sign and therefore, they are ruled by their emotions. They are passionate and open to learning new things and gaining more knowledge, but they can be misread as being too intense.
It takes Scorpios time to trust someone enough to have sex with them. They take time to trust people. But once they do, they are most intense (emotional and physical) lovers.
Scorpio is regarded as the most intimate zodiac signs as they like hot, steamy rendezvous with an equally passionate and self-confident partner. But they can turn obsessive if their passion is not reciprocated.
As per the horoscope and sex correlation, Scorpios want romance and amazingly satisfying sex. However, you like forming mental and emotional bonds with the one you have sex with. Intimacy is crucial for them.
Your sexual style is best described as dominant, direct, and wildly imaginative. Scorpios know what they want and, best of all, know how to get it thanks to their intense yet charming personalities.
Sagittarius (November 22 – December 21)
Sagittarius people believe in having a very spontaneous and adventurous sex life. They are fun and playful in all things, including their sex lives.
Those with this sign tend to be very physical creatures by nature and have very spontaneous sex lives. They are likely to enjoy new sexual positions, experiences and even new partners. One-night stands and flings are a Sagittaruis' thing!
Zodiac signs and sexuality analysis states that Sagittarius is very seductive and enjoys taking their time. Their approach to sex is almost skillful, giving them the ability to fulfill their partner's desires as well as their own.
It is not a secret that Sagittarius can seem secretive because they don't share their feelings readily. They don't need emotional attachment and stimulation to have sex. Their sense of adventure and fun drives things for them.
Capricorn (December 22 – January 19)
Capricorns have a no-frills approach to intimacy. They are reserved and conventional, but another aspect is revealed when the mood is right.
Sex is not a top priority for most Capricorns. They are usually reserved and can be traditional regarding sex and sexuality. They are practical and realistic, wasting little time on sexual fantasies, as the parental one of zodiac signs and sexuality.
Like other Earth signs, Capricorns keep things simple, direct and straightforward. They are responsible and passionate once they are truly comfortable with someone.
Chances are, you have a no-frills approach to intimacy, but that certainly does not mean dull. Once trust is established, your hidden sensuality is uncovered along with your excellent instincts. Don't be afraid to show that other side of yourself.
Aquarius (January 20 – February 18)
Like other air signs, an Aquarius passion is driven by intellect. They have to be mentally stimulated to be sexually passionate with someone and fight their insecurities.
An intellect exchange with someone who can keep up with you is like foreplay. Aquarius people like some dirty talk and sexting, but they will not be the ones to initiate things sexually.
The zodiac facts for Aquarius reveal that your sexual style is not risqué and does not stray away from the unconventional; therefore, a partner who they can trust sexually is ideal for them.
Also, this sign is certainly not afraid of kink. It is welcomed with open arms when it comes from the one they trust. They can be pretty creative and value the same in any partner that they are involved with sexually.
Pisces (February 19 – March 20)
As a Water sign, Pisces drive their intimate life with emotions. Fulfilling sex life for this sign is one in which romance tightly intertwines with the physicality of sex. For them, the best sex is the one that is almost spiritual.
The zodiac sexual traits of Pisces disclose that closeness and tender touches are irresistible to Pisces. They are openly affectionate and convey their desire through their sensual touch.
Pisces are imaginative and creative, and they like to take their partners on a sexual fantasy. They enjoy fantasizing about sex and try to escape their reality by indulging in sexual experiences.
Pisces is an intuitive sun sign and, the best part is that you always keep your partner's needs in mind. At times, Pisces may even put those needs before their own. Needless to say that this could prove to be the best zodiac sign in bed.
Related Reading: 

Best Zodiac Signs to Have Sex With
Conclusion
Isn't it exciting to realize how wonderfully zodiac signs and sexuality are intertwined? Use these insights in zodiac and sex life in your real life to anticipate the fun in your relationship.
Zodiac signs and sexuality associated with them reveal how they are sexually stimulated and what satisfies them. Learn more about sexual astrology and what makes your sun sign unique or what your partner will like in bed.
Share this article on
Want to have a happier, healthier marriage?
If you feel disconnected or frustrated about the state of your marriage but want to avoid separation and/or divorce, the marriage.com course meant for married couples is an excellent resource to help you overcome the most challenging aspects of being married.
More On This Topic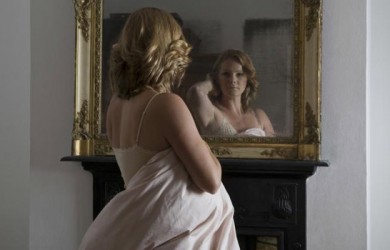 You May Also Like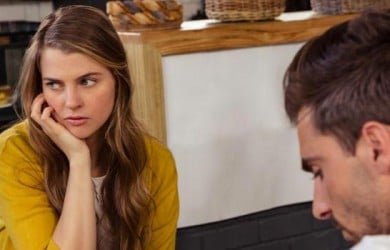 Popular Topics On Married Life