12 Foods That Increase Libido
Ever wondered what sex food can make your night with your partner even more passionate? Find out libido foods that enhance your sex life with your spouse. This article sheds light on the complete lowdown on the best food for sex drive.
Cynthia Sass, the author of S.A.S.S Yourself Slim, claims that "The link between food and sex drive isn't just wishful thinking, studies show that certain foods or nutrients do play a role in boosting libido and supporting a healthy sex life."
So if this is true, which it appears to be, then it's going to take more than a sexy outfit, songs to get you in the mood, or a few sexy games to get you going.
Especially if you've just eaten a boatload of libido-reducing foods! So with that in mind, please allow us to share with you the details about what food is good for better sex and what foods are going to destroy the party.
Related Reading: How to Increase Sex Drive: 15 Ways to Boost Libido
12 foods that increase libido
So, is using foods to make you more sexually active a sham? Or is it worth giving it a try? Which food increases sex power?
Maybe it's time to find out for yourselves about what food is good for sex and have fun with food as we list 12 foods that increase libido and will make you more sexually active.
1. Strawberries
Strawberries are sexy. Good circulation is crucial for sexual functioning in both men and women, and strawberries are rich in antioxidants that benefit your circulation! Strawberries are also rich in vitamin C which has been linked to higher sperm counts in men and acts as one of the foods that increase female libido.
They are also a fun activity to take into the bedroom create a fondue by dipping the strawberries in dark chocolate (another food that is good for better sex) because it contains methylxanthines which activate the libido.
Feed each other the chocolate-dipped strawberries to enhance the intimacy you experience together and enhance the anticipation of things to come!
So to clarify, that's five ways that strawberries are good for better sex: Improves circulation, combines well with another aphrodisiac (dark chocolate, fun for setting the mood for an intimate evening, enhances libido and provides opportunities to increase intimacy between each other.
2. Almonds
Almonds contain vitamins and minerals that are important for sexual health, minerals such as zinc, vitamin E, and selenium.
Vitamin E helps keep a healthy heart; selenium can aid infertility and zinc boosts libido and aids the production of a man's sex hormones and therefore, it can be considered as one of the foods that make you last longer in bed.
In addition, almonds are also full of omega-three fatty acids which are useful for improving blood flow and circulation. A vital component of a strong sexual performance.
3. Watermelon
Watermelon has so many benefits. It's low in calories, tasty, refreshing, easy to consume and digest, and light. All of which aid health and the sensation of being healthy (the psychological impact of the watermelon alone can be potentially libido-boosting!).
Watermelons are loaded with phytonutrients that are considered to be sex stamina food, so it's not just all in mind.
Watermelon does indeed stand up as a food that is good for better sex! Lycopene, citrulline, and beta-carotene have also been found in watermelon, which aids your relaxation and adds a little 'vroom' to your sex drive!
4. Avocados
In the list of foods that turn you on sexually, avocados are one of the foods that increase libido as they are rich in vitamin E which boosts antioxidant properties, potassium, and vitamin B6, and can prevent heart disease and promote improved circulation.
Avocados are also an excellent source of monounsaturated fats, which aid a healthy heart. And we already know that anything that aids your circulation and heart is going to be crucial for healthy sex life, which means that avocados are the perfect type of food that is good for better sex.
It's also worth noting here that the artery damage that causes heart disease is also often the cause of erectile dysfunction. Keep that in check with a healthy dose of avocado in your diet!
Related Reading: How to Have Better Sex in Marriage
5. Sweet potatoes
Sweet Potatoes are not only versatile and easy to add to your diet, but they are also a fantastic food for better sex. This is because they are rich in potassium and beta-carotene. Potassium reduces high blood pressure which can be the cause of erectile dysfunction and beta-carotene is said to aid infertility problems.
Switch the traditional potato with a sweet potato as food for better erection as an easy way to incorporate them into your diet.
6. Oysters
Oysters are long known as aphrodisiacs or foods that increase libido. They have a high amount of zinc which increases blood flow and that ultimately means a good blood flow to the sex organs. They are known to impede spermatogenesis and regulate testosterone levels and therefore, act as foods for male libido.
You can also replace oysters with lobster, red meat, and crab if you can't find lobster around.
7. Dark chocolate
Wondering what to eat before sex?
Most probably you have known chocolate as one of the foods that increase libido or might have even used chocolate as one of the foods to use during sex in your sex games with your partner.
Scientifically, dark chocolates have a high quantity of antioxidants and improve heart health. This means that it increases blood flow, which ultimately could enhance your sensations.
They also release serotonin and endorphins, which uplift the mood. Chocolate with 60% of cacao will work wonders when you have an ounce or one square of it to arouse you and your partner the correct way.
Related Reading: 20 Sexual Habits That Can Hurt and Help Your Sex Life
8. Beetroot
Beetroots are packed with potassium and nitrates that increase blood flow which makes it one of the foods that increase libido. Besides, red is known to ignite passion and stimulate the imagination. So, the red hue of the vegetable can also act as a color of romance.
9. Red wine
Red wine is known as the food good for sex as it increases sexual desire and overall sexual function. Red wine is rich in flavonoids which reduces the risk of erectile dysfunction. Red wine also benefits sexual arousal and orgasm.
However, having more than two glasses of wine, especially every day, has a negative effect on the body and could also come in the way of regular sexual functions. So, moderation is required.
10. Pomegranates
Since the old times, pomegranates have been known as one of the foods that increase libido. They are a symbol of sex enhancement and fertility. A glass of pomegranate juice increases blood flow and increases testosterone levels.
This, in turn, can work as the best supplement for stamina in bed and help pump things up in the bedroom.
11. Spinach
Spinach can be touted as one of the foods that increase libido.
It is rich in magnesium that can improve testosterone and, therefore, can be the best food for man after marriage. It also helps in orgasm and arousal and, thereby, overall sexual satisfaction. It has heart-healthy fats and fiber to get you both into the mood.
12. Maca
In the list of foods for sex, history has it that maca is used to boost fertility. It is native to the Peruvian mountains and is touted as one of the foods that increase libido and sexual desire. Maca plants have phytonutrients that improve sperm count.
Maca roots are sold in powder form, which can be added to soups, salads, yogurt, etc.
Related Reading: 15 Tips on How to Be More Sexually Active
Check out how you can prepare maca powder for consumption:

Takeaway
If you want to improve your sex life, add more libido-enhancing food for sexual health and sex booster food for sex drive to your diet that includes fruits and vegetables.
You'll have more fun in the bedroom and enjoy great-tasting juices at the same time, which may just be the thing that your sex life needs to kick it into overdrive.
Share this article on
Want to have a happier, healthier marriage?
If you feel disconnected or frustrated about the state of your marriage but want to avoid separation and/or divorce, the marriage.com course meant for married couples is an excellent resource to help you overcome the most challenging aspects of being married.
More On This Topic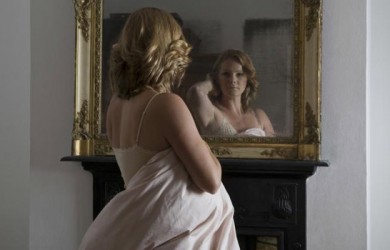 You May Also Like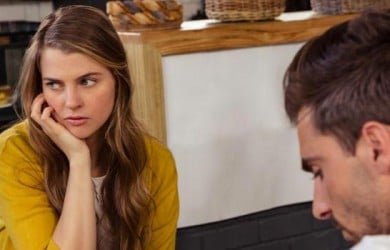 Popular Topics On Married Life