What Can We Learn from the Holy Bible About Sex in Marriage?
The Bible is a fantastic book. It has many fascinating stories. It's got stories of family issues, fighting, killing, and adultery. There are tales of triumph and stories of sadness. You can also find sex in marriage scriptures in the Bible.
As a book of scripture, the Bible is a place we can go to in order to learn God's word. We can use it as a guide for our lives. Also, we can learn of Jesus Christ and what he did while on the earth.
How can we apply all of what we read in the Bible in our own lives? It takes a lot of faith and study, but actually, things aren't that different from Bible times to now. There are still many of the same issues today, like family issues, fighting, killing, and adultery.
The Bible is even an excellent resource for relationships. Couples can actually learn a lot about sex in marriage in the Bible. And it starts right in Genesis, with Adam and Eve.
So if you have made a Google search on 'importance of sex in marriage Bible,' look no further. Here are presented a few points to give you a bird's eye view on matters related to sex and marriage in the Bible.
In this article, you will find some excerpts from bible verses about sex in marriage and also bible verses about sexless marriage.
Sex is for procreation
It was very clear to Adam and Eve what they should be doing after they got married. "…God said unto them, Be fruitful, and multiply, and replenish the earth…" (Genesis 1:28). And they did, for Adam and Eve had children. "And Adam knew Eve, his wife, and she conceived, and bare Cain…" (Genesis 4:1).
Throughout the Bible, we see other married couples having children, and no doubt, God is pleased with them to bring children into the world. Sarah and Abraham want so badly to have a child, but for some reason, they must wait until their old age to conceive Isaac.
It was hard, but they are faithful and realize the importance of having children. This is how you will find stories about sex in the Bible.
God created sex as a way to bring life into this world, and the creating power men and women have nothing short of miraculous. Becoming parents help us learn and grow in ways that God wants us to learn and grow.
Sex in marriage also allows children to come to earth to experience life here. It is no wonder that sex is a powerful force in our bodies, for it is what helps continue the human race. This is how marriage and sex in the Bible are coupled.
Sex is for pleasure
Sex is not for procreation alone; it is meant to be pleasurable. It's even a great stress reliever. Husbands and wives can enjoy each other in this manner, and thus it was intended by God.
So, what the Bible says about sex in marriage?
"Therefore shall a man leave his father and his mother, and shall cleave unto his wife: and they shall be one flesh" (Genesis 2:24). In marriage, we come to live together, and we also become one in every sense of the word.
Proverbs offer a more accurate view of sexual pleasure in marriage: "Let thy fountain be blessed: and rejoice with the wife of thy youth. Let her be as the loving hind and pleasant roe; let her breasts satisfy thee at all times; and be thou always ravished with her love" (Proverbs 5:18-19).
When we talk about sex between husband and wife in the bible, it is clearly conveyed to the spouses that, never be ashamed of the pleasure you get with your spouse, for it is meant to be pleasurable.
Our bodies were designed by God to respond in pleasurable ways during sex. "Marriage is honorable in all, and the bed undefiled: but whoremongers and adulterers God will judge" (Hebrews 13:4).
Sex is to show love
God knew marriage would be hard. Bringing two imperfect humans together means that there are bound to be times when we aren't always loving. There are many ways to show love, from words to gifts to service. God has created sex as a way for us to show our love to each other.
As we become one physically, we also become one on a spiritual level. "And the Lord God said, It is not good that the man should be alone; I will make him an help meet for him" (Genesis 2:18).
We need each other, and we need the cementing bond that sex can bring into a marriage. Sex can be cheapened into just a one-night stand for purely physical pleasure, but marriage is different.
Marriage is a long-term commitment where our love can build. Sex in this atmosphere is different, and we have more opportunity to be giving to our spouses.
So, what does God say about sex in marriage?
Sex after marriage in the Bible or sex between married couples in the Bible is described as follows.
In 1 Corinthians 7, Paul talks about marriage. In verses 1-5, he talks about how God wants us to be married, and also to give of each other to our spouses. "Now concerning the things whereof ye wrote unto me: It is good for a man not to touch a woman. Nevertheless, to avoid fornication, let every man have his own wife, and let every woman have her own husband. Let the husband render unto the wife due benevolence: and likewise also the wife unto the husband. The wife hath not power of her own body, but the husband: and likewise also the husband hath not power of his own body, but the wife. Defraud ye not one the other, except it be with consent for a time, that ye may give yourselves to fasting and prayer; and come together again, that Satan tempt you not for your incontinency."
Watch this video:

Sex is for married spouses
In many verses about sex in marriage—including one of the ten commandments—it is very clear that God does not approve of sex outside of marriage, and also he does not approve sex with partners to which the person is not married. "But whoso committeth adultery with a woman lacketh understanding: he that doeth it destroyeth his own soul" (Proverbs 6:32).
In Bible verses about marriage and sex, he goes on to describe the seriousness of this sin. "And the man that committeth adultery with another man's wife, even he that committeth adultery with his neighbor's wife, the adulterer and the adulteress shall surely be put to death"
(Leviticus 20:10). But if an adulterer is truly sorry and willing to repent, he will forgive. In John 8, he forgives a woman taken in adultery. Others questioned him, but as she was willing to seek Jesus, he knew she was sorry for the sin.
The Bible is a tremendous spiritual resource as we learn all we must do to follow Jesus Christ's teachings. In the holy book, God even offers insight into different aspects of marriage, including sex.
As we study its scripture about sex in marriage, we can more fully apply its principles into our own lives.
Share this article on
Want to have a happier, healthier marriage?
If you feel disconnected or frustrated about the state of your marriage but want to avoid separation and/or divorce, the marriage.com course meant for married couples is an excellent resource to help you overcome the most challenging aspects of being married.
More On This Topic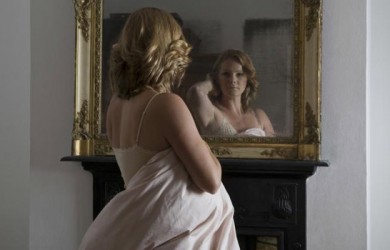 You May Also Like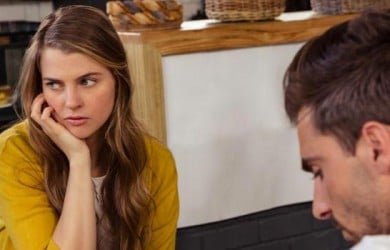 Popular Topics On Married Life