Want to Stay Sexually Desirable? Try These 8 Things!
Marriage is an institution which demands constant efforts, dedication and love. But sometimes, love alone is insufficient. As couples bind into "till death do us part" thing, they are prone to different adventures and confrontations. One of the major challenges is to remain intimate and sexually attractive to each other, as over a time span they may experience emotional detachment.
They could find their partners sexually boring or their traits, charmless, and this could lead to another course of events of seeking distractions, pursuing multiple romantic relationships or ultimately engaging in adultery for the entire sake of sexual pleasure.
However, there are certain things that could help you catch your partner's attraction and admiration.
1. Charismatic personality
Charisma has a magnetic effect in a personality. Charismatic people tend to attract others with their fascinating vibe. They are a persona of fineness, effective negotiation skills, warmth, and optimism.
They are blessed with a deep-rooted elegance, poise, a certain level of assertiveness, and possess an influential smile, a firm eye contact and a steadfast presence that makes their spouse, as well as other people naturally, gravitate toward them.
2. A good body language
People often find their rich body language resonating with their partners. Right body language can reflect upon your interpersonal communication by grabbing attention and conveying the power in a profound manner.
A straight and wide posture adds beauty to your personality and helps your body in claiming its territory.
Sexual attraction associated with body posture, gestures and facial expressions can be anticipated by your romantic partner on many gear-shifting levels.
3. Scent
Human sentiments have a deep connection with the scent you apply to yourself and your natural body odor.
The scent you wear may exhibit potential pheromones of love for your partner to pick up because olfaction has a dominant impact on the brain.
4. Self-confidence, weirdness, and courage
People are weird, lively and resilient in their own ways and the fact that this adds more colors to their life should be acknowledged.
Self-confidence and high self-esteem help to embody your positive traits effectively, thus granting you limelight and enhancing your sexual magnetism. Self-confidence portrays a person's acceptance of his/her actual self without trying to be manipulative or insecure while demonstrating the power to harness and share the inner resourcefulness with your spouse.
Furthermore, having the courage to stand up for oneself, commit to things or pursue wildest dreams kills boredom and strengthens your relationship with your spouse. Our brains are wired to be attracted toward engaging, intriguing and interesting people.
5. Intelligence and wittiness
Being witty, imaginative and creative can boost attractiveness and establish intellectual intimacy between couples. People with high IQ are wise, skillful and ingenious.
They may be sexually provocative and pursue an expressive relationship with their partners.
Intelligence is a high ranked sexual characteristic and a 'turn-on' for most people.
It gives an extra edge in availing more respect and trust of your partner.
6. Emotional intelligence
Emotionally intelligence is a sexy attribute.
Emotionally intelligent people are inclined to be more connected with their partners because of their traits like being emphatic, supportive, trustworthy, independent and emotionally secure.
They are self-aware of themselves, emotionally strong and try to comprehend their circumstances to the best of their abilities.
They are also good at resolving disputes and maintain a healthy relationship with their partners.
7. Appreciating nature
People often underestimate the contribution of others in their life. Appreciating your partner is one of the distinctive qualities necessary to create intimacy and a strong bond between a couple. It not only encourages your partner but also brings them emotionally close to you.
As people act upon their vows and compromise on things to run a relationship, their efforts for each other need to be recognized, and their problems, addressed. This promotes confidence and trust between partners and ultimately remains an area of interest for them.
8. Sense of humor
A good sense of humor is the key to brighten your day. People deploy humor to seek attention and to outsmart others. While women opt to maintain a relationship with men having a great sense of humor, men extend their admiration to women who find their humor charming.
Female laughter in response to humor is also designated as a sexually attractive symbol for most people. Married people find humor thrilling and fulfilling as it not only brightens their day but also emits irresistible sex appeal.
Share this article on
Want to have a happier, healthier marriage?
If you feel disconnected or frustrated about the state of your marriage but want to avoid separation and/or divorce, the marriage.com course meant for married couples is an excellent resource to help you overcome the most challenging aspects of being married.
More On This Topic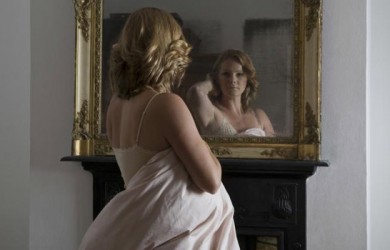 You May Also Like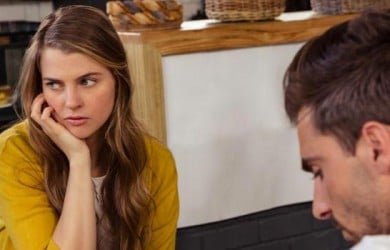 Popular Topics On Married Life