4 Glaring Factors That Affect Sex Life
Love is a very diverse term, and people all over the world have different understandings and ideas regarding it. A deep, intense feeling that makes your world go around is how most of the people like to describe it. However, is true love a necessary for a passionate sex life? The answer to this is no.
It has been proven that love can exist and does exist without sex. People indulge in sexual activities throughout their life, and they are not in love with their sexual partners, most of the time. This has never altered or affected how intense or boring their sex is. This idea that love should not exist without sex or if you avoid sex the chances of you falling in love with the right person would increase is completely false.
I do not deny the fact that for some people love tremendously enhances the sex life, but I am just putting forward the idea that just because it works for some people, it is not necessary that it will work for all. Love and sex don't always go hand-hand, they can work perfectly on their own as well.
So what are some of the things that affect the sex life of a person? Let's find out!
Time and effort
Recent research was conducted that unveiled the secret that everyone was impatiently waiting for- the secret of a happy sex life. The research showed that time and effort are the two things you need to up your sex game. If you stop investing time and putting the effort in your partner, your sex life will drizzle out eventually.
Don't miss out on the opportunities
Many people in the world are firm believers of sexual destiny. This means they wait for the sexual activity to happen on its own without putting any efforts into it. They further argue by saying that they will get the sexual satisfaction when it's 'meant to be' which may sound very absurd to some people.
Sexual destiny versus sexual growth
The world is divided into two kinds of people. One type is who aim for sexual destiny and the second type is who yearn for sexual growth. Sexual destiny as mentioned earlier comprises of those people who believe that two people are sexually compatible or they are not. They tend to give up on their relationships if they experience lack of passion in the bedroom instead of working and making things better. Sex is the deciding mechanism here, which is how they know if their relationship is good or bad with their partner. These people think that if there are issues in the bedroom, it equals issues in the overall relationship.
Alternatively, people who believe in sexual growth think that if they put in some effort and dedication, the sexual problems can easily be handled and eventually solved. Their relationship is not affected by their sexual difficulties. People in this kind of a relationship have a better connection with their partner during sex as compared to the people who believe in sexual destiny. They are open-minded with their partners and are ready to try different things in order to make things work. Believers of sexual growth have a happening sex life throughout their life and not just in the early honeymoon period of their relationship as they are constantly experimenting and trying new things.
Nurture and explore sex because that is how it blooms and grows
It is important to nurture and explore sex because that is how it blooms and grows. Giving up on it just because it wasn't as good as you hoped it would be is just a very foolish way of approaching it. It takes time to get comfortable with your partner and sex only gets better when both the people are relaxed and at ease. This is why for some people sex is not great at the beginning of the relationships, but it gets better and better with time.
Wrapping up
It is important that we stop associating sex and true love together, but it is also important to figure out what is our personal preference and requirements. Everyone has a different approach to things, and this is what makes this world a crazy place to live in. Go out there and figure out what you want, good luck!
Share this article on
Want to have a happier, healthier marriage?
If you feel disconnected or frustrated about the state of your marriage but want to avoid separation and/or divorce, the marriage.com course meant for married couples is an excellent resource to help you overcome the most challenging aspects of being married.
More On This Topic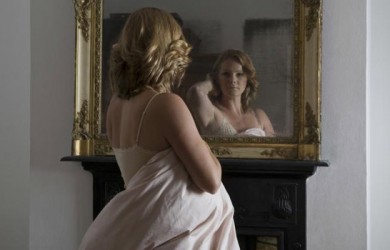 You May Also Like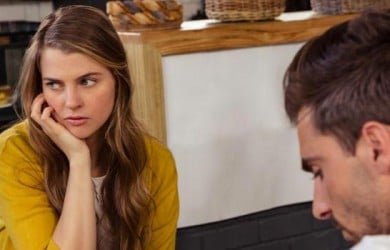 Popular Topics On Married Life