Study Says Marriage and Sexual Satisfaction Are Correlated – 8 Tips for Better Sex in your Marriage
Married or not, we will all experience, at some point in our lives, that our sex life would get a little too familiar and boring. We all crave for a better sex experience with our partner. Also, studies say the quality of marriage and sexual satisfaction are related to marital satisfaction.
Also, read – Enjoy a better sex life with these 10 sex pieces of advice
When you no longer get sexually excited easily and you begin to ask yourselves if other people think this way too?
When sex becomes boring, our libido also gets affected too. And low libido can have a direct impact on your marriage, other personal as well as professional relationships. Study says that frequent sexual encounters with your spouse create minimal strain in personal relationships like marriages.
If you're someone who wants to know more about sex, try out different ways to satisfy your carnal desires or just to let it all out and experience an orgasm that you won't forget, then this is for you.
Let's learn different tips for better sex and more!
Is your sex life boring?
Good for you, if you are someone who has been in a long-term relationship and still going strong. But if you would agree that there are some things that have been going downhill such as your sex life, then you're not alone in this.
Most couples who are married or at least in a long-term relationship would understand that their sex life isn't as hot as before. When at first, you can't contain yourself from touching each other, now, sex may feel like a treat or for some married couples – an obligation.
Sadly, this happens and to most of us too.
Seldom would you find couples who, after 10 years are still enjoying sex just like when they first met. Most of the time, everything gets too familiar and the excitement begins to fade.
Is your sex life boring? Do you have to concentrate really hard just to get aroused? Do you miss the old steamy sex and do you wish to know ways to help yourself to a better sex life?
The good news here is that it's never too late to have better sex! In fact, by just following some simple steps on how you can have a better sex life, you'll see just how many possibilities are there waiting to be discovered by you and your partner.
Sex can be better!
Sex can definitely be better! Even if you are having a boring sex life today that you can no longer enjoy the thrill of hot steamy sex, it's definitely not too late! It's time to hit the reset button in your sex life and start achieving better sex.
Ways to make sex sexier will help you and your partner renew the sense of excitement that you have with each other but be reminded that it doesn't happen overnight and will not happen in an instant.
Just like anything worth the effort, you and your partner must work together if you both want a steamier sex life. You don't have to take drastic changes, in fact, the simplest tips can already give you great results!
Easy tips to improve your sex life
By educating yourself and being familiar with the different areas of carnal craving, you'll start knowing the different possibilities of sexual desires.
Tips to improve your sex life today is easier and much more accessible than before – start off with these simple and easy tips.
1. Familiarize yourself
Knowledge will help you a lot.
If you want to have better sex, it's better to familiarize yourself with the things that you need to know such as the challenges that you're facing and your doubts.
If you're having a hard time with your natural lubrication, you can research the possible causes. If you are having a hard time getting aroused or if you want to know sexual terms such as sexual role plays or fellatio, then the Internet can really help.
2. Understand your body
Understanding your body will help you to have better sex.
It's not all about what your partner wants and it's not right to just let your partner guess what you want. You have to know yourself too.
Do you like getting caressed down there? Do you crave for long and hard foreplay? Know yourself and what you want and then don't hesitate to tell it to your partner.
3. Talk
Communication can play a huge part in couples having awesome sex!
If you can tell your partner your fantasies, your deepest carnal desires, and what turns you on, he or she would most likely do it for your pleasure. Be comfortable into talking about your desires.
4. Try sex toys
Don't be confined to boring sex! It's time to let go and try different ways to get satisfied!
If you're curious about sex toys, go and try them out! They're discreet and fun too! Explore yourself, your body and your carnal fantasies and have the best sex that you can ever imagine!
5. Try sexual role plays
Have you always wanted to be a teacher? Well, this is your chance.
Be anyone you want to be and more! Sexual role plays are fun, exciting and most of all, it can make your fantasies come true!
6. Watch porn
If you're okay with porn, go and watch it. There's nothing bad about it too. It can also give you limitless ideas on your sexual role play and more!
7. Sexual bucket list
Now that you and your partner are both comfortable with your sexual personalities, it's time to have your own sexual bucket list!
What do you want to try out first? Would you rather do it in the kitchen today? Go and make your list and start doing them!
8. Try different locations
Go on a vacation and find a secluded place to do the deed. Maybe try to do it somewhere where someone might see you? Do you see how the thrill can change how you think about sex?
Better sex isn't just about who's better in bed.
In fact, anyone can be better at sex. We all have our own strategies on how we can make sex memorable each time. It's not just how you feel but how you make your partner feel as well.
If you are already in a long-term relationship, most likely, communication is one of your strongest points so use that to have better sex!
Age, work, or even if you have kids at home won't be a problem if you want to have a steamy sex life – you just have to want it and work for it.
Share this article on
Want to have a happier, healthier marriage?
If you feel disconnected or frustrated about the state of your marriage but want to avoid separation and/or divorce, the marriage.com course meant for married couples is an excellent resource to help you overcome the most challenging aspects of being married.
More On This Topic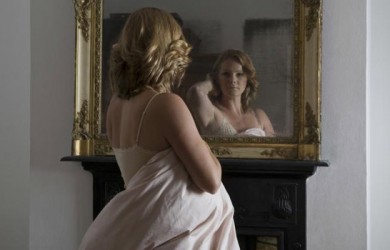 You May Also Like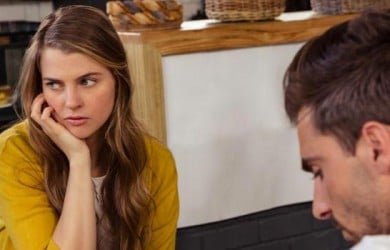 Popular Topics On Married Life