15 Signs You Might Be Demisexual
Maneuvering through the current dating atmosphere carries with it fewer rules about sex and intimacy. Fewer individuals in the throes of getting to know each other feel unseemly about having sex on a first date or at some point before an actual relationship has become established.
And that's perfectly okay – for some – if it works for you. It isn't for everyone. Needing that emotional bond before experiencing sexual attraction indicates signs of demisexuality.
According to the "Demisexuality Resource Center," this sexual orientation comes under the umbrella of asexuality with the specific exception that asexual individuals never experience desire or attraction of a sexual nature while demisexual can once there is an established bond.
What is the meaning of demisexual?
The orientation of demisexuality or the term appeared in 2006 in a forum where the user described their personal experience of needing that emotional connection with another person before a sexual attraction could develop.
While asexual didn't fit since sexual desire was possible, but non- asexual was also not wholly accurate, demisexual (as the coined word) meaning seemed to suit the median of having the emotional bond as a precursor to the sexual attraction.
While the suggestion is that the orientation falls between asexual / allosexual, an array comes between these with distinct individuality.
Demisexuality: Falling under asexuality umbrella with varied types in between
Most people hope to experience an emotional connection with a mate, and some wish to do so before developing sexual intimacy. These individuals are not demisexual since there is sexual attraction; they simply choose not to engage in sex.
With the demisexual orientation, there are no feelings of sexual attraction with anyone that they do not have an existing emotional bond established or know in a deep context.
They don't long for or feel the intensity in the way others sense a lustful urge or are drawn in. That primary attraction based on looks, smell, the way someone speaks is not typical of a demisexual.
Being demisexual falls under the asexual umbrella. Many put themselves under varied types of demisexual medians:
1. Asexual
Asexual individuals experience minimal to no interest in sex. The person might participate in sexual intimacy if they like it, hoping to appease their partner, feel attraction in the romantic sense, or hope for biological kids.
Also Try: Am I Asexual Quiz
2. Allosexual
The term is used to differentiate from asexual individuals as those who do become sexually attracted to others.
There's no reference to which gender is the preference, only sexual attraction from the beginning. These individuals can identify as heterosexual, gay, lesbian, bisexual, and on.
3. Androsexual
These people find masculinity sexually attractive, whether trans men, cis men, or masculinity in general – just men overall.
4. Bisexual
At one point in time, the bisexual orientation referred to people attracted to either men or women, but this has grown to include anyone who is sexually or romantically attracted to everyone allowing for gender inclusivity.
5. Fluid / Questioning
It needs understanding that sexuality is ever-evolving and can change with time. "Fluid" is rhetoric that allows individuals the opportunity to "explore those changes."
On the other hand, someone who is "questioning" is on a path of self-exploration regarding not only sexuality but also where they stand with gender.
Also Try: Are You Good at Sex Quiz
6. Gay
These individuals feel sexual attraction, plus the potential for romantic involvement, to those of the same gender. While people might appear gay, some prefer specific terms such as "queer" or "lesbian," referring to women.
Queer is "formally" derogatory and should not be used, but the LGBTQIA+ "Homosexual" references those sexually attracted to people of the same gender. The term is out of date and deemed exceptionally offensive.
Also Try: Am I Gay Quiz
7. Gynesexual
Females are of optimum sexual attraction with this orientation—any female, whether cis, trans, overall females in general.
8. Heterosexual
The reference "straight" is also used for this orientation. The sexual attraction for these individuals is partners of the opposite gender. Those in the trans community can be considered heterosexual, but typically the cis-gender comprises the heterosexual orientation.
Also Try: How Heterosexual Is My Sexual Behavior Quiz
9. Pansexual
People of the "pan" sexuality means "all," sexually attracted or romantically interested in every one of all the types of orientations and any gender. The demi can relate in gender as a male, female, agender, or nonbinary.
Some people mistake pansexuals for bisexuals, here is a video that will help clear up the confusion between the two:

10. Sapiosexual
Demisexuals are often misperceived as Sapiosexuals since there needs to be a connection to be sexually attracted to the partner. The vast difference between the two is that a sapiosexual requires someone with superior intelligence for sexual attraction.
Demisexual individuals require a deeper emotional connection not based on intelligence only.
Also Try: Am I Ready for Sex Quiz
15 Signs you might be demisexual
"Demi" as a prefix means half. The orientation is seen as "halfway" between asexual (demisexual) and allosexual. With the asexual orientation, there is minimal to no sexual attraction where allosexual individuals can have sexual intimacy from the first date.
Still, demisexuals need a deep emotional connection before there can ever be a sexual attraction of any kind.
If you're wondering how to know if you're demisexual, it's helpful to self-evaluate your experiences with sex. Think about when the last time was that you became attracted sexually to someone and how that transpired.
Had you become acquainted, forming an intimate connection, or was it a fleeting, intense moment of passion? Do you ever sexually fantasize about someone with whom you know very little, or is that a definite "no."
Can you become sexually attracted but not emotionally? When you self-reflect on questions like these, it can better help you figure out how to know your sexuality or even specifically answer the question, "am I demisexual?"
If things are still somewhat vague for you, there are signs of demisexuality that might be more helpful.
1. Sexual attraction for you comes over an extended period of getting to know someone
When thinking over previous partnerships, you need to reflect on whether there was an initial period of sexual chemistry or if that attraction took ample time to develop.
Signs of demisexuality consist of individuals taking considerable time to connect with a partner before finding the person arousing. It can equate to as long as months of getting to know them, depending on how long it takes to establish a close relationship.
2. Celebrity crushes are not something you experience
Signs of demisexuality include not finding excitement with the famous crowd, whether in photos or videos. Visual stimulation is not a typical response for a demisexual individual.
These people require an attachment more so than merely an image on which they can base their emotions.
Also Try: Does Your Crush Like You Back?
3. You will find yourself attracted to best friends or close partners
Because you develop deep bonds with your social circles like a best friend or close partners, these people will be potential future romantic partners because you can become attracted sexually to them.
The intimacy you find with close partners as a likely demisexual will lead to sexual arousal most readily, more so certainly for someone who is asexual or even an allosexual. Still, it wouldn't be unheard of for an allosexual.
4. Most likely, if you are demisexual, you're not engaging in hookups
Some sure signs of demisexuality are being a person who is disinterested in participating in one-night stands or having a random sexual encounter. Getting involved in any party activity that is sexual in nature is not your thing.
You prefer not to have any intimacy with someone you don't have a profound connection with.
Also Try: Do I Have a Demisexual Identity Quiz?
5. Intimate dates are the mainstay to build on the partnership
If you believe you might be a demisexual, one way to tell is if you prefer dates where there are opportunities to genuinely get to know the other person on an intimate level.
If you attend a movie, there needs to be a follow-up discussion on their feelings about the film and the emotions it stirred for them.
The sexual attraction begins to bloom once sufficient time has gone by, and you feel as though you're getting an in-depth understanding of your partner.
6. There is no specific type for you
While many people can describe specific physical attributes that attract them to a person or features, that isn't entirely true for someone identifying as a demisexual.
You will likely find varied individuals interesting for different reasons, with physical appearance being secondary to how you connect, their character, and their personality.
Also Try: What Type Of Lover Are You?
7. Often you prefer intimacy over sex
There are different forms of intimacy. When you identify as demisexual, intimacy, closeness, bonding, an in-depth connection is optimally meaningful over sexuality.
That doesn't make you slide to the asexual side of the scale, but the demisexual spectrum can mean you prefer to "sleep" together instead of intercourse.
You find emotional closeness more satisfactory than sex; that's what you need from a partnership.
8. When you do find someone appealing, it's considered significant
Signs of demisexuality are that crushes are not typical. You find people attractive for reasons other than physical beauty. If you do find someone appealing sooner rather than later, that's significant. Usually, it's someone you feel you can share vulnerability more so than mere surface attraction.
Also Try: Who Will Be Your Future Wife Quiz
9. Flirting doesn't make sense to you
You might not realize when someone is flirting with you if you're someone who identifies as demisexual. If you are aware, you may be unsure how to respond, but the entire process seems confusing and unnecessary to you.
Being upfront and having a direct conversation with someone you are interested in seems more sensible than playing games that have no point. It doesn't mean you don't like to have fun; yours goes to a deeper level.
10. The first date can be a conundrum
You don't know if you're attracted to someone unless you've had the opportunity to sit down and try to get to know them by discussing serious topics.
On the other hand, the person identifying as a demisexual doesn't like to mindlessly accept dates unless they believe it will lead somewhere.
How will you know unless you accept the date and sit down to have that serious talk? Ultimately, you find yourself missing many first dates.
Related Reading: 

100 First Date Ideas to Make Your Date Memorable

 
11. Stimulating conversations is the ideal part of your relationship
A significant point of arousal for you is having an in-depth discussion with your partner. It doesn't have to be a serious subject. It can be random and fun, but the idea is that you're learning as they share and becoming more close-knit.
It's physically stimulating for you if you identify as a demisexual to bond with someone in this way.
12. Commitment is essential to you
You are someone who embraces commitment. It takes ample time for you to build an emotional connection to the point you can admit an attraction to another person.
With each of you accepting each other's challenges, it's a given that you would want to continue on that path together.
Related Reading: 

15 Signs of Commitment Issues and How to Overcome Them
13. Authentic personalities are your draw
You're not drawn to disingenuous people. People who are open, honest, and free to be who exactly they are immediately are the ones who attract your attention even in a friend capacity, particularly those who can carry an intelligent discussion.
14. Sexual incompatibility
It can take you substantial time to establish the connection you need to feel sexual attraction for your partner. That can sometimes take a matter of weeks or perhaps months even.
It can sometimes be challenging to find an understanding and patient partner, particularly in the current dating landscape. You might find that you lose mates with whom you were becoming fond because they simply weren't compatible with your sexuality.
Related Reading: 

22 Experts Reveal: How to Deal with Sexual Incompatibility
15. You would never allow being set up with someone you don't know
The idea of being set up on a date with a stranger is terrifying for you. It would help if you had an emotional tie before you go out with someone.
Signs of demisexuality are that you would forbid friends from lining you up on a blind date, at least without their accompaniment, and then you would likely spend the evening chatting with them.
Conclusion
Honestly, if you're wondering how to come out as a demisexual, it would be what you precisely would expect from your partner.
A person identifying as a demisexual is most attracted to authentic people who are free to express who they genuinely are with no apprehension or apologies – there's your answer.
Share this article on
Want to have a happier, healthier marriage?
If you feel disconnected or frustrated about the state of your marriage but want to avoid separation and/or divorce, the marriage.com course meant for married couples is an excellent resource to help you overcome the most challenging aspects of being married.
More On This Topic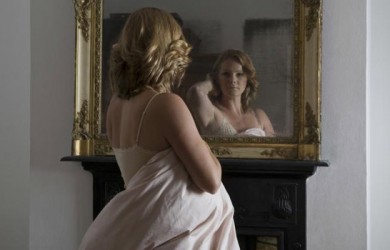 You May Also Like