7 Hot Sex Positions to Spice up Intimacy in Your Relationship
Sometimes we don't want to get all complicated with our sex moves. Nor do we want anything too hot or kinky. Instead, we could all use some sexy sex positions to satisfy both our senses and our souls.
Here are some of our favorite sexy sex positions that will enhance the sense of intimacy and connection in your sex life.
1. Sexy dip
This position has to be on the top of the list for sexy sex positions because it's so deep and there's also the potential for a LOT of intimacy.
Plus the guy can get to work with his hands too!
How to do the position
The female lies on her side, while the male straddles one of the females legs and the female curls her other leg over his side.
2. Lean on me
If you are looking for an intimate position that will also hit your g-spot over and over again, then look no further. This sexy sex position will undoubtedly hit the spot!
Just remember to ask the guy to rock sideways too for extra sensuality.
How to do the position
Female lies back and rests her legs on both of the guys' shoulders. The guy kneels so that the females butt is slightly raised and almost resting on his knees.
The guy can use his hands to support the female as he enters her.
3. Face to face
This position is great for marathon sex, and also for the female to control the speed and depth of this sexy sex position.
It's a great position not just because of the sensation but also because you can look at each other, and the female can put her hands to work on his body or her own!
How to do the position
Have the guy sit on the edge of a bed with his feet on the floor while the female straddles him.
A simple but oh so sexy sex position!
4. Adapted doggy style
The doggy style might be a classically sexy sex position, but the adapted doggy style is it's frequently overlooked but just as good sister!
You can rest on a cushion as you enjoy the sensation which means you can go for longer, it allows for deeper penetration, and the female can put her hands to use to please herself too.
How to do the position
Get into the doggy style position (with the female on all fours and the male behind her), but then the female lowers her upper body so that her arms and head are resting on the bed or pillow her lower body remains raised.
5. Intimate dance off
Nothing can get more intimate than staring into each other's eyes and connecting while at the same time, getting down to some sexy sex positions.
This sexy sex position is the epitome of sensual and is well worth trying tonight.
How to do the position
Stand up together facing each other, the female then lifts one leg and wraps it around the guy's waist while he enters her and supports her with his hand.
If you are ultra flexible try to raise your leg and to put it on your partner's shoulder for a deeper effect.
6. Your loving tightness
Let your partner feel how tight you really are together with this sexy sex position.
It allows for the female to squeeze tighter onto her man, so he gets an extra loving vibe as he's making his moves.
How to do the position
The female leans over the edge of the bed and squeezes her thighs tightly together as the male enters her from behind. The female continues to squeeze her thighs together as her guy penetrates her.
She can also contribute to the work by slightly thrusting her hips to match the speed of her partner.
7. X marks the spot
Get to feel more of your partner's body as it moves around in this sexy sex position.
It's also an excellent position for feeling and squeezing parts of your partner's body that you can't always reach or focus on during sex.
How to do the position
Start in missionary position in the middle of the bed (so you have enough space), have the guy enter you from that position. Then the guy twists so that his head is to the side of you and his body is horizontal to yours.
This means your pelvic areas will be aligned, but your bodies are creating a cross shape.
Time to feel sensual and adventurous in bed
These are seven sexy sex positions that not only allow you to feel sensual and sexy but also to get intimate in a way that is not too complex but also adventurous.
You can choose to take your slow, sweet time with these sexy sex positions or turn up the tempo a notch if you feel extra spicy.
Share this article on
Want to have a happier, healthier marriage?
If you feel disconnected or frustrated about the state of your marriage but want to avoid separation and/or divorce, the marriage.com course meant for married couples is an excellent resource to help you overcome the most challenging aspects of being married.
Related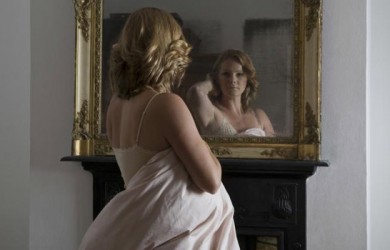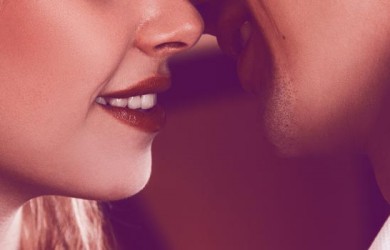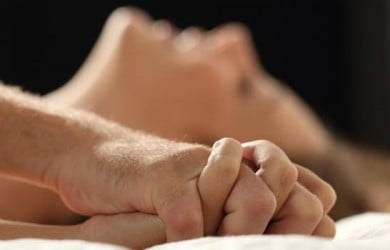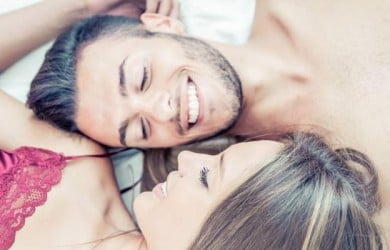 Recent