15 Sexual Traits in Long Term Relationships
Several traits may be responsible for the success of long-term relationships, and some of them are considered sexual traits. This doesn't mean they are sexual in nature, but they can be.
This article will explain some of the most common sexual traits in long-term relationships. You may want to determine if these traits are present in your relationship.
What are sexual traits in a relationship?
A Sexual trait in a relationship isn't necessarily a trait specifically related to sex. It can be a trait used to become closer to another human being and gain intimacy. For instance, a long-term relationship may not be as affected by intercourse with partners having a mutual attraction to each other daily.
15 sexual traits found in long-term successful relationships
Here's a look at a few sexual traits in long-term relationships. Keep these traits in mind when you think about your relationship or consider what you find important in a pairing.
1. Sexual attraction
One of the most important sexual traits in long term relationships is sexual attraction, according to a recent study. When two people are sexually attracted to each other, they may want to maintain their relationship.
2. Good Looks
Along with sexual attraction, many people consider good looks to be a characteristic of long-term sex relationships. In other words, if a person thinks you are beautiful and pursues a relationship with you, they may continue to desire you for a long time.
3. Communicating
Communication is essential when it comes to sexual traits in long-term relationships. This is because you have to talk to each other to have a sex life that can stand the test of time.
You must speak about what you want and what you don't want. You can also talk to each other about sex moves for long-term relationships when you desire to try something new. Studies suggest that some people find strong communication a significant factor in satisfaction.
Related Reading: 

The Importance of Communication in Relationships
4. Commitment
Something else that is necessary is commitment. You need to commit to a relationship to last. Being committed doesn't always mean marriage, however.
It may simply mean that you are there when they need you to be and vice versa. This may be misunderstood in terms of sexual traits in long-term relationships.
5. Being in tune
Another trait that can come in handy is being in tune with each other. If you have ever seen a married couple that has been together for many years, you might have seen them almost read each other's minds or finish one another's sentences.
This could be because they are in tune with each other. Being open and talking about things can help you achieve this.
6. Intimacy
Intimacy is also one of the necessary sexual traits in long-term relationships. You should have intimacy with your partner if you want to maintain a long-term sexual relationship.
This doesn't just mean sexual intimacy, though. Touching each other or embracing can also help you build up your intimacy with each other.
7. Keeping a schedule
If you are thinking about sex ideas for long-term relationships, a big part of this may be sticking to a schedule. This doesn't mean that you have to have sex on specific days every week, but you should agree upon how many times it should take place.
8. Passion
It is also beneficial if you can stay passionate about each other when you wonder about sexual traits in long-term relationships. Again, this isn't strictly in the bedroom either, but in general.
There may be some things you love about your partner and stuff you hate in long-term relationships. However, when you are passionate about them as a person, even some of the things you hate about them may not be that big of a deal.
Related Reading: 

20 Ways to Restore the Passion in the Relationship
9. Satisfaction
Staying satisfied with your long-term partner is something else that can be valuable when you are trying to nurture a long term relationship. You should each be getting what you need out of the relationship, not just in the bedroom.
10. Equality
Equality is also indicative of meaningful sexual relationships. You should be treated as an equal to your significant other. This means you can both make decisions, talk about things, and work through any disagreements and arguments that come up.
11. Being grateful
Are you happy with your current relationship? If you are and you are glad to be with the person you are with, this can help your relationship sexually. When you are grateful to have your partner, you may find many ways to show them that you care, some of which are probably intimate.
Also Try: Am I Happy In My Relationship Quiz
12. Trust
If trust is missing from your relationship, this is something that can't be ignored.
You should think twice about having a long-term relationship with an untrustworthy person or making you feel uncomfortable in any way. If you are not sure what they can or will do to you, it may be difficult for you to have a meaningful sexual relationship.
Related Reading: 

15 Ways on How to Build Trust in a Relationship
13. Compromise
You should both be able to give and take. In general terms, a relationship may be stronger if neither one of you gets your way all the time. Sometimes you can get your way and they can get theirs, or you may come to a different agreement entirely for some situations.
14. Independence
Independence may not be one of the sexual traits in long term relationships that you readily think about, but it can be crucial. When both people are able to do things by themselves, or have personal time, this can make a relationship stronger.
You may not only have time to appreciate your partner, but you can spend time with yourself when you need it.
15. Honesty
When couples can be honest with each other about everything, this can keep a relationship going.
For example, if you can tell your partner things that you don't like and what you do like, they may appreciate this. You just have to make sure that you are open to these things.
What keeps couples sexually satisfied in the long-term?
In a long-term sexual relationship, the thing that keeps couples satisfied is not just having sex but also making it an essential part of the relationship.
They need to talk about it and have an open dialogue with each other. If the couple is satisfied with this aspect of their relationship, this may be why they can stay together.
To learn more about desire and sexual traits in long term relationships, check out this video:

What is a healthy sex life in a long-term relationship?
Healthy sex life in terms of a long-term relationship sex is where both parties can get what they want and are happy with the sex they are having and its amount. This happens whenever people are satisfied with their relationship and have trust and communication.
How do you have good sex in a long-term relationship?
Sex in a long-term relationship is something that should be present. To have good sex in your relationship, both people need to have their needs met. You should be able to talk about what you want and when you want it and come to an agreement. You will likely have to work at keeping the spark alive.
What function does sex serve in a long-term relationship?
Sex can have a number of functions, even in terms of a long-term casual sexual relationship. It can allow two people to have a certain intimacy with each other, it may be able to improve your health, and it can also help you feel better about yourself. Sex will mean different things to different couples, so you will have to see what it means to you and your partner in your relationship.
Conclusion
When it comes to sexual traits in long-term relationships, there are many that you might need in your relationship for it to be meaningful. Consider the traits listed above, and be sure to be open and honest with your mate every single day. You should also be sure that you can trust them.
Keep in mind that all relationships are different, and you can determine what works for you and your partner. You may not have all these traits at once, but this doesn't mean that your relationship is doomed.
Continue to work towards your goals and strengthen your bond. You can have the long-term sexual relationship that you want.
Share this article on
Want to have a happier, healthier marriage?
If you feel disconnected or frustrated about the state of your marriage but want to avoid separation and/or divorce, the marriage.com course meant for married couples is an excellent resource to help you overcome the most challenging aspects of being married.
More On This Topic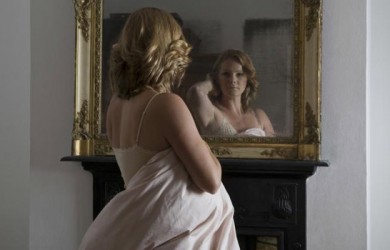 You May Also Like