30 Sexual Side Effects of Menopause
A lot of people believe that sex and menopause don't mix. And, this is nothing but sexual side effects of menopause.
That argument has merit. After all, sex is a natural biological function of reproduction to propagate the species. Menopause, on the other hand, is the end of a woman's reproductive life.
Her body will no longer be able to bear children. It's nature's way of saying that it is no longer worth the risk for both mother and child to get pregnant due to her age. It is to protect the would-be mother and child.
There are many known menopause effects on the body.
The symptoms vary on a case-to-case basis and could range from almost nothing to very severe. A lot of symptoms are also shared by other known age-related ailments.
It's best to consult a doctor for a clear diagnosis.
Here is a list of potential symptoms and sexual side effects of menopause.
1. Irregular periods
A lot of women have irregular periods for their entire life.
At least 30% of women have irregular menstruation. There are various reasons why almost one out of three women do not follow the 28-day cycle during their child-bearing years, but it's a minor inconvenience.
One of the sexual side effects of menopause is irregular menstruation. Obviously, if the menstruation is already irregular before, then this symptom would go unnoticed. The main problem with irregular menstruation is the inability to use the calendar method of contraception.
It's also a minor issue for women in menopause.
2. Lower sex drive
One of the factors that determine a woman's sex drive is ovulation. Since this would gradually lessen, and eventually stop, during menopause, it would lessen overall sex drive.
It's self-explanatory how this would affect the couples sex life.
3. Vaginal dryness
This is also part of the reproductive system gradually shutting down.
The vaginal fluid acts as lubrication for pleasurable sex. It also facilitates "ease of access" to the cervix to increase the likelihood of pregnancy. Since the body believes the function is no longer needed, some women suffer this symptom.
It can be mitigated by using widely available lubricants.
4. Urinary tract infection
Vaginal dryness or reduced lubrication encourages the growth of bacteria.
It could lead to UTI, and UTI like menopause also have a long list of possible symptoms. Some of them severe enough to deter sexual activities.
5. Allergies
This is another tricky symptom.
Hormonal imbalance impacts the immune system making the body more susceptible to allergens than normal. Like UTI, allergic reactions also range from minor irritations to severe.
6. Bloating
It is a feeling of extreme fullness due to water retention in the body. It is not likely to affect the couple's sex life.
7. Hair loss
Low levels of estrogen can lead to hair loss. Thinning hair can affect a woman's self-confidence on top of the other mood swings she is already having.
8. Brittle nails
Nails are affected the same way as the hair.
They are actually the same thing when looked at scientifically (keratin). It also affects their self-esteem. In case you haven't noticed, women put the same amount of attention to their nails as much as their hair.
9. Dizziness
This symptom, also bought about by hormonal imbalance can be severe enough to negatively impact not just a couples sex life, but the quality of life as a whole.
10. Weight gain
Menopause lowers the metabolism, a possible effect of hormonal imbalance.
Weight gain can also affect a woman's self-esteem and act as one of the indirect sexual side effects of menopause.
11. Incontinence
Most women know how to deal with this problem from their experience with pregnancies. It is unlikely to affect the couple's sex life.
12. Fatigue
This is one of the more common post-menopause side effects. It also directly affects both sex and quality of life for the couple.
13. Headaches
This is similar to fatigue.
14. Digestive problems
This symptom is commonly diagnosed as a separate ailment and treated separately.
It is directly related to menopause due to the relationship between Estrogen and Cortisol. Overall constipation or bloated feeling that comes with the digestive problem may affect female arousal after menopause.
15. Muscle tension and joint pains
These are two different symptoms that more or less feel and affect the person the same way. It has a significant sexual side effect of menopause.
The discomfort brought about by either symptom is enough to destroy any arousal that may develop.
16. Breast pain
Just like the normal breast pain during the menstrual cycle, menopause will bring it back for one last hurrah. Most women would have already learned how to deal with it over the years.
17. Tingling extremities
Hormonal imbalance manifests itself in weird ways, and tingling extremities is one of them. It is a minor inconvenience.
18. Burning tongue
This is a known symptom, but the cause and relationship are unknown. Either way, it is sometimes severe enough to ruin the mood.
19. Hot flashes
It is another common symptom of menopause. It is described as a sudden feverish heat.
Most likely another effect of hormonal imbalance disrupting the body's ability to regulate heat. It rarely lasts long enough to interfere with sexual arousal or quality of life.
20. Night sweats
A nocturnal version of hot flashes.
21. Electric shock sensation
Often a precursor to hot flashes, it's most likely a stronger version of the tingling extremities symptom brought about by fluctuating estrogen levels.
It is unlikely to affect a woman's sex and quality of life.
22. Body odor change
The other (last 3) side effects bring about an increase in the production of sweat. It can affect a woman's self-confidence, but can easily be mitigated by proper hygiene.
23. Itchy skin
Menopause also lowers the body's collagen. It can result to dry itchy skin. It can be mitigated by drinking collagen-rich food or supplements.
24. Osteoporosis
Estrogen plays a big role in bone development.
Losing it is not just a sexual side effect of menopause, but dangerous in a myriad of ways. If this is the symptom you developed, then sex after menopause is the last thing you need to worry about. Consult an expert to treat it.
25. Memory lapses
Senior moments, get used to it. This a symptom of many other age-related ailments and not just menopause. Drink/eat supplements to help mitigate the problem.
26. Insomnia
Stress and hormonal imbalance can lead to sleepless nights. It is can be considered one of the negative sexual side effects of menopause.
27. Mood swings
Menopause triggers mood swings in every woman and increases their frequency as well.
28. Panic disorder
One of the more annoying manifestations of mood swings and hormonal imbalance is panic disorder. Not only will this affects the couples sex life, but their relationship as a whole.
29. Difficulty concentrating
Just like mood swings, this is nothing new for any female or millennial.
30

.

Anxiety and depression
Another extreme case of manifestation of hormonal imbalance is anxiety and depression. Like a lot of the symptoms listed above, it directly affects sexual arousal after menopause.
The long list of symptoms sounds grim.
However, most women experience it at one time or another as part of their monthly cycle. A couple dealing with it as part of menopause will just have to be patient for one last extra mile before things calm down forever.
Some sexual side effects of menopause make it hard for women to get in the mood, but physically, there are only minor issues that prevent her from having sex.
Share this article on
Want to have a happier, healthier marriage?
If you feel disconnected or frustrated about the state of your marriage but want to avoid separation and/or divorce, the marriage.com course meant for married couples is an excellent resource to help you overcome the most challenging aspects of being married.
More On This Topic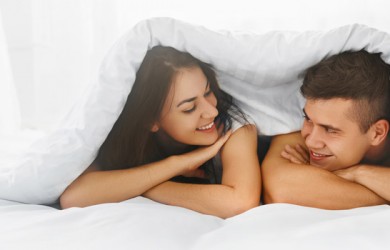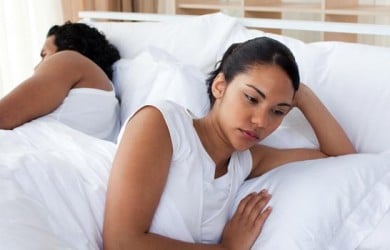 Recent Articles
You May Also Like