How to Initiate Sex With A Friend
You're cool with each other. You have the same hobbies, you even like the same things, and well, maybe you've been friends with each other for years now.
Though, what if you found yourself suddenly attracted to this friend – meaning sexually attracted? Sex with a friend, the thought of being sexually involved with your friend will haunt you, and you'll start asking yourself questions about it.
What if it happens? What if you had sex with your friend?
What's next? Is it possible to have sex with your friend and still be cool about it?
Sex with a Friend – FWB
Sex with friends, or most commonly known as friends-with-benefits, is the urge to want to have sex with friends but no more than that.
Sure, it's a lot of fun and excitement too, but is having sex with your friend really okay?
Let set things straight here first.
To have sex with a friend without the strings attached or all that responsibility and the drama seems to be the best relationship that anyone can have – but is it really the best?
Having sex with a friend is cool and might also be considered as one heck of a deal, but until when?
Sooner or later, things will catch up to you both and will cause some problems. So it's a must that you set clear expectations of how sex with a friend works.
Let's dig in a little deeper.
Also watch:

Pros and cons of sex with a friend
We're answering your question on how to get your friend to have sex with you and enter into a sexual relationship with a friend.
Though, let's understand first the pros and cons of being in such a complicated relationship.
The best things about having sex with a friend:
1. You trust them.
Trust is critical, especially when it comes to having sex. You wouldn't want to do it with just a random unsafe stranger, right?
While it might sound naughty and even nice, it's not okay. Doing it with a friend is the best thing there is.
2. You are already comfortable with your friend.
Sex with a friend is awesome because there are no more awkward feelings or testing the waters. You know this person more than anyone.
3. You don't have to spend months courting this girl or boy
You just do it, and that is the start of it, better than one night stands with that hot person in the bar and way better than a relationship, a.k.a drama.
4. You get to have fantastic sex, with no responsibility
And no drama! Who wouldn't want that?
Now comes the not-so-good part about having sex with a friend!
Everything listed above might already be enough to make you decide to know how to have sex with your friend but wait.
Let's see the bad side of this decision first.
Who falls first loses
This is the hardest part of having sex with a friend without commitment. Do you think that when you have sex often, you won't start building intimacy and feelings?
Why do therapists ask couples to rekindle their sex life? It's because it causes feelings to develop.
What happens when you find yourself falling in love and your sex with a friend partner still doesn't want to take it to the next level? Who loses?
Your self-esteem starts to lessen
You might not feel it soon, but when the time comes when your friend with benefits calls you for sex and then leaves, what do you feel?
Do you feel that you're just good enough in bed but not for this person's heart?
You risk your friendship
When everything has been said and done, when you admit you are falling and your friend doesn't reciprocate then what happens next?
What if you want it to stop? How do you tell your friend that you no longer wish to be a sex buddy? Is there any friendship left to re-claim?
How to have sex with a friend
Being a little bit drunk and alone with your hot friend can trigger the "moment" you have been waiting for.
It just happens, and you do it. That's a start. However, if that moment doesn't happen, what can you do to learn how to have sex with a friend?
1. Be a flirt
Stare at them. Smile! Compliment them. In short, flirt with your friend.
Show this person that something is different now, and the attention you are giving is definitely far from friendly.
Chances are, if this person likes you sexually too, you'll see it.
2. Joke around
This will be your best weapon if you want to initiate sex with benefits.
Insert a witty joke about "what if" or the things you want to do to this person. Be observant of their reaction and get your cue from that.
If this person reciprocates, then you're good to go.
3. Create that perfect moment to "do it"
Ask this person out.
Create a bonding session when you are all alone in a room. Let this person feel the tension and sexual intensity and make a move.
It's the best way to start something else. Also, it's one of the best ways to set the mood for that first-time sex with a friend.
The reality is; it's hard to give out a clear-cut set of rules for having sex with a friend.
Though, in any event, that you still want to push this through or if it already started, then make sure that you have that good old-fashioned communication.
It's always a good idea to learn to really talk about what you can expect in this setup. What happens when one falls? Where do you stop?
All these questions should be addressed – don't feel shy and ask them because they are important.
Sex with a friend can be an awesome level-up to your friendship goals, and it might actually work as long as there is respect, communication, and most of all, the proper setting of expectations. From there, you can both enjoy the benefits of being friends with benefits!
Share this article on
Want to have a happier, healthier marriage?
If you feel disconnected or frustrated about the state of your marriage but want to avoid separation and/or divorce, the marriage.com course meant for married couples is an excellent resource to help you overcome the most challenging aspects of being married.
More On This Topic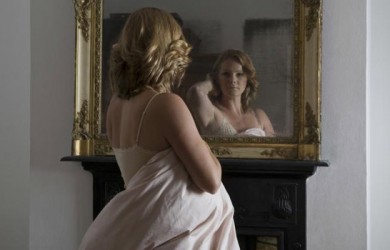 You May Also Like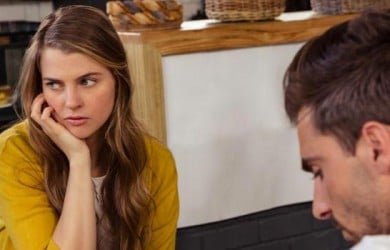 Popular Topics On Married Life