Sex Psychology – 10 Piece of Advice for a Better Sex Life
Sex is a significant part of a relationship and even though good sex doesn't necessarily mean a good relationship, bad sex usually adds to a bad relationship. When problems occur in the bedroom, they tend to overflow to other areas of relationship and vice versa, when we have many problems in the relationship or feel stressed our sex life can be profoundly affected.
As you have likely experienced it yourself, at the beginning of the relationship sex is usually more heated and full of excitement. Humans, like any other organisms, are subject to the process of habituation that causes us to become indifferent after a certain amount of time to the same stimuli. In sex life, that means that the initial flame starts dying off if not cared for.
Therefore, it is critical to keep the "matches" close by and bring it back to life. Continue reading to gather advice from sex psychology that can improve your sex life.
1. Aim for pleasurable not ideal intercourse
Norman Vincent Peale said, "Shoot for the moon. Even if you miss, you'll land among the stars.". While this may be remarkably good advice for goal setting in many areas of life, when it comes to sex life it can actually jeopardize it.
Why?
Although ideal, mind-blowing sex exists, not every intercourse is like that, especially in a long-term relationship. When you set an unachievable goal, you set yourself to fail.
When it comes to sex, aim for satisfying and enjoyable, rather than the ideal.
Discover what you both like and aim to have fun while doing it, instead of recreating your best sexual experience.
2. Intimacy starts outside of the bedroom
Sex is only as good as everything leading up to it. By all means, sex and foreplay are important but so are experiences outside the bedroom. Closeness begins by sharing emotions, adventures and creating memories and sex is a straightforward extension of those experiences.
The more we invest in the building the relationship, the better sexual communication becomes too.
3. Feel good in your own body first
Ever so often, we believe the problem is in the other, or in our relationship, maybe we are just not a good match. This could be true, but before you make any such conclusions, look to yourself first.
Are you happy with your body, do you like it and enjoy it?
To have a fulfilling sex life, you need to feel good in your body first.
How you feel about yourself will affect how you feel about sex too. Sometimes the minor changes can make a difference, such as a change in the diet or regular workout schedule.
4. Enter the bedroom as a happy person
The mood that you enter your bedroom in either enhances or lowers your libido and pleasure.
Too much baggage can weigh you down. Sometimes we are content with our looks, however, we are overwhelmed and stressed out. Therefore, both physical and psychological wellbeing are important since they can influence the sexual experience.
When things start to go down, ideally before this happens, take a look at what outside factors can contribute to your sexual life.
5. Use your senses
The conventional belief is that men are more aroused by visual sensations, however, this is untrue for every man. Therefore, the generalization of such type might not be of much help.
Engage all of your and your partner's senses for more pleasure.
Additional benefit can be the novelty that it brings if you don't do this often.
6. Communicate
We all know how important is proper communication when it comes to relationships but we often dread or feel uncomfortable in talking about sex. Nonetheless, it is of paramount importance to communicate about likes and dislikes as it will increase intimacy and satisfaction. Be cognizant that communication can be both verbal and non-verbal.
If you observe carefully when proposing new sex endeavors, you might never have to ask "do you like it"?
7. Be innovative and playful
Sex psychology professionals disclose there is no one way to be sexual. Considering the tremendous array of ventures people find arousing you have the ability to continuously investigate new ways to please your partner and enjoy sex as well. Thanks to the online content, we can find free interesting tips on the next idea for the bedroom.
8. Allow for abstinence
You might find wondering what is wrong with your relationship if you haven't had sex in a while. Is there someone else my partner is interested in? Before you go down that road, talk to them and understand if there is, in fact, a problem. Allow yourself and your partner to have a low libido and sexual desire at times. This is hardly surprising and could go away as it came.
Assuming you want to remedy that, sooner rather than later, turn to one of the other pieces of advice we noted here and try it out. You might be surprised by the results!
9. Be ready to adjust and evolve
How much have you changed in the past 5 or 10 years? Do you still like the same things as you did then? Most likely you have changed to a certain degree and along with it your tastes and sexual appetites.
It stands to reason that you and your partner will need to change at certain periods of life, and this will affect your sex life too.
In times of great stress, during and after pregnancy, when you have young children, you might find your sexual desire modifying. Happy couples are able to communicate and adjust.
10. Invest in yourself
This is perhaps the greatest sex psychology advice out there. Think to the beginnings of your relationship. How much did you invest in your looks, discussions with your partner, finding interesting stories to share and new ways to have fun.
When you invest in yourself not only are you happier you are also increasingly attractive to your partner.
When you are investing in yourself or something you are passionate about, it fills you with energy and it fuels your sexual tanks too.
Share this article on
Want to have a happier, healthier marriage?
If you feel disconnected or frustrated about the state of your marriage but want to avoid separation and/or divorce, the marriage.com course meant for married couples is an excellent resource to help you overcome the most challenging aspects of being married.
More On This Topic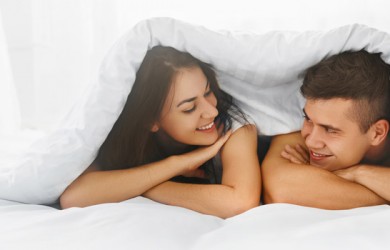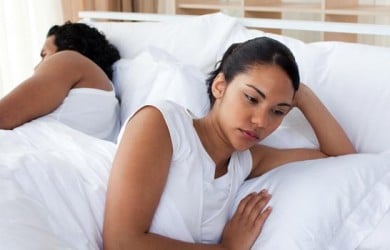 You May Also Like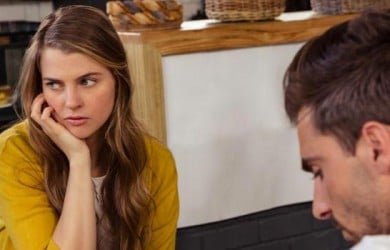 Popular Topics On Married Life