Making Your Sex Life Better with a Sex Surrogate
Doctors often recommend having sex as a way to treat several of their illnesses; from a basic cold to something as major as depression. But, what if, a disability hinders you from having sex?
The answer could be found through sex surrogate therapy. Sex surrogate therapy or sex partner therapy sounds so new, but it technically isn't.
In this article, we're answering what it is, what goes on during a sex surrogate therapy session, how much it costs, and the ethical impact of working as a sex surrogate.
What is a sex surrogate?
Sex surrogacy or sex partner therapy (SPT) is a therapy developed by William H. Masters and Virginia E. Johnson as detailed in their book called "Human Sexual Inadequacy", published in 1970.
A sex surrogate is considered a "specialist" in terms of having sex. They are professional people certified by the International Professional Surrogates Association (IPSA), who engage with their clients and work on their clients' sexual dysfunction needs.
They often help people who have a disability when it comes to performing intimately and sexually.
Their clients could either be paralyzed who have not had any sexual interactions for a long time due to their disability; people with post-traumatic stress disorder (PTSD) who were traumatised of being intimate with another person on an emotional and physical level; or people who have not been with a man or a woman before because of their own personal issues with intimacy.
A work of a sex surrogate has been detailed on an article published on HuffPost. In one of her accounts, Kendra Holliday assisted a transman who is using his sexual organ for the first time. Kendra has also had a lesbian client who needed help in embracing her body image to be successful at having sex.
Kendra also said that she works with couples to sort out their very own intimacy issues. Before getting referred to a sex surrogate, a therapist (who can be a psychological therapist or a sex therapist) will work on the clients to discuss their troubles at first.
You don't usually get referred directly unless the problem is not addressed through counseling sessions.
One way to think about the process is, going to a general practitioner first and then, getting referred to a specialist. Another way to think about the process is a therapist or counselor will create the diagnosis and the sex surrogate will do a more actual approach.
They are professional extensions of sex therapists who perform therapy that goes beyond the capability of a sex therapist.
Can a sex surrogate be classified as a 'sex worker'?
When taken literally, the sex surrogate is working as a 'sex worker' however, the work that a sex surrogate does shouldn't be taken so lightly.
I would like to stress how a surrogate is a professional therapist of sorts who works in partnership with a psychological therapist.
Together, they will work on addressing their client's concerns in the matters of sex; whether it is achieving an erection, an orgasm or whatever it is that the client is concerned with sexually.
What goes on in a sex surrogate therapy session?
If we have sparked your curiosity on what goes on during a therapy session, it's basically a counseling session that involves the body.
A typical therapy session lasts for about six to eight sessions. This is partly due to the fact that there is intimacy involved. Any longer than the prescribed number could cause attachment between the client and the surrogate.
An accurate description of how a sex therapy session goes has been detailed by the late poet, Mark O'Brien in his essay called, "On Seeing A Sex Surrogate" published on The Sun Magazine in 1990. This heartfelt essay was also the inspiration for the 2012 movie called The Sessions that starred Helen Hunt and John Hawkes.
In the said essay, Mark O' Brien gave us a peek at how the sex surrogate therapy session happens.
After getting in touch with a licensed therapist, the client will be referred to a sex surrogate. Among the first things that a sex surrogate and a client do during a typical sex therapy session is to conduct a "body awareness exercises".
This involves exploratory touches for the client and the surrogate. One session could last for one to two hours maximum.
From the initial "body awareness exercises" they will move on to more complicated methods of therapy depending on the problems that their client needs to be addressed.
How much does a sex surrogate therapy session cost?
Depending on your location, a therapy session with a sex surrogate could range from $100 to $200 per hour.
According to Kendra Holliday's website, her services could cost $120 per hour.
Therapy sessions could be a little on the expensive side, however, the benefits that one can get from having a successful therapy could last a lifetime.
Ethical concerns about working as a sex surrogate
The reason why this type of therapy is very controversial is all because of the ethical concerns that it raises. Some of which are:
Directly taking advantage of the client by the practitioner.

The possible direct influence of the registered sex therapist of referring a sex surrogate and letting the client undergo a Sexual Partner Therapy.

The intrusion of the therapist's own personal values towards the client's own values.
Final thoughts
There are various reasons why sexual therapies of any kind are of a controversial nature. However, the benefits, once successful, will not only improve one's sexual life, it could also trickle down to the other aspects of their lives.
Having an improved sexual life could increase the quality of personal relationships and even work performance.
By becoming truly connected to one's sexual self and by learning more about your very own sexuality, one just might discover parts of themselves that they never knew before.
Share this article on
Want to have a happier, healthier marriage?
If you feel disconnected or frustrated about the state of your marriage but want to avoid separation and/or divorce, the marriage.com course meant for married couples is an excellent resource to help you overcome the most challenging aspects of being married.
More On This Topic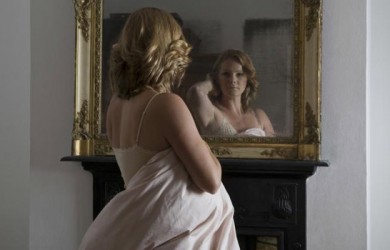 You May Also Like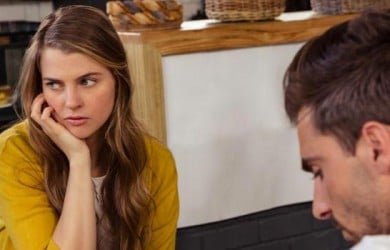 Popular Topics On Married Life