How to Deal With Aging and Men's Sex Issues in Later Life
When we were young, at least as men, all we think about is sex.
At the very least, men think about it almost every day. As men age and mature, take on more responsibilities and (hopefully) experienced enough in sex, there is no longer a novelty left in sex for them.
Men and sex during our younger years are like government and taxes. Inseparable, and where one exists, so does the other.
Sex and aging are also interrelated. As our physical bodies lose their vigor due to age, we lose our sex drive. This is true for both men and women.

The older man and sex with young women
Most couples do not have an age difference of more than five years. More often than not, it's the man who is older.
However, there are couples when the man is older for more than five years. There are plenty of reasons why women prefer older men as their partners. However, for the man, it becomes a problem if they can't satisfy a younger woman in bed.
For a lot of men, aging and men's sex issues include an inability to satiate their female partners.
An older man's sex drive is not the same as their younger counterparts. Some women are actually happy with that. Most women aren't. Most women want their men to be active as a bull when they romp in the sheets. At this point, sex and aging become a problem.
So what sex advice, men in a relationship with insatiable young women can follow to supersede aging and men's sex issues?
There's only one, get healthy. Aging and men's sex issues won't magically disappear.
Men's issues could be genetic or physiological such as erectile dysfunction. But modern medicine has a temporary fix for that. Another approach is to delay body depreciation by proper diet and exercise -or you can choose a young woman with a low sex drive.
A lot of women prefer Sex with older men.
Senior sexuality and aging is a real and pressing issue, but most men want to have sex past the ability of their bodies to do it. (Thank Pfizer for sex help for men with this problem)
Sexual active age for men is earlier than women and ends later.
Women have physiological and other health issues why they shouldn't have sex when they are too old or too young; men do not have the same problem. Having said that, aging and men's sex issues is a raging topic, that needs answers, and a paradigm shift.
So if you ask what age do men stop being sexually active?
When they get married -just kidding. They don't. There are social, physiological, and psychological factors that suppress it. But that doesn't mean they don't want to or would not find a way to do it.
There are plenty of sex tips for men online.
Older men have the experience and maturity to know how to please women in bed naturally.
The same can be said about women, but for some reason, traditional social factors make it more acceptable for a young woman to have sex with an older man than the other way around.
Old people sex: Pleasing a younger woman
There's no magic manual on how to please a woman.
However, older men have a deeper understanding of the needs and wants of a woman in bed. They are more willing to delay their own sexual gratification to ensure that the woman is satisfied.
Pleasing a woman in bed is not as simple as it sounds.
A lot of women have problems with sexual satisfaction and orgasms. The best sex advice for men is simple, make sure the woman is satisfied before you please yourself.
Long foreplays, delaying ejaculation, and fulfilling fantasies go a long way in satisfying a woman.
A young woman will have more endurance, more needy, and less understanding if you leave them hanging.
Luckily, older men are more than happy to please a woman first. Sex issues for men revolve mostly around ED. Sex and aging mean that the older they get, the more likely they are to suffer from ED.
Sexual problems in men can be solved with a healthy lifestyle, or they can use the little blue pill for emergencies. We recommend the healthy lifestyle route. The side effects are so much better.
So how do older men please a younger woman?
Get a healthier body. That's the best way on how to increase sex drive in men over 40. Erection is affected by stress, low metabolism, and blood flow problems.
A healthy body through proper diet and exercise solves all three root causes. Men's sex health is the same as their overall health. It's pure science. As for skill and experience, if you don't have that by 40, I don't know what else to say.
The older man and sex
Sex is a two-way street.
If you are a young woman thinking about what do older men want in bed, they want what all men want in bed; they want a desirable woman to satisfy their fantasies.
Note the two keywords, desirable woman and fantasy.
Sex and aging for men is a physical health issue. Aging can be checked by good physical health. But mentally speaking, men from puberty to old age want a desirable woman (or women) to satisfy their fantasies. An old man may be satisfied with just having a young woman have sex with him.
So if you are a woman in a relationship with an older man. Stay desirable.
If they like younger women, make sure to stay healthy and check your own aging. As for fantasies, why not? You might like it.
Sex and aging are not fair for women. There's no little blue pill for women, but there are KY jelly and other specialized lubricants.
There are also social stigma in having a relationship with older women.
It can be rewarding to some men, but the physiological issues such as pregnancy risk and menopause may put a damper on relationships. Lately, there is an experimental procedure to delay menopause, but that doesn't change the fact that pregnancy at an advanced age poses increasing health risk both to the mother and child.
Sex and aging is a natural fact of life. Aging and men's sex issues are deeply intertwined.
As we age, the body loses a lot of physical capabilities, sex included. Men age faster, except for their reproductive system.
It doesn't change the fact that it will eventually catch up to them as the years go by. The only real solution is to suppress the effects of aging itself. The only way to do that is to adopt a healthy lifestyle.
Share this article on
Want to have a happier, healthier marriage?
If you feel disconnected or frustrated about the state of your marriage but want to avoid separation and/or divorce, the marriage.com course meant for married couples is an excellent resource to help you overcome the most challenging aspects of being married.
More On This Topic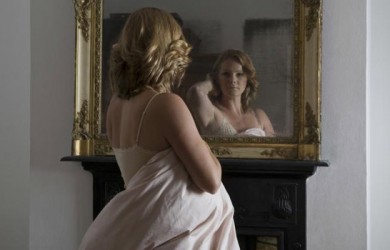 You May Also Like