Attitudes About Sex and Aging in Women
There's a misconception that older women are not sexually active. People forget that women's sexual peaks are higher than in men. Much higher.
There are new studies that support and contradict this, but it is generally accepted that women are more interested and have more intense sex at the age of 35 while men have it at 25.
There's also the level of their partner's sexual prowess since men start to really learn how to satisfy women after their sexual prime in their mid 20's. They naturally compensate with skill, what they lack (or starting to lose) in brute strength.
Sex and aging in women are directly related to a biological need to have children. Female sexual peaks are proof of that. It is smack in the middle of healthy childbearing age. So for women, sex, aging, and childbearing are interrelated.

When do women hit their sexual peak
Most studies point in the early '30s. But what does it mean?
It means that women are more interested in sex, get aroused easier, and have more intense physical reactions to sex at that age.
They are also more willing to satisfy their man. But if there are conflicting studies, What age do women peak sexually, and is it a biological or social thing?
There are conjectures that social factors are affecting the discrepancies. As sexual liberation for heterosexual couples advocates more tolerance on female promiscuity, more and more women become sexually active earlier and before marriage.
The average frequency of sex age is also influenced by social factors, but women also have a higher incidence in their 30's than men.
Biologically speaking, women are ready for sex the moment they have their first menstruation.
But again, many factors prevent them from doing it in modern society. Female sexuality and age is not just a biological thing. Factors such as religion, culture, family values, and strongly influence it.
So when do women peak sexually? Honestly, it's inconclusive.
The non-biological factors skewing survey results makes it difficult for sociologists to know the truth. It is the same as what age do women become sexually active.
That aside, Women are expected to have a good experience when it comes to sex. Their bodies adapt to pleasure and become more responsive to it as they age, and it doesn't decline until the body prepares for menopause.
The evolutionary need to have children influences sexual need and pleasure, and it continues to rise until the body starts to send signals that it's the end of childbearing age.
The moment menopause hits, the body lubricates less as the evolutionary and biological need is no longer there.
But if the question is, until what age can a woman be sexually active there's really no upper limit.
Sexual lubricants are cheap and widespread

Physical desire doesn't drop as females relate sex with emotional intimacy
Women never run out of their need for emotional intimacy
Female sexuality and aging
It's a curious thing, but women's sex drives are not related to their age.
Again this can be blamed on non-biological factors, but physically speaking, 41% of women are also suffering from orgasmic dysfunction.
There are ways in how their partners can help, but that is a relatively large number of unsatisfied women. That means that 4 out of 10 women have problems with orgasms and sexual satisfaction.
The studies even suggest that some women, regardless of age, never had orgasms. There are sex tips for females to improve their experience, and hopefully, their man reciprocates.
Luckily for the human race, women are more interested in the emotional intimacy related to sex than the physical pleasure derived from it.
In fact, a lot of women lose their virginity to prove their love than to feel sexual pleasure. Biologically, there's some pattern when it comes to sex and aging in women. But once you put cultural and religious factors into the mix, things get inconclusive.
Perimenopausal symptoms are another set of issues related to sex and aging in women. It severely disrupts the emotional stability of women due to hormonal imbalance. The same symptoms can also put a strain on long-term relationships, further affecting their sex life.
There is not much that can be done to influence menopause, but doctors and medication can help alleviate the symptoms.
Female sexuality and childbearing
Regardless of how much hype, twist, and morality society attaches to sex, in the end, it is a biological function with a specific purpose, childbearing.
A female can get pregnant as soon as they have their first period, but that can be as early as nine years old. Biologically speaking, even if menstruation has begun, the reproductive system and other related functions are still not yet ready for childbearing duties.
During the late teen years, when the body has matured enough to bear children, social factors come into play.
Sexually speaking, a woman can have healthy children and have pleasurable sex at this age.
Disregarding financial and other concerns of parenting.
Women are also curious about sex and their body at this age, perhaps even earlier. They are willing to engage and experiment in sexual activities and derive physical pleasure and emotional satisfaction from it.
In their 20's, women's libidos increase as the emotional and biological desire to have children become stronger.
Serious relationships and financial stability also influence the need to have children. The female subconscious manifests that stability and childbearing need as sexual desire. This goes on until their 30's.
In their 40's as overall health decline and natural menopause sets in, sexual desire influenced by childbearing also declines.
It directly affects female libido and can even physically manifest as vaginal dryness and painful sexual experience. It will result in a sharp drop in the general interest in sex and sexual activities.
The emotional connection derived from sexual intercourse is still there, because of that, a lot of women are still sexually active well into their 40's and 50's.
Past that, other female-related health problems common with aging, such as osteoporosis, begins to affect overall health and sexual desire. It even further influences the loss of libido and eventually ends the need to find emotional intimacy through sex.
Women compensate it through other means such as doting on grandchildren or indulging in personal hobbies.
Share this article on
Want to have a happier, healthier marriage?
If you feel disconnected or frustrated about the state of your marriage but want to avoid separation and/or divorce, the marriage.com course meant for married couples is an excellent resource to help you overcome the most challenging aspects of being married.
Related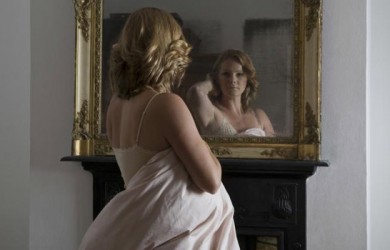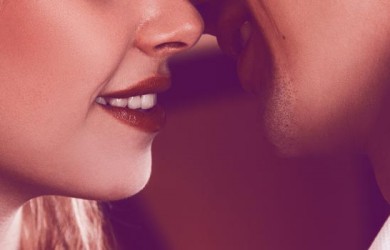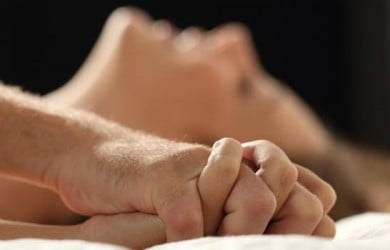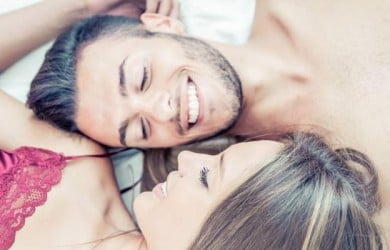 Recent