10 Secrets About the Female Sexual Desire
Every individual's experience of sexual intimacy is unique. There is something that sets it apart from other people. On this note, many people believe that sex is vastly more complicated for females than males.
However, this is not entirely true! It is pretty simple to please females sexually. All it takes is a lot of awareness and sensitivity. You need to be aware of the secrets of a woman's body.
There are certain secrets to understanding female sexual desire. These secrets will empower you so that you can satisfy your woman in bed properly, and she'll want more!
Just remember that it's not at all about rushing into the act and getting it done. It's about both you and your beloved. Inculcating that sensitivity and awareness is crucial to having a satisfying sex life.
So, if you want to learn about the different secrets of female sexual desire to have a memorable time in the bedroom, this article is perfect. Just continue reading!
Sex drive: What does it mean?
Before tapping into the depths of female sexual desire, let's first understand the meaning of sex drive and its relevance and significance. Sex drive is also called libido. A girl's sex drive is her libido.
Simply put, the desire to engage in sex or the sexual desire that an individual experience is called their sex drive. Understanding a woman's sex drive is fundamental for pleasing her in bed.
If you're a woman reading this, you need to understand your sex drive! The thing about libido is that every individual's sex drive is unique. Some may experience this desire every day. You may experience this a few times a week.
It also differs for every individual based on circumstantial factors. It is affected by age, stress levels, work-life balance (or the lack of the same), the time of day, your bond with your partner, the phase of your romantic relationship or marriage, how attracted you are to your significant other, and so on!
That's why it's so important to figure out your sex drive and your partner's sex drive. This will help you both build your sexual intimacy and unlock the potential of female sexual desire.
Also Try: Is My Sex Drive Normal Quiz
The different stages of a woman's sexual desire
To implement the secrets to better sex, it is essential to understand libido and learn about the different stages of female erotic desire.
What do these different stages of female sexual desire mean? It delineates the sexual response cycle of females. It's important to know about this so that you can identify which stage your partner is in and act accordingly to please her in bed.
This cycle consists of four stages that have been listed as follows:
Stage 1:
Desire. This is the stage when a girl's sexual desire begins to build. She gets in that mood for sexual intimacy. This is long before you start having sex. Body language is an excellent cue to understand if your woman is in this stage.
You can take advantage of this phase of female sexual desire by expressing physical intimacy in the form of subtle kisses and playfully teasing her.
Stage 2:
Arousal. This is the stage where foreplay comes into the picture. Try to extend this stage and don't rush through it. Foreplay may be followed by penetrative sex.
Stage 3:
Orgasm. This is the climax stage. The greatest pleasure is experienced in this stage, where the woman finally orgasms from sex.
Stage 4:
Resolution. This is the stage that people experience after sex. It's the time where the body slowly starts getting back to a state of normalcy. In this stage, you may both cuddle or be physically intimate and relax.
Sex drive too high? Is there such a thing?
As already mentioned, sexual urges in females and all people can fluctuate depending on various factors. Even during an individual's lifespan, their libido will vary.
Also, there is no standardized system to measure one's libido, and there's no such thing as a normal libido. However, you may go through phases in life where your libido is higher than your unique threshold.
This can be due to a plethora of factors such as dietary changes, more exercise, cutting out medicines, the phase of your menstrual cycle, lower stress levels, good mental health, sexual compatibility, pregnancy, and so on.
A higher libido is not essentially an issue. However, if a man or a woman's secret sexual desires are so high that it gets in the way of their daily functioning, it may be an issue.
Also Try: Do I Have a High Sex Drive Quiz
The top 10 well-kept secrets about female sexual desire
Now that you know what are sexual desires, the sexual response cycle, and at least a few women's sex secrets, let's finally tap into decoding the secrets of female sexuality.
The 10 best-kept secrets about female sexual desire have been listed as follows:
1. Women masturbate
Although this isn't a secret per se, there sure is a lot of confusion regarding whether females prefer masturbation.
Well, yes! Although the percentage of women who masturbate is lower than that of men, women do like masturbation. Also, women usually do not masturbate as often as men.
2. The sex drivers for women are dependent on cultural as well as social factors
Cultural factors and social factors may heavily influence women's sexual thoughts and preferences in bed. Women usually tend to seek this approval.
3. Please don't treat the third date as your gateway for getting into bed with her
Although it is a widespread belief that if you've been on three dates with someone, the third date is the perfect time for sex. No, it may be isn't. Don't just assume that your date will agree to this. Talk about it. Take it slow.
Remember that consent is imperative and it is a fluid concept. The rushing thing is a major deal-breaker. It also conveys a lack of respect for the woman.
4. Safe sex is sexy
Yes, that's right! Counting on the woman to resort to birth control pills or emergency contraception is not attractive at all. Women find responsible men highly attractive.
If you're both okay with having sex, kindly remember to use protection for safety. It'll also make the woman feel safer and less inhibited when it comes to expressing herself sexually.
5. A woman's sex drive may vary dependent on her menstrual cycle
If you want your beloved to have a titillating time in bed with you, it's a great idea to notice when her sex drives peaks in her menstrual cycle.
Engaging in sexual activities when she's the most aroused is excellent for both of you! This is one of the pivotal parts of female sexual desire.
Related Reading: 

100 Sex Quotes for Him or Her
6. Women's libido heightens post-exercise
Research has indicated that women who work out regularly may experience heightened sexual desire within a few minutes of completing their workout.
So, consider initiating foreplay and sex after her workout! Here's an idea: a nice long shower together after a grueling workout is a great way to start!
7. Sex is not something that women compartmentalize from the other aspects of their life
This may be a significant difference between males and females. Women's sexual urge is not something they usually block out from the other aspects of their lives. Men can do this. However, if a woman is upset or stressed, it'll most likely impact her libido.
Women will usually have a higher libido when they've had a good day with pleasant experiences and pleasant feelings. How you as a lover treat your beloved will significantly impact their satisfaction in bed. So, remember this.
8. An orgasm is not the indication of good sex
Many guys out there may be under the impression that as long as the sex ends with an orgasm on the woman's end, it's great sex. But this isn't true.
Although orgasm is most welcome for women, it isn't the indicator of great sex. The entire experience matters. Foreplay matters. Don't rush anything. This is an important secret of female sexual desire.
Related Reading: 

Facing Problems in Getting an Orgasm? Here's What to Do
9. Post sex attention is important and valued
Just because you've both orgasmed doesn't mean that you need to turn over and get on with your day. Women love cuddling, kissing, and pillow talk after sex.
This type of warmth in the form of non-sexual touching and physical intimacy is a beautiful expression of your appreciation towards your beloved.
Here are some pertinent female masturbation questions answered:

10. Playfulness during sex is great
Just because you're sexually intimate doesn't mean you have to be stoic about it.
Women love playful teasing and general playfulness in bed during sex. It can be some titillating ear nibbling or other forms of romantic mischievousness.
It's also fantastic for taking away the pressure of performing well during sex. You'll both be relaxed!
Conclusion
These were some of the best-kept girls' sex secrets and the key to tapping into female sexual desire in bed. Always remember these pointers mentioned above if you want your beloved to be satisfied in bed!
Share this article on
Want to have a happier, healthier marriage?
If you feel disconnected or frustrated about the state of your marriage but want to avoid separation and/or divorce, the marriage.com course meant for married couples is an excellent resource to help you overcome the most challenging aspects of being married.
More On This Topic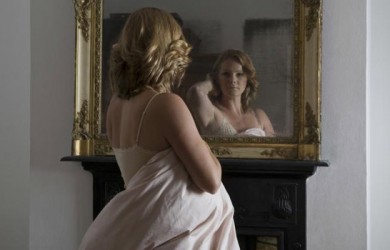 You May Also Like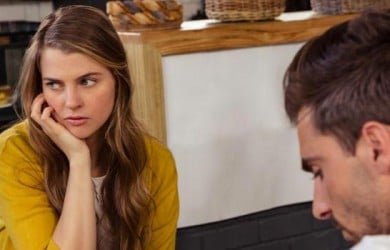 Popular Topics On Married Life