Relationship Between Your Sexual Health And Ageing
Sexuality is an important aspect throughout a person's life and is a natural requirement for human beings. A strong relationship is largely dependent on a healthy sex life which can have numerous positive effects for an individual's mental and physical well-being such as keeping them fit, youthful, and help them live a long, happy life.
Sex is a powerful, emotional experience and definitely not solely for the young but for the older people as well who can enjoy it equally as much. However, there are multiple issues related to the ageing process that calls for a physically and emotionally unfulfilling sex life.
Mentioned below are details related to sexual health and ageing such as common changes experienced by older people and ways on making their sex life better that can be of great help to understand the relationship between the two.
Normal changes that occur among aged people
Sexual activity tends to decline with advancing years due to multiple causes such as
1. Bodily changes
A normal ageing process brings about a number of changes to the body of both men and women and can affect the ability to have and enjoy sex.
The foremost issues experienced by females is a drying, narrowing vagina that causes that vaginal walls to become thinner and stiffer as well as less vaginal lubrication to be produced. It may take a long time for a woman to be naturally lubricated. These issues may cause sexual activity to be painful and hence, less desirable.
Similarly, men experience impotence that is erectile dysfunction (ED) and may take longer to be fully aroused. Other changes include the thinning hair, wrinkles on the skin, etc. that may make the individuals insecure about themselves and concerned about their partners finding them attractive.
2. Health issues
With old age come a number of sexual health problems and diseases that may require the use of heavy drugs.
Aged individuals tend to have poor mobility due to arthritis and chronic pain in the body. As a result, sexual relations are limited or fully avoided due to extreme discomfort.
Impotence is also caused by several common diseases among elderly people such as diabetes mellitus, stroke or heart diseases. Such diseases also increase the risk of health.
Depression, dementia, surgeries such as mastectomy and prostatectomy may cause changes in body image and lead to loss of interest in sex. Several drugs also have a direct effect on the libido, reduced desire and cause impotence.
3. Psychological factors
Social pressures and psychological drawbacks can also limit intimacy in the life of the elderly. Most people usually end up alone when old due to many reasons such as separation or passing away of partner. As a result, they have no one to be intimate with.
Society often views the expression of sexuality by older people with derision. Any older elder individual that wants to be sexually active is viewed as selfish. Due to this many adults fear being seen as depraved or lecherous and hence, avoid verbalizing their sexual feelings.
Daily stresses such as concerns about children, illness, retirement, lifestyle changes may also cause sexual health and ageing problems. Added to this is the lack of privacy for the elderly when living in nursing or residential homes.
How to improve your sex life?
Although there are a number of issues related to sexual health and ageing, there are still a number of ways to make intimacy equally enjoyable for aged people.
Consult doctors and try to understand the difficulties faced by your spouse
Consult doctors and therapist if you suffer from any health problems that may hinder sexual relations. Certain therapists are trained to help with sexual problems. Women may make use of vaginal creams to increase lubrication while men can utilize pills to avoid ED.
Both the partner should talk to each other and try to understand the difficulties and changes being faced by each other. Take time to enjoy each other for an active and enjoyable sex life.
Enjoy each other's presence and be comfortable with each other
Upon reaching an accomplished life, aged people also have far fewer distractions such as work, no concerns of children or worries of getting pregnant, much more privacy and increased intimacy with a long-term partner. Therefore, they can enjoy each other's presence and be comfortable with each other.
Meet new people
In case you are single, meeting new people later in life, when you have your life sorted out, and you are sure of what want, is much easier.
Conclusion
There are numerous myths attached to elderly and their sexual health. Sexuality in older age is equally healthy as well as fun and satisfying as for the young. Maintaining sexuality needs to be encouraged in order to promote health and well-being of the elderly while professionals should encourage older people to discuss sexual issues openly.
Share this article on
Want to have a happier, healthier marriage?
If you feel disconnected or frustrated about the state of your marriage but want to avoid separation and/or divorce, the marriage.com course meant for married couples is an excellent resource to help you overcome the most challenging aspects of being married.
More On This Topic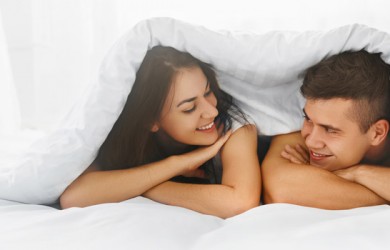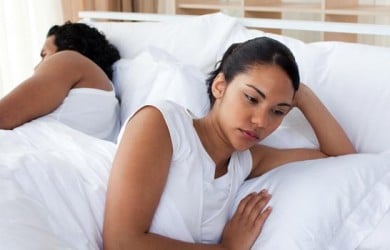 You May Also Like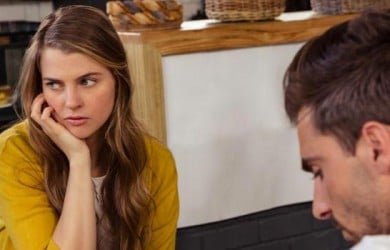 Popular Topics On Married Life