10 Ways to Have Quickie Sex
Quickie sex is a real-life saver. When you have a tight schedule and can't make time for a long elongated session, quickie sex can be satisfying.
It needs less time and gives you enough to connect with your partner and get pleasure out of it. It's better to have speedy sex than no sex at all. Ditching your sex life due to time constrain or a busy schedule can scar your marriage, so quickies are there to save it.
However, too much of anything can be harmful, which is why you should keep it fun, sexy, and passionate.
What is a quickie?
Quickie sex is a short sex encounter without much foreplay. Regular sex partners use the phrase when they don't have much time but wish to have sex.
A quickie is not always about penetration. Sometimes it's also about oral sex or masturbation. If you don't know how to do a quickie, read on.
4 Reasons why couples should have quickie sex
A quickie fix sex is unpredictable, and it has more to offer than you can imagine. For people who don't give quickie enough credit, here are some reasons that will convince you to do it once in a while.
1. Perfect for busy couples
It's impeccably tricky for working couples or married couples with children to take out enough time to have slow sex. However, making 5-10 minutes a day is possible.
You can get to it when your kid is taking a nap. Working partners can cross-check their schedules to make when possible. It can be exhilarating and refreshing.
The best part, when you have the time constraint, you want to enjoy all the action.
2. It spices up your sex life
Couples who have lived long together find all-nighters monotonous, and a quickie fix can spice things up in their sex routine. Because it takes less time, you can do it on the couch, in the bathroom, in the kitchen, or wherever you find space to do it.
The thought of having a quickie will make it steamier for you and bring something new to your sex routine.
3. It charges up the libido
Having no sex can make you experience a low sex drive but, it's nothing that getting a quickie can't fix.
It can charge up your libido and get your sex drive back on track. However, if you feel you are experiencing a lack of sex drive, consult a professional.
4. It improves your immunity
There is so much that a quickie brings to the table. It helps in the regular production of hormones and helps you sleep better. It also keeps your heart healthier, improves your immune system, and gives you glowing skin.
Watch this video to know how to have better sex:
5 Quickie sex positions to try
While it is fantastic to have quickie sex, it is confusing when you think about the best positions you can try or the places to have a quickie.
Here are some quick sex tips, positions, and examples of the best places to have a quickie to help you out.
1. Under the shower
Call your partner when you are taking a shower and initiate a quickie. You can mutually masturbate with each other or use the space to take things to the next level.
You can face your partner and raise your leg. Ask them to support you while you enjoy a quick steamy session.
2. Kitchen quickie sex
Nothing makes the art of the quickie sex more fun than having it in the kitchen. Interrupt your partner while working in the kitchen or steam them away from the family. A kitchen quickie sex will always be amazing.
You can use table-top position if you want to make it a complete sex encounter, or else you can have a hot oral session.
3. Morning quickie
Morning quickie sex is the best to kick start your day with a fresh mood. You don't have to worry about positions as you will still be in bed, and you can try all kinds of things you want, depending on your time limit.
It would be best if you could wake up your partner by going down on them.
4. The couch affair
Imagine having a quickie right in the middle of a match, a tv show, or a movie (on your couch)? It can be exhilarating.
The ideal positions for this quickie will be cow-girl or reverse-cowgirl if you are not going only for oral.
5. The bathroom sex
If you don't like to do a quickie, then bathroom sex is where you start. This is a must-try, especially when you are having or attending a party.
You can sext each other to get into that mood and steal 10 minutes in the bathroom. That quickie will be worth remembering.
10 Ways to make quickie sex
It's already disturbing that you don't have enough time for all-nighters, and not keeping your quickies creative will certainly not improve your mood.
So here are some ways that you can have quickie sex and make it worth remembering.
1. Build up the sex
It sure needs less time, but you can work on it before those 10-15 minutes start. Building sexual tension doesn't need much time, and it results in unforgettable experiences.
Tell your partner that you are thinking about it or send a sexy text. Let your partner know you are waiting for those few minutes of pleasure as much as they do.
2. Share sexy pictures
Right before an hour or so, share a sexy photo of yours and ask your partner to share theirs. The excitement of looking at the picture and the thought of meeting them for a quickie will get you aroused.
You won't be able to take your mind off your partner, and when you do meet them finally, it will be on fire.
3. Block a location
What makes a quickie perfect? That you don't have to put much work into it when it happens. So prepare beforehand; if you are not having a spontaneous quickie and have a scheduled time, you should plan the location.
It will save time and trouble thinking of a position instantly. If you know where you will have it, you can plan it in your head and execute it when the time arrives.
Make sure that it's a secluded spot and you maintain privacy. If anyone walks in on you, it could sour the experience.
4. Masturbate
To get more pleasure out of quickie sex, you should masturbate before doing it. It takes a while for your body to turn on, and it would be best to prepare and get your body warmed up.
Getting aroused before a quickie can escalate things and make it better than regular sex.
5. Your clothes should have an easy access
There is no time to take your clothes off slowly and romantically. Complicated clothes will make you run out of time. However, it would help if you could wear clothes that are easily accessible.
Instead of skinny jeans or shorts, try wearing a dress or skirt. It would provide easy access and also save time. Also, keeping your clothes on will make the encounter hotter than ever.
6. Apply lube
When everything goes down fast, there will not be enough time for you to prepare or get yourself wet. If you have not masturbated, it's better to use lube before getting to the main action.
It makes you feel comfortable and provides smooth friction, which makes your experience perfect. Make sure that you are not dry down there, as it can cause pain during friction.
7. Don't do it for orgasm
Remember, it's only a few minutes, and if you focus only on the results, you will miss out on the absolute pleasure that comes before it. Enjoy while it lasts, and make the most of it.
Please don't get hung up on orgasm. Instead, enjoy feeling your partner up and connecting with them. Stimulate each other's erogenous zones and have fun with them. Best orgasms are achieved when you are not focused on them.

8. Use a vibrator
There is too much pressure on happy ending when you are going for a complete quick sex session. Try introducing a vibrator in your quick sex sessions, and you can have a different experience every time.
The best ones are bullet vibrators as they are compact and handy in emergencies, and you can always use them to prepare for a quickie. You can also choose one that you are comfortable with as there are various vibrators to choose from.
9. Go commando
If you have planned a quickie session, it would be best if you didn't wear underpants. You can wear something that can be convenient without them. The thought of it will excite you, and you won't be able to keep your horses in control.
You can opt for crotchless panties as they are entirely quickie friendly and you don't have to pull them back up.
10. Roleplay it
You have to leave in a few minutes, which will make it more thrilling, and adding roleplay will be heavenly. There are many possibilities of excellent quickie sex, especially with roleplay.
Let your creative thoughts fly and do the magic. The fantasy factor will increase the erotic element in your session and make it spicier than ever.
Conclusion
Now that you have the answer to how to have quickie sex or you have read all the quickie tips, you know there is no point letting yourself starve for the pleasure for the sake of all-nighters when you can sex it up with a quickie.
Share this article on
Want to have a happier, healthier marriage?
If you feel disconnected or frustrated about the state of your marriage but want to avoid separation and/or divorce, the marriage.com course meant for married couples is an excellent resource to help you overcome the most challenging aspects of being married.
More On This Topic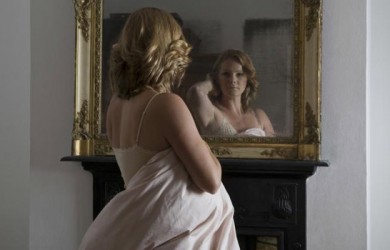 You May Also Like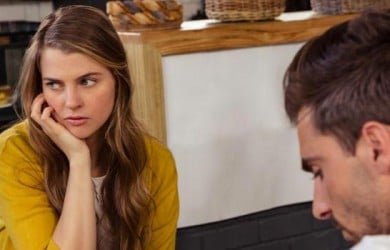 Popular Topics On Married Life