Tips to Heighten the Pleasure Derived from Intimate Sex
You can have sex with intimacy and you can have sex without intimacy. Is one necessarily better than the other? Intuitively most women would prefer the former, and the latter is certainly preferred by the "Wham, Bam, Thank You, Ma'am" crowd.
At a very primal level, humans crave intimacy, but life and circumstances sometimes prevent this from happening. Some people live almost all of their life without intimacy, but is this an optimal way to live one's life? Probably not, but let's not be too judgmental here; after all, some hermits are perfectly happy!
What exactly is intimacy?
Deepening the emotional bond we have with a partner is the core, the essence of what intimacy is. Since most of us do in fact crave intimacy, how do we increase intimacy with sex, our most intimate time? Intimacy requires both the physical and mental presence of a partner. Intimacy implies trust.
We expose our honest vulnerable selves when we are being truly intimate.
This is why we or our partners sometimes have problems being truly intimate. This being the case, how can we create intimacy during sex? What follows are some guidelines and tips so that you can enjoy one of life's most wonderful offerings.
Here are some ways to create or heighten intimacy
1. Atmosphere
You may want to create a physically more intimate environment. Turn down the lights or even consider replacing the lights in your home or apartment. Harsh overhead lights do not create an environment good for anything except perhaps doing your taxes or filling out forms.
Go with softer lighting; it is better for your eyes no matter what.
2. Temperature
Adjust the temperature to where you both are comfortable. Colder is probably better than warmer since you both will be generating a lot of heat under the blankets.
You may want to close the windows if street noise will interfere with your intimacy.
3. Music
Who are your favorite musicians? Even though it is a cliche (and both you and your partner may chuckle or laugh at the mere mention of these crooners) put on some Barry White or Frank Sinatra to set the tone for your tryst. Or if that is not to your taste, put on some music from the first concert you went to together, or music from someone you both like. This probably is not the time to blast AC-DC, but if you both like them, go for it!
4. Turn off all device
Phones, iPads, anything electronic which will interrupt in any way, shape or form.
This act in itself will make some people feel naked and vulnerable.
Better yet, do not even allow them into the bedroom.
5. Scented candles or little tea lights
Scented candles or little tea lights will help create an environment quite out of the ordinary. Remember though candles that are too scented are a turn off for some people.
6. What you wear–or don't wear–is important
Many people feel empowered by certain clothes they wear, and this can lead to feelings of intimacy. This does not necessarily mean wearing skimpy lingerie. Why do you think so many clothing manufacturers name specific styles things like "Boyfriend's Jacket" or "Boyfriend's Jeans"?
Wearing your boyfriend's jacket can give you a feeling of intimacy, and clothing companies cottoned on to that as a marketing tool.
7. Get a Thistle Burkett
Here is an intimacy-generating accent piece for home decor that Savannah Thistle-Burkett, a sex therapist in Los Angeles recommends. Thistle-Burkett states, "I always tell my clients to buy a Himalayan salt lamp which will bring a Zen-like feel to rooms while simultaneously purifying the air with negative ions." These look like giant salt crystals and are illuminated by an interior bulb. Well, if they help create an intimate atmosphere, go for it!
What proof is there that intimacy is a beneficial thing? Is there any science behind this?
Common sense tells most people that intimacy is inherently a positive force, yet many people go through life without real intimacy with anyone. The whole rationale for the hook-up culture is contradictory to the whole notion of intimacy. Are people who only engage in quick non-committal hookups missing out on something that couples who have intimacy with sex have. Well, yes they are.
Here is the answer to that question: According to one study, college-age straight women involved in emotionally intimate sexual relationships have more orgasms than their contemporaries who engage in hookups.
So yes, there is proof positive that intimacy is indeed a positive quality in a relationship, and there are other benefits that come out of this type of relationship.
Being able to open one's heart up to a partner is an incredibly intimate act. It draws the couple even closer. Being valued and accepted for who you are is the best foundation imaginable for a lifetime relationship. With this sort of trust, all sorts of new and interesting intimate experiences can be tried and added to one's sexual repertoire. Because of your deep emotional connection, you can expose your authentic self. You can tell your partner what you like and dislike sexually because your intimacy is at that level.
And another gift coming from sexual intimacy is better sex
Couples who achieve real intimacy can explore their sexual lives without guilt or shame. Because they have come to know each other and feel at one sexually, their attitudes and ideas about their sexuality come without guilt, and this means that they enjoy more satisfying sex. This has been studied and documented by university researchers.
Finally, there is no downside to sexual intimacy
When you have achieved sexual intimacy, your life becomes more whole. The trust you have built up with your partner can bring real joy to all areas of your lives together.
Share this article on
Want to have a happier, healthier marriage?
If you feel disconnected or frustrated about the state of your marriage but want to avoid separation and/or divorce, the marriage.com course meant for married couples is an excellent resource to help you overcome the most challenging aspects of being married.
More On This Topic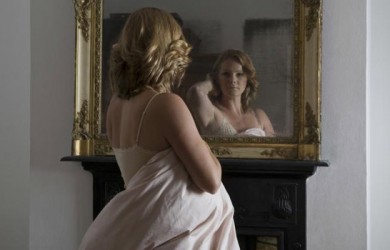 You May Also Like