10 Ways on How to Please a Woman in and out of Bed
Women are lovely but very mysterious creatures. No one can boldly claim to wholly understand our women. But, for some reason, there's always one thing that fits most women's basket on how to please a woman, both in and out of the bedroom.
And today, we will look at five things that men should master in their quest to make their women happy and excited about life.
Starting from within the enclosures of the bedroom, knowing how to please your woman sexually demands that you develop a perfect mix of sensitivity and understanding of what women really want.
How to please a woman in and out of bed- 10 ways
Although there's not always a one-fits-all basket of solutions on how to please women, the below unusual ideas on how to please your woman will help you in discovering your woman and making her satisfied and happy.
1. Oral pleasure
How to pleasure a woman? If she enjoys oral pleasure, you can orally please her. You can kiss her face, neck and hands. She may also enjoy receiving oral sex from you. Try touching her body gently when giving oral sex to ensure that she does not feel uncomfortable.
Related Reading: 

How Better Oral Health Leads to Better Relationships
2. Compassion
One way of how to please your woman is by showing compassion for her needs as that can greatly please a woman. If she is sad or depressed, it is your responsibility to make her feel better.
Related Reading: 

How to Practice Self Compassion for a Satisfying Relationship
3. Massages
Learn how to please a woman by giving her massages. Women find massages to be one of the most pleasurable things that they experience in life. The act of massaging her can help you to bond with her. It also relieves tension and improves circulation in her body.
4. Eye contact
Make eye contact with her and talk to her during the sex act. Communication is important in relationships, so it is important to make an effort during sex.
Related Reading: 

10 Powers of Eye Contact in a Relationship
5. Know her desires
To sexually please a woman, find out what she likes to do in bed. Knowing about her likes and dislikes can help you to give her a better sexual experience. You can know what she likes by
(1) asking her,
(2) paying attention to what she is doing, and
(3) learning her erogenous zones.
6. Get knowledge, educate yourself
Listen, don't be deceived- great lovers are not born but made.
Being able to know how to please a woman in bed is a skill just like any other skill you'll acquire in life. You must learn it. And it takes time, practice, and experience. If you expect great sex to happen effortlessly, you are lost.
You must educate yourself about women's sexuality, which includes areas such as sexual health, sex techniques, sex communication and more.
To start off your sex ed, find a few highly recommended books, magazines or ebooks and get reading. A good Kickstarter would be Big Bang By Nerve. It will introduce you to all things sex.
You can also read blogs and publications that teach more on the various topics around sex and get yourself well equipped and ready.
7. Learn to communicate
If you are looking to build a fantastic and satisfying sex life, you must learn to be honest and communicate openly with your woman.
You must make sure your woman understands both your sexual and general desires, and at the same time inquire about hers too.
Give feedback about her passions and appreciate your woman.
Be open and discuss sexual problems with your partner without fear. Most people usually run away from addressing sex issues, but it's the best thing to do with your partner. Talk!
In fact, the more you talk about it, the more you get to learn about your partner and enjoy great sex. Develop your sexual communication skills.
Related Reading: 

10 Effective Communication Skills in Relationships for Healthy Marriages
8. Create time for it
Although random is good, you also need to connect with your partner. Create time and enjoy connecting with your partner sexually. Build up the anticipation and let it last when it's time for the real intercourse.
It's not possible to be in a hurry and enjoy quality, long lasting sex. Not unless you want all your sex sessions to be quickies, a terrible idea.
The best thing about creating enough time for sex with your partner is that you get enough time to learn your partner, right from foreplay to post intercourse. Having enough time for sex allows you to learn certain things about your woman without even having to ask. And the same goes for the woman.
Creating time also assures your woman that you are interested in connecting with her and not use her for your selfish relief.
9. Don't be too predictable
Get some creativity in the bedroom.
Predictability is a killer in many relationships. Your partner should not be able to guess all of your bedroom moves, day in day out.
Spice up your sex life with some creativity. Bring in some toys if both of you are comfortable with it. Watch some explicit movies together and take on role plays.
Try out some new sex positions that you've only been fantasizing about. You can also bring sex to new places like in the kitchen, bathroom, on the couch, etc.
The journey on how to please a woman is endless. You can bend the rules the way you like with your partner and explore both of your creativity.
10. Appreciate that body because carrying the female body is tough
Listen, if this is something you've neglected for so long, it's time you came back to your senses for once. The pressure that women have about keeping the perfect body is just too much. Appreciate your woman for that cute body even when you think it isn't.
From flat stomachs to perky boobs and shapely butts, the expectations on women play a significant role in how they enjoy sex with their partners. If for whatever reason they think you don't appreciate their body, that's how their confidence and satisfaction is gone through the roof.
Try to at least add a few compliments during her most vulnerable moments like when you are trailing her thighs down to the toe, or when you are taking her clothes off.
If you both play oral sex, then tell her she smells terrific down there.
When it comes to pleasing a woman in bed, there are many things that men can do. However, some of the most effective ways to please a woman are by giving her what she desires and making her feel loved:
Takeaway
The list of what pleases a woman could be endless given the nature of women but these effective hacks on how to please a woman really go along way in rekindling your sex sessions. Don't be afraid to scale the heights of imagination.
Share this article on
Want to have a happier, healthier marriage?
If you feel disconnected or frustrated about the state of your marriage but want to avoid separation and/or divorce, the marriage.com course meant for married couples is an excellent resource to help you overcome the most challenging aspects of being married.
More On This Topic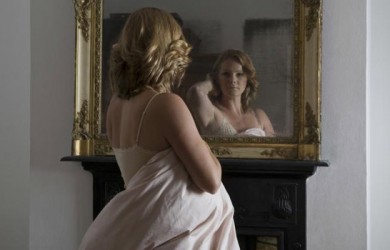 You May Also Like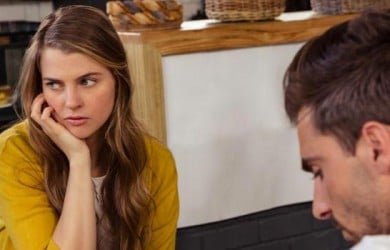 Popular Topics On Married Life