Things You Can Do to Survive Menopause and Enjoy High Sex Drive
Every adult has at least heard of menopause. But, do they know the relationship between menopause and sex drive?
Even if a lot of people don't know what it really means, most adults know that it happens to women when they age.
What most people don't know is what exactly happens during menopause and for good reason. Physical symptoms of menopause are different for each person.
It's so different that Body Logic lists 34 known symptoms of Menopause.
It includes loss of libido, vaginal dryness, mood swings, UTI, bloating, headaches, digestive problems, muscle tension, osteoporosis, anxiety, depression, and breast pain. Menopause and Sex drive are closely related.
Menopause and sex drive
The above partial list of symptoms could ruin any intimate mood you and your partner have been going. It's not uncommon for some men to be sexual predators err… active well into their 60's. Women suffering from more than one of the symptoms above will lose their sex drive after menopause.
A woman's sex drive during menopause depends largely on the severity of her symptoms.
Hormonal imbalances can affect even her emotional and mental state and lower her libido. Symptoms such as mood swings, anxiety, and depression will reduce any intimate mood down to zero.
If their male partners are still sexually active, it's going to strain their relationship. The man will either find other partners or frustrate himself, neither is good for the couple.
If a woman is suffering from symptoms such as vaginal dryness, physical pains (including headaches), then it's still possible for her to have sex. Artificial lubrication can get over the pain of vaginal penetration, and the benefits of sex itself may even help relieve the other symptoms.
How to increase sex drive after menopause
If symptoms are manageable, then a couple should do their best to rebuild their intimate relationship that may have gone cold during menopause.
This is assuming that the man still cares about making love to his wife. A lot of men who have been married for a long time also lose their own libido. If that's the case then there isn't any problem.
However, if the man is looking for some hot love from his wife (and not getting any) while doing his best to remain loyal to her, then somethings gotta give.
The couple can do their best to liven up their sex life by increasing their overall health. After all, if they are menopausal age, healthy living is a good idea. They are at an age where the risk of contracting something fatal increase exponentially each year.
Eat superfoods
There's a list of natural foods (called superfoods) that is great to increase sex drive and overall health. They are one of the best menopausal sex drive natural remedies. Not only will they help with menopause and sex drive, but most of them are also easy on the palate.
Papaya
Manages Blood Pressure

Antibacterial

Promotes youthful glowing skin

Better Digestion
Spinach
Protects the eyes from deterioration

Strengthens bones

High in Omega-3

Boosts immune system
Seaweed
Regulates Hormones

Regulates digestion

Regulates Blood pressure

Antioxidant
Walnuts
Antioxidant

Regulates Blood pressure

High in Vitamin E, Iron, and Zinc
Garlic
Antioxidant

Antibacterial

Antiviral

Prevents hair loss
Peppers
Reduce intestinal gas

Stimulate fat and cholesterol breakdown

Regulates blood flow

Antioxidant
Fish Oil
High in Omega-3

Lean Proteins

Increase cardiovascular health

Antioxidant
Ginger
Analgesic (pain reliever)

Antioxidant

Regulates menstrual pain and blood loss
Pineapple
Boosts the immune system

Lowers cholesterol

Reduce free radicals

Anti-inflammatory
Parsley
Breaks down bad cholesterol

Increase immune functions

Reduce free radicals

Regulates menstruation

Promote urinary health
Extra Virgin Olive Oil
Reduce bad Cholesterol

Manage Sugar levels

Anti-inflammatory

Reduce the risk of cancer
Grapefruit
Prevents Cancer

Protects against Alzheimer's

Detoxifies the Liver

Lowers Cholesterol levels
Oatmeal
Manages blood pressure

Antioxidant

Prevents hardened arteries

Manages sugar levels
Avocado
Increase healthy blood flow

Lowers blood pressure

Reduce bad cholesterol levels
Almond Milk
Protects eyesight

Prevents bone deterioration

Regulates sugar levels

Regulates blood pressure

High in health proteins
Cilantro
Antioxidant

Reduce Bad Cholesterol

Lowers blood sugar

Reduce Anxiety

Muscle relaxant

Treats insomnia
Brussel Sprouts
Detoxification

Antioxidant

Anti-inflammatory

Lowers Cholesterol
Yogurt
Stabilizes Blood sugar

Promotes digestive health

Reduce Vaginal bacteria

Boosts Immune System
Kiwi
Detoxifies

Manage Blood Pressure

Strong Antioxidant
Green Tea
Increase cognitive functions

Burns Fat

Reduce Risk of Cancer

Reduce Risk of Heart Disease

Reduce Risk of Parkinson's

Reduce Risk of Alzheimer's
… wow!
Honey
Helps with Digestion

Boosts immune system

Antibacterial

Anti-viral

Alternative to Sugar
Sweet Potato
Antioxidant

Anti-inflammatory

Regulates Blood Sugar

Antifungal
Turmeric
Antiviral

AntiInflammatory

Analgesic

Antioxidant
There are plenty more such as ginseng, ginger, and watermelon.
Lots of water is great too. Going online to research natural superfoods can help with your overall health and sex drive.
Do cardio
At menopausal age, consult a physician first on the safe amount of physical exercise needed for cardio. It depends on your current medical condition and a few other factors.
Doing something physical strenuous at an advanced age poses some health risks.
Postmenopause sex drive is understandably lower than when you were in your 20's. Don't even think about going back to that time, it's just not possible.
Your goal is to prevent your sex drive from being zero because of menopause. If you gain an extra 10-15 years of life because of the lifestyle change, then consider that an added bonus.
Relationships, menopause, and sex drive are all directly tied to overall health.
All of them are also tied to an individual's lifespan and happiness.
Relationships, menopause and sex drive
Menopause in marriage is one of the reminders that we are in the closing stages in our journey through life.
Scientifically speaking, menopause means the woman is no longer physically capable of fulfilling their biological purpose of bearing a child. Hormones play a part, but the anxiety and depression associated with menopause run around this notion.
Nobody wants to die, but it's even worse to spend the precious sunset years doing nothing.
Spending time with your long-time partner, intimate time included, is a good way to spend the rest of your days. Do the things you've always wanted to do when you were young, but wasn't able to for one reason or another.
It's not the end of the world, at least not for menopausal women and their partners. It's never too late to live healthily and be happy about it. It can save your relationship and your life.
Share this article on
Want to have a happier, healthier marriage?
If you feel disconnected or frustrated about the state of your marriage but want to avoid separation and/or divorce, the marriage.com course meant for married couples is an excellent resource to help you overcome the most challenging aspects of being married.
More On This Topic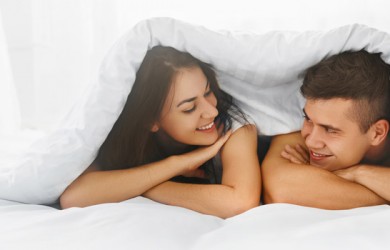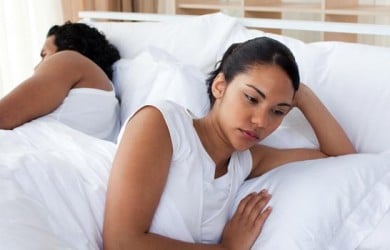 You May Also Like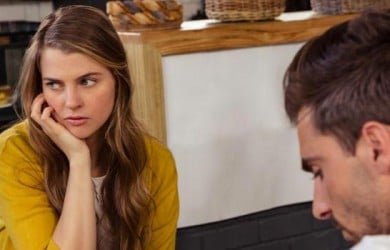 Popular Topics On Married Life