Key Insights into How Often Do Men Think About Sex
There's a common myth that says men think about sex every seven seconds, but how far from the truth is this actually?
In recent years there have been more and more studies about the frequency of sexual thoughts that both men and women have during their day-to-day lives. Besides thinking about sex, a survey showed that men also think equally about food and sleep.
There seems to be a wide array of factors that influence the sexual drive of a man. The male physiology and neurochemistry is wired in a different way than that of a female is. Some sexual yearnings are determined by the individual's DNA, testosterone levels, and of course external social and cultural determinants.
Terri Fisher, a researcher from Ohio University, did a survey on 283 college students, in an attempt to find out how many often do men think about sex on a daily basis.
She found at the end of the research that men think on an average about sex nineteen times a day, while women think about it only ten. The top respondent in the study thought about sex for three hundred and eighty-eight times just in one single day.
The body craves it
Unlike women, who have a more mental and emotional perspective and attitude when approaching sex, a man's desire is automatically prompted by his own body because of the massive amount of testosterone that is produced by it and coursing through his blood vessels.
Young men have instantaneous erections and generally think more about sex because of the high amount of testosterone produced by their bodies.
A low level of testosterone automatically means a low libido.
The male libido is contained in two specific areas of the brain, which are called the cerebral cortex and the limbic system. The neural impulses that cause erection in a man's body are present in the cerebral cortex, while the motivation and sexual drive are found in the limbic.
Testosterone is the hormone that is responsible for the development of male sexual organs while the fetus is in its developing stages, body hair growth, muscle development, and sperm production.
Men often think about their purpose in life, but nature put copulating as the predominant characteristic in the top of the list.
It pumps the ego
A man's body is a machine that wants to always roll at full throttle. That answers why men often think about sex.
Thinking of sex drives hormonal impulses and aggression, pushing men towards their goals and aspirations.
This might also be an evolutionary feat because thinking often about sex releases more testosterone, which in turn means more energy to fulfill tasks.
When a man meets a woman and finds her as a potential partner, different fantasies start to spring up in his mind in the body's attempt to deliver more testosterone in order to keep the individual sharper, both physically and mentally.
Society
Although we've mentioned that testosterone elevation caused by sexual fantasies in the psyche can be regarded as an evolutionary feat, we also have to take into account the social circumstances in which a man is thrust during the span of his lifetime.
Achieving social status by forming a family, having children, and thus fulfilling one of the rules that society has imposed on him more or less is also a part of his sexual drive. Because we live in a predominantly monogamous society, choosing a lifetime partner has to be a once in a lifetime choice.
For a man, to choose a partner who is both physically and emotionally compatible with him is tricky, and this leaves room for unsatisfied needs, which is in turn compensated by fabricating fantasies.
Sex is everywhere
Visual stimuli which are sex-related is present everywhere in modern society.
Advertisements are heavily infused with sexual imagery and connotations for increased marketing quotas. Modern advertising is overwhelmed with sexuality, and this plays a big part in the erotic fantasies that fly through men's minds. Being more susceptible to ads automatically means more profit for the companies that advertise their products with sexual imagery.
Although it seems that men don't always think about sex as often as it is said they do, they do think about it considerably more than women. It's not that frequent as you might think, but it all depends on the individual and the circumstance.
Share this article on
Want to have a happier, healthier marriage?
If you feel disconnected or frustrated about the state of your marriage but want to avoid separation and/or divorce, the marriage.com course meant for married couples is an excellent resource to help you overcome the most challenging aspects of being married.
More On This Topic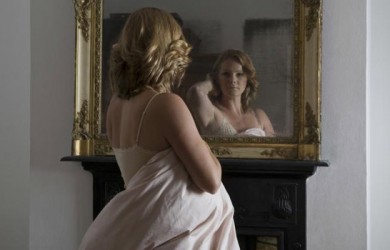 You May Also Like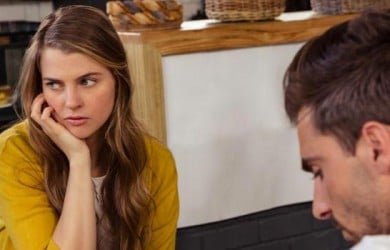 Popular Topics On Married Life