Marriage Night Jitters: 9 Ways to Stay Cool, Calm and Collected
Ahh, the big day is looming, and with that comes the marriage night. Even if you are already intimately involved with your partner, there is likely to be some anxiety about the wedding night.
You see, it's not just the intimate aspect that gets everybody in a flutter, it's the expectations that are based on illusion. If it doesn't live up to expectations, be reassured that whatever happens, it will never ruin your wedding night memories (even if you think they would). Because regardless of what happens – it's going to be special anyway.
But if you are still concerned, you can breathe a sigh of relief because we've compiled a list of ways that you can calm down those jitters and enjoy this once in a lifetime moment:
1. Remember your commitment
Your marriage night might be the first of many married nights together, but it's likely not the first time you have ever met your Husband or Wife. You have already committed to living the rest of your life together, and so whatever happens on the night you will both have the love, respect, and grace for each other to give each other a pass and learn or grow together from that experience.
2. Disasters create wonderful memories
Of course, we want our marriage night to be perfect, but sometimes, even with the best-laid plans, things can go wrong. While problems and mishaps might not be what you wanted, you can be sure that you'll reflect back in years to come with fond memories, and you'll probably laugh about it with your spouse.
3. Keep it real
Our expectations of everything often exceed reality. Let's face it; we don't expect a disaster do we? We don't expect to forget something, or to fall asleep in exhaustion on our wedding night either? When we think about something that we look forward to, we never include things that can go wrong in our expectations, which can put a lot of pressure on attaining the unattainable.
So instead of aiming for perfection, take a light-hearted approach, go with the flow, and remember that no matter what happens, your night will be memorable and unique to you and your spouse. Anything that does, or does not occur, for better, or worse will be perfectly imperfect because your special night is still going to be a beautiful memory that you have created with your new spouse.
4. Prepare mentally
Spend some time reading stories about other people's wedding night experiences, and you'll laugh along at their mishaps, fall in love with the couple's story, and attain tips galore. Whether it 's remembering to make sure there is food in the room for the evening, what to wear, or how to add some magic to the moment. Learning other people's stories will help you to enjoy the moment, take the rough with the smooth and will take those jitters away in no time at all, leaving you free to enjoy the moment. Which leads us nicely onto the next point.
5. Enjoy the moment!
You are never going to forget your wedding night; it's a one-time momentous occasion. So take the time to really enjoy it. Be all in emotionally, mentally and physically so that there is no time to worry about what you say or do (to the person who loves you so much that they want to spend the rest of their life with you). Your special night is not the time for engaging in self-awareness, it's the time for being present and mindful of the experience you are having.
6. Make a loose plan
It's important to create a loose idea of what you might need and do on your marriage night – but not an entirely committed second by the second itinerary. Consider planning together what you will do first when you arrive in the room, plan what you will wear, and eat, some entertainment, the ambiance, and protection, so that at least you can get the evening started without any concerns. Once you've got into the swing of things, you can go with the flow a bit more efficiently, and if things become awkward, you can revert to the plan. Simple!
7. Communicate
You may as well start as you mean to go on. Excellent communication is one of the cornerstones of a happy marriage. So it makes sense to work on that communication with each other before the D-night. Spend an evening discussing the special night, and what each of you expects, or would like to experience. Make sure that both of you are not going to hold each other to expectations and that you are on the same page. It will reduce those jitters in a flash.
8. Remember you are normal
Most people have anxiety about their wedding night; you are not alone. The majority of couples will be overwhelmed with the commitment they've just made, unsure and under pressure to make their night memorable. And it might be the first time they plan to be intimate with each other too. Whatever the issue, you are not alone. Many, many couples have walked the same path as you on their wedding night. Remembering this will help you to find your way back to reality so that you can thoroughly enjoy your night.
9. Be loving and patient
Remember to be loving and patient with each other. Your marriage isn't just the sum of your wedding night; it's the rest of your life together. You've got the rest of your life to enjoy whatever experience you might have missed out on! So if something doesn't go right, or if your partner didn't live up to your expectations somehow. Just practice love and patience towards them and yourself. Afterall there's always tomorrow.
Share this article on
Want to have a happier, healthier marriage?
If you feel disconnected or frustrated about the state of your marriage but want to avoid separation and/or divorce, the marriage.com course meant for married couples is an excellent resource to help you overcome the most challenging aspects of being married.
More On This Topic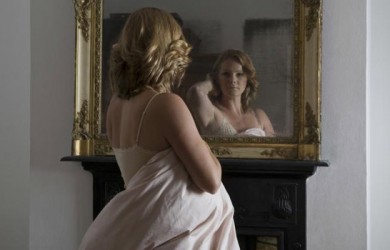 You May Also Like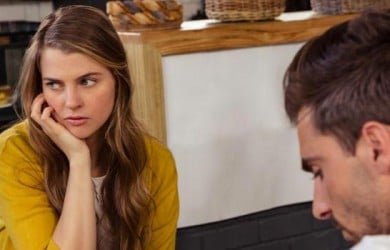 Popular Topics On Married Life