9 Male Orgasm Tips to Rock His World
No matter how great your sex life is, there is always room for improvement. Besides, who doesn't want better sex?
Sex is beneficial in so many ways. Not only does it release stress and make partners feel closer to one another, but it also feels great! That's why we're looking at some of the best sex tips for men and their partners to have the best sex ever.
The male orgasm is hardly elusive, but that doesn't mean it shouldn't be spoiled every once in a while!
Here are 9 male orgasm tips to rock his world
1. Have fun
"In my experience, it isn't technique or how far back you can bend that makes sex exciting. It's enthusiasm! What gives me the best orgasm is knowing my partner is having fun." -Danny, 45
Enthusiasm is everything when it comes to having satisfying sex. One of the best male orgasm tips is to be genuinely enthusiastic about the hot action between the sheets.
Being with a partner who makes it a point to actively participate in sexual activity, who seeks it out, and who expresses their satisfaction by it can have a huge impact on how satisfactory the experience is for the man.
2. Build to it
"Guys like foreplay, too! I love the buildup of teasing and kissing and grinding that happens before the big finale is practically the best part. Practically." -Jahir, 22
As Jahir says – foreplay isn't just for women! Men enjoy the satisfying buildup of sexual teasing, as well. Not only has it been shown to heighten emotional intimacy with a partner, but it also makes sex feel more pleasurable for both parties involved.
3. Dirty talk
"My wife and I never used to dirty talk. Then one night we tried it and she was so amazing at it. I must have sounded like an idiot, but she was hot. The stories and roleplay she comes up with never fail to give me the strongest orgasm ever." -William, 30
One of the best male orgasm tips doesn't come from any particular technique. It comes from dirty talk.
Dirty talk is stimulating for men to hear, but it also paints an alluring mental picture. Practice playing out sexy scenarios like the husband and the naughty babysitter, executive and the secretary, or the masseuse and client.
4. Don't ignore the testicles
"My spouse loves my balls. Sounds arrogant, but it's true. She loves to lick them, pull them, roll them. I didn't know how awesome all that felt until I met her." -Samuel, 37
The next time you're looking for an out of this world orgasm, don't be afraid to look a little further south than you're used to. So long as the area is handled with care, many men love having their testicles played with, massaged, and licked.
5. Play porno
"My girlfriend doesn't like watching porn, but we have other ways of making things exciting. I don't want porn for her, and she becomes a personal porn star for me. She strips and we make our own collection of personal movies if you know what I mean. Trust me, it's better than any porn I've ever seen." -Lincoln, 19
There are many things you can do to up the ante in the bedroom. You and your spouse can watch a dirty movie together, read erotica aloud, talk about your fantasies, strip, or as Lincoln said – make your own dirty movie!
6. Have a sexy chat
"My partner goes away on business a lot. We use online chats for dirty talk. Sometimes we'll pretend we're strangers hooking up online or we'll have phone sex." -Alex, 24
Verbal stimulation has been a fan-favorite of men for a long time. If you want to have one of the best male orgasms of your life, have your partner engage in a little bit of dirty talk. Your orgasm will thank you.
7. Play with sex toys
"My partner and I use toys regularly. They aren't just for girls! I love running a vibrator along my shaft or we'll use a vibrating ring in missionary. It feels amazing for both of us." -Mackenzie, 26
There are no reasons to be afraid of sex toys for men. Try such toys as:
A penis ring

Vagina stroker

Breaststroker

Prostate Massager

Shared vibrator
Solo sex toys or ones shared with a partner can make for a wild male orgasm.
8. Learn the art of edging
"I met this girl one time who got me really obsessed with edging. Getting to the brink and then holding back helps me last longer in bed. Plus, when I do orgasm it's like an explosion. Definitely, recommend to anyone." – Paul, 23
Edging involves learning about your 'point of no return'. Stimulate yourself or have your partner bring you to the cusp or orgasm and then stop all activity.
Once you've settled down, start up again until you're close and then stop again. When done right, edging can help prevent issues with premature ejaculation.
Having a male orgasm after edging for some time can result in a more powerful and satisfying climax.
9. Don't be afraid of the prostate
"Just get over yourself and try it. Trust me on this one. You'll be hooked." -Liam, 23
Many men are squeamish about being anally stimulated during sex, but with a little preparation, there's nothing to be afraid of.
The prostate gland is located 3-4 inches inside the anal canal. During sex, it fills with fluid that is released during orgasm.
When stimulated during sex-play, the prostate can act much like the G-spot on women. Use lubrication on fingers or prostate-based toys for the ultimate stimulation.
Don't let your man settle for a run of the mill male orgasm. From the statements made above, we can see that what men really want is for their partners to be confident, to use dirty talk, and not to be afraid of going outside the box with toys and touching. By doing so, you'll make his next climax one to remember.
Share this article on
Want to have a happier, healthier marriage?
If you feel disconnected or frustrated about the state of your marriage but want to avoid separation and/or divorce, the marriage.com course meant for married couples is an excellent resource to help you overcome the most challenging aspects of being married.
More On This Topic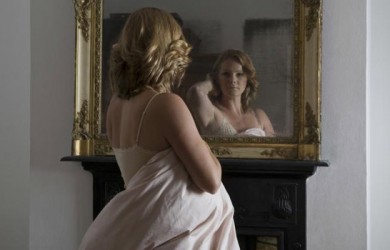 You May Also Like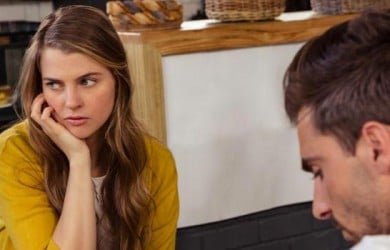 Popular Topics On Married Life