If You or Someone You Love Might Be an Asexual?
Asexuality is a sexual identity where a person has no interest in sex. It is not to be confused with someone who practices celibacy (say, for religious reasons) or someone who is not sexually active (due to illness, circumstances, religious reasons or a deliberate choice). Asexuals are not sexually attracted to any other gender, although they can have friendships and even relationships. These just don't include a sexual component. Asexuals exist in all levels of society, rich to poor, educated and uneducated. They represent 1% of the worldwide population. They do not wear any specific clothing style that might make them easy to identify; in fact, they have been referred to as an "invisible orientation."
Asexual symptoms
What asexuality is:
Like all sexual identities, the notion of asexuality exists on a spectrum. Most asexuals, also known as "aces", are on one end of that spectrum, where they have zero sex drive towards any gender. Their sexual urge does not exist. They have no interest in physical touch, no desire to cuddle, hug or kiss. There are some asexuals, however, that have enough of a sexual urge that masturbation suffices for them, but they do not have any desire to engage sexually with others.
Contrary to what one might think, asexuals do crave for close human relationships.
Many are open to romantic relationships where kissing or cuddling is acceptable. For every asexual that identifies as being repulsed or indifferent towards sex, there are others that date and even have active sexual lives, but more for the pleasure of their partner than themselves.
Usually, if asexuals are being physical with a partner, they will not want to go beyond kissing or cuddling. Anything else seems distasteful to them.
Usually, if their date wears something really hot and sexy, it doesn't affect them at all.
They care more about their date's personality and not about their body.
Sexy movies have no arousal effect on them.
If you are wondering if you could be asexual, here are some questions that might help you gain some clarity:
Are you generally not interested in sex with any person? (Not just due to

boredom with your partner but in general)

Is your interest in sex more scientific than emotional?

Do you feel left out or confused when others discuss sex? Like you don't understand what all the fuss and drama is about?

If you had sex, did you think it was dull or boring, and not the amazing experience other people made it out to be?

Have you ever felt you had to feign

sexual interest

?

Have you ever felt like something was wrong with you because you don't experience sexual feelings like those around you?

Have you ever gone out with someone or had sex because you wanted to experience what everyone else was talking about, but not because it felt like a natural thing to do?

Are you never attracted sexually to any other gender?

Do you feel no need to make sex a part of your life?

Do you have no desire to introduce sexual activities into your relationships?
What asexuality is not:
Asexuality is not the same is voluntary abstinence.

Asexuality is not voluntary celibacy.

Asexuality is not a

mental health disorder

Asexuality is not a deliberate choice

Asexuality is not a hormone imbalance.

Asexuality is not a fear of sex or relationships.
Some common myths about asexuality:
They just haven't met the right person yet

They are ugly and can't find a sexual partner

It can't be real; it goes against evolution

You never see attractive people who self-identify as asexual

It's not asexuality. It's a low sex drive

If you just gave asexuals hormones, their sex drive would be normal

Asexuality is a mental illness

Asexuality is a millennial phenomenon; it didn't exist until the idea started circulating on the internet.

Asexuals are just repressing their sexual urges

Asexuality can be cured

Asexuals experience sexual anxiety
Asexuals are not homosexuals. Just as they have no sexual desire towards the opposite sex, they have no sexual desire towards their own sex.
Asexuals and dating
Asexuals, like other people, do love relationships. The big difference for asexuals, however, is there is no sexual element in their love relationships.
They are capable of feeling love. It is just love with no erotic element to it.
To this end, asexual relationships work best between two asexual people. There are dating platforms to facilitate this, such as Asexualitic and asexualcupid.com.
What is it like to date for an asexual?
Well, it is not that different from dating when one is sexual, except that they don't engage in sexual relations, nor anything more than a bit of kissing (if that). They feel nothing when touching the other person, when their partner is nude, or when touching the erogenous areas of their partner. There's no erection for the male, no vaginal lubrication for the female. They still can have the drama, the questions, the conflicts and, on the positive side, the connection, the bond and the shared happiness that non-asexuals experience in their relationships.
If you are interested in reading more about asexuality, please visit the AVEN website.
Share this article on
Want to have a happier, healthier marriage?
If you feel disconnected or frustrated about the state of your marriage but want to avoid separation and/or divorce, the marriage.com course meant for married couples is an excellent resource to help you overcome the most challenging aspects of being married.
More On This Topic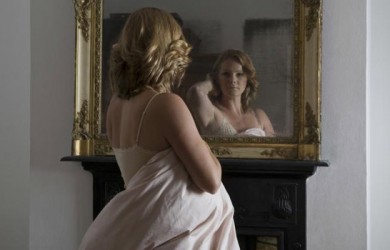 You May Also Like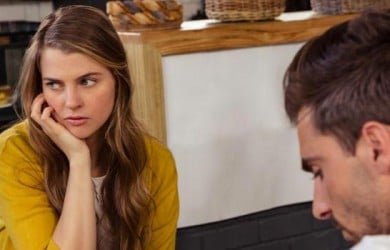 Popular Topics On Married Life