Long Distance Sex Toys for Couples to Make Love from a Distance
Modern technology can virtually simulate almost everything. We can make money, pay taxes, and fall in love online in this day and age. One thing technology is not yet able to do is to transfer physical stimuli direct to our touch organs.
Couples in long distance relationship miss this physical intimacy the most. With real-time high-resolution two-way video communication widely available at minimum costs, consumer expectations now demand that technology goes further in connecting them with their loved ones.
If intimate couples can feel and touch each other miles away, what would they do with such technology? Sex, of course. Let's not kid ourselves, we are all adults here. But until that day comes, we have to find stop-gap measures to keep the fire going.
Long distance sex toys
Sexual desire is a natural state of mind. It is, at least for most people, as natural as thirst and hunger. Infidelity is a choice. It doesn't mean that because it's natural to want sex, feel aroused from different partners and stimuli, and physically need it, it doesn't change the fact that actually choosing to do it with someone other than your committed partner is a conscious act.
Custom long distance sex toys can help people temporarily get over the craving while remaining loyal to their partner.
Doing it together with your partner on video is even more intimate and satisfying.
There are websites out there that build silicone pocket pussy and dildos modeled after your real thing. It's going to be a funny, entertaining, and intimate activity for couples to create clones of their privates and ship it to each other for mutual benefit and fun.
It is one of the best long distance sex toys in the market that can improve your relationship while technically abstaining from real sex.
Related Reading: 20 Long-Distance Relationship Advice for Couples 
Custom silicone dolls
If the couple has money to spare, you can actually clone your entire body in silicone and have your custom made substitute sent to your lover as the crowning glory of your long distance sex toys collection. High-quality custom silicone sex dolls are lifelike, (or so they say) and some even have voice features.
An entire cloned silicone substitute is expensive, high-maintenance, and weird. But long distance relationship sex toys are not there for a weird fetish. Well ok, maybe it is a sort of a weird fetish, but the important part is fidelity and intimacy with your partner.
A silicone version of your partner may never come close to the real thing, but it won't have the guilty feeling of having sex with a total stranger.
If you decide to have sex with someone who is not a stranger, that might cause even more problems in the long run.
Taking videos of your escapades with your partner substitute can also improve your intimacy with your real partner. Showing them that it doesn't matter how weird and perverted things get, they are only thinking about one person as their sexual partner. It is sweet, in a deviant kind of way.
Sex toys for long distance relationships
If you want to keep things simple, ordinary dildos and strokers can do the trick, but if you want to keep it hands-free, so you can type or do other things with your hands while "interacting" with your lover online, then automatic strokers and fuck machines can do wonders.
Using sex toys for long distance couples is a form of stress, like real sex it is a private matter between you and your lover, and there's no need to post what you did on Facebook. If you're on a budget, vibrators are small, cheap, and just as effective.
If budget is not the issue, but full body silicone sex doll clones are too much for you, virtual reality sex toys are also available. However, it won't feature your lover unless one or both of you are porn stars.
Using sex toys to relieve the pain of long distance relationships is not entirely an unexplored space. Chances are it is more common than we are led to believe, people just don't talk about because they don't have to.
There is no shame in relieving yourself from the pain of long-distance relationships using inanimate sex toys. Just be sure to lubricate and clean them properly. Research the web on how to properly care for your sex toys to make them last and stay hygienic.
Related Reading: 9 Fun Long Distance Relationship Activities to Do with Your Partner 
Satisfaction from sex toys
Are sex toys as satisfying as a real person? There are reviews that claim that they are even better, but that person is most likely comparing it with bad experiences they had over the years. We all had those disappointing moments that we wish we should have just stayed at home and slept.
If compared to a person you love enough that you are willing to have LDR and wait, then it's not likely.
Long distance sex toys are just a cheap fill, like instant ramen, it's designed to prevent you from making mistakes that you will regret for the rest of your life.
Abstinence is a painful exercise (or rather lack of it). Infidelity is even more painful. The clean-up required to fix infidelity is hundreds to thousands of times harder than cleaning a silicone long-distance sex toy. Every relationship and commitment have sacrifices and LDR's are naturally asking more than just the usual amount of effort.
Long distance sex toys, especially ones played in conjunction with a video call with your partner can help lessen the pain. There are times when doing it virtually with long distance sex toys is enough to satisfy the emotional and physical needs of a person, but it will never replace the warmth and comfort that results from bonding with the real thing.
However, choices are limited. End the relationship and start with someone new, abstinence, or infidelity. All of the above are guaranteed to be harder or will end the relationship. Long Distance sex toys and playing with them with your partner will not make you whole, but it will prevent both of you from falling apart.
Related Reading: Managing a Long Distance Relationship 
Share this article on
Want to have a happier, healthier marriage?
If you feel disconnected or frustrated about the state of your marriage but want to avoid separation and/or divorce, the marriage.com course meant for married couples is an excellent resource to help you overcome the most challenging aspects of being married.
More On This Topic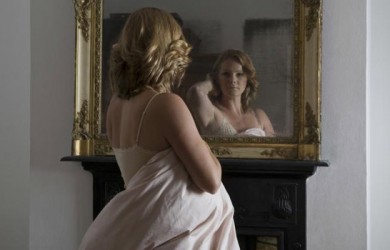 You May Also Like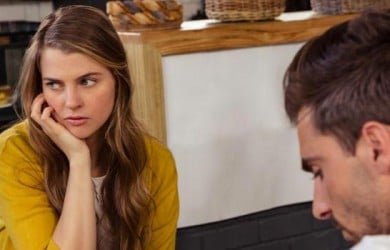 Popular Topics On Married Life