Lack of Intimacy Resulting to Relationship Problems – How to Fix Your Marriage
You fall in love and get married not just because of attraction but also because of that connection that makes your marriage strong.
Though, in reality, not all people will find it easy to connect even with their partners.
It's not because they are insincere or not serious in their union. Rather, they may just have a problem achieving real intimacy.
We can't blame them, some people are being taken aback by intimacy blockers which makes it hard for them to compromise, connect and eventually lead to relationship problems in their marriage.
How do we overcome these intimacy blockers? How do we fix intimacy problems in marriage?
Are you being held back by these 3 intimacy-blockers?
What are intimacy issues?
Who has them and where does it come from? Some people have trouble with intimacy because of how they see their parents or the people around them before, it can also be because of past experiences that these people suffer from intimacy blockers.
It prevents them to feel the urge to connect or they have this fear of being close to another person even if it's their spouse. Before we can understand how to help a man with intimacy issues or a woman who suffers from intimacy blockers, we must first be familiar with the 3 main intimacy blockers.
I don't deserve love – I am unworthy
As they say, you must first learn to accept and love yourself before you can give your whole heart and love.
Some marriage intimacy problems start here, no matter how your partner loves you, if you feel that you are unworthy of love then you'll block any form of true intimacy with your spouse.
While intimacy in a new relationship can be easy, it's the real connection between the different types of intimacy that will build your marriage stronger.
What causes intimacy issues such as this one may stem back from childhood or past relationships.
I feel lost – am I really happy?
Being your own person while growing in the marriage or relationship is ideal however if your relationship problems is because of you feeling lost in the relationship, then this can cause you to try and block any form of intimacy.
Intimacy problems in your marriage may be because a person is feeling lost in the relationship itself.
If you are in a relationship and you feel that this isn't the life that you like but your relationship is leading you here.
Do you feel like you're tired of sacrificing everything you want but you're not getting where you want to be? It's when you feel lost and you don't know yourself anymore, the usual reaction that we would have is to block intimacy with our partners and this ultimately leads to intimacy issues in marriage.
I'm scared of losing the people I love
It's so hard to get over intimacy issues when you feel scared all the time.
This may be one of the most challenging relationship problems caused by intimacy blockers. The fear of losing the person you love may cause you to have a lack of intimacy in a relationship or even intimacy issues in marriage.
The fear of abandonment may sometimes be more powerful than the urge to be intimate.
It's a way of protecting yourself into feeling pain and being heartbroken of losing the person you love so in turn; you block any form of closeness because you're afraid.
How to overcome intimacy issues
It's so hard to help someone in overcoming intimacy issues but since we love them, we would do our best to help them and get closer.
These intimacy blockers don't only contribute to relationship problems but will also tire your partner. Sure, love can overcome so many things but if you don't want to change – efforts will be useless.
There can be many ways to deal with no intimacy in marriage but the first thing to remember is that we all need to compromise and want the change for it to work.
How to fix intimacy problems in marriage
Open up
If you want to know how to overcome intimacy issues, start by opening up.
Yes, this will be hard but every step for change will be hard anyways. If you don't start now, then where and when will you start?
Dating someone with intimacy issues isn't easy and being that person who has intimacy issues, it will be as hard as well but if you both work together, your relationship will work and this has been proven.
Seek professional help
We can base our guidelines in fixing our relationship problems through best books on intimacy in marriage but there are times where we need to seek professional help.
This doesn't mean that the person who has intimacy problems is incompetent or there's something wrong with them, rather, they are just someone who needs assurance and assistance into overcoming their romantic intimacy problems.
For the person who has the intimacy problems, seeking professional help will guide you into coping with your intimacy issues.
By addressing the issues, you will be able to understand how risk is essential and how intimacy bonds any relationship.
Know yourself / love yourself
Romance and intimacy will not work if you are unsure of yourself, so you need to know yourself first, understand and love yourself.
Personal development is very important not just in a relationship but also for ourselves as well. Remember, we need to be whole in order to love someone. We need to love ourselves before we can love back. It's a long process but an essential one.
Relationship problems exists and we will have our own set of problems to face.
Intimacy problems is only one of the things that we need to overcome if we want our relationship to work. Risk is always a part of loving and being loved and once you have overcome your challenges, you'll see how this risk of loving and being open to intimacy is more beneficial than the doubts and fears that you are currently feeling.
Share this article on
Want to have a happier, healthier marriage?
If you feel disconnected or frustrated about the state of your marriage but want to avoid separation and/or divorce, the marriage.com course meant for married couples is an excellent resource to help you overcome the most challenging aspects of being married.
Related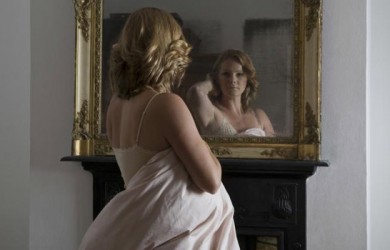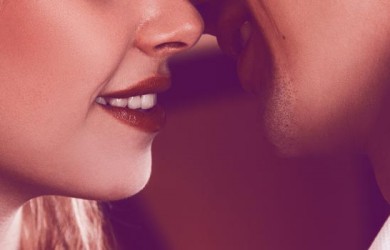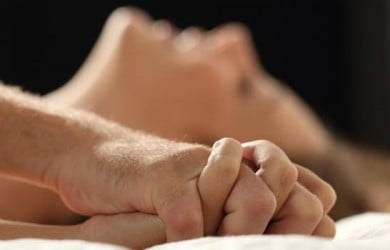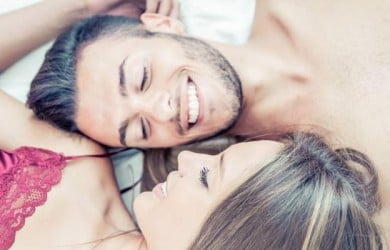 Recent