Is Porn Bad or Good? Understanding the Divide
If you randomly gather a group of ten (10) people and ask them the age-old question- Is porn bad or good? You will be surprised at the answers you will get.
Why? The divide between perspectives regarding pornography is just enormous and it's even getting bad with science-backed research backing both sides of the divide.
Irrespective of religious alignments, some people claim that porn is good for the following reasons and probably even more –
It can be a learning tool to learn about your likes and dislikes about sex

Some couples have successfully used porn to facilitate their intercourse in a thrilling way

Porn can be a means of relieving stress, especially when no lovers are around

Some say it's healthy, deriving motivation from

a research by Gert Martin Hald and Neil M. Malamuth

in 2008

It can boost your relationship sexually especially when watching porn with your partner

It can boost libido, reading from a

study done in 2015

by the University of California
Yet, at the same time, those against porn advise that porn is harmful for, among other reasons, the following –
Affects the self-esteem of those women whose partners watch porn, at least according to

research

by Destin Steward of University of Florida

Negatively impacts on relationships by decreasing sex satisfaction and increases chances of divorce. This is backed by a study mentioned in the research paper of Samuel L. Perry, the University of Oklahoma, titled – 'Does Viewing Pornography Reduce Marital Quality Over Time? Evidence from Longitudinal Data'

Affects sexual performance by increasing the likelihood of porn-induced erectile dysfunction, delayed ejaculation and even inability to reach orgasm (anorgasmia)

Porn changes the brain. That, viewing pornographic materials floods one's brain with chemicals like dopamine which is likely to create a dependency on this build up and set out for even more hardcore stuff, leading to addiction.

Some say that porn kills love. It makes men who watch porn feel less of a man than those who never got exposed to it, and after watching porn, one is likely to be more critical of partner's appearance, displays of affection, sexual performance, and sexual curiosity.

That those addicted to porn or watch too much porn felt reduced sexual arousal with the same partner and have to look for different mates to continue their arousal. This is what is called the Coolidge Effect, according to a

survey by Reddit Community

(NoFap).
So, with all the differing views on porn, where's the real truth? Is porn bad? Is porn harmful as some portray it to be? Or could it be a good thing?
The answer is two-fold and depends on several factors. But, the real question that people need to ask themselves is what is watching porn doing to them and whether they are okay with it or not. There are also another group of people who have been exposed to porn for some time and have never suffered any consequences yet are against porn.
Whether the effects are science-backed or not, if the consequence is affecting one's life and he or she finds it hard living with it, then it generally will bring up a conclusive answer- porn is harmful.
On the flip side, if one uses porn to better their life, then they are likely to defend it and become its ambassadors. Nonetheless, there are some basic, fundamental principles and facts that one needs to understand and appreciate whether they are pro-porn or anti-porn.
These are facts about porn vs real-life situations that are essential in helping one decide whether porn is good for them or harmful.
Facts about porn vs real life that should help one deal with pornography
1.Safe to understand
it's safe to understand that porn is nothing real like you would engage with a real woman or in a real relationship. It also appeals to men for completely diverse reasons.
Porn, to say the least, is built around variety and intensity and is intended to provide temporary but significant hits of adrenaline and dopamine in the manner that cocaine would do.
In real life, intimate relationships demand a certain level of trust, consistency and emotional support. Whether you can manage to have hot sex (as depicted in porn videos) or not, there's a great need to understand that while in a real relationship, there is always another person ready to love you just the way you are and will still be there for you.
As a result, one should never compare themselves to porn and feel belittled or have low self-esteem.
2. Nothing in porn compares with real-life sex
There is nothing in porn that compares hand in hand with real-life sex.
Porn portrays all participants to have achieved orgasms which is a lie. Also, porn videos last longer than real life sex. Porn producers want you to believe that all sex leads to happy endings.
In real life, some end up in unplanned pregnancies and STIs.
Thus, nothing using porn should be on the basis the viewer understands the differences between real life sex and sex in porn.
Is porn bad or good?
Is porn bad? Well, now you have a say and you are entitled to it.
But, in a marriage setup, all decisions that have possible consequences on either partner should be discussed, and a decision reached.
There should be no coercion. If one partner is affected by pornography and can't be resolved internally, it's advisable to seek help.
Share this article on
Want to have a happier, healthier marriage?
If you feel disconnected or frustrated about the state of your marriage but want to avoid separation and/or divorce, the marriage.com course meant for married couples is an excellent resource to help you overcome the most challenging aspects of being married.
More On This Topic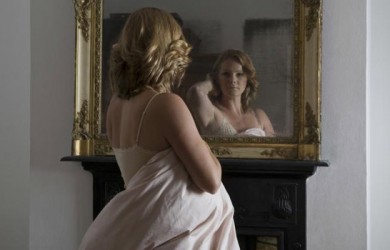 You May Also Like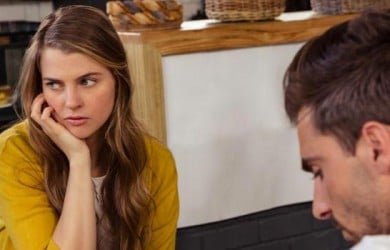 Popular Topics On Married Life