How to Increase Sex Drive: 15 Ways to Boost Libido
What happens if there is a significant disparity of sex drive between couples? Libido is not equal among individuals, and there is always a possibility that one party has way more sexual desire than their partner.
If you are a partner with lower libido, you may wonder how to increase sex drive. Is one partner going to sacrifice for the other? Resisting sexual urges is unhealthy, but it will also be physically and mentally tiring for the person with the lower libido to give way all the time.
If you are trying to work out intimacy in your relationship or marriage, here's how to increase sex drive to match your partner and have a more fulfilling physical relationship.
What sex drive really means?
Sex drive, as the name suggests, refers to your desire to engage in sexual intercourse and the frequency with which you feel this desire. Other names for sex drive are libido and sexual desire.
When you read articles about ways to increase libido or see advertisements for a libido booster, they are all intended to help you get your sex drive back or increase sexual desires.
Low libido refers to a reduced desire to have sex, while high libido refers to a high desire to engage in sexual activities. Libido can be affected by various factors, including hormones, medications, and emotional intimacy.
What is a normal sex drive?
Well, the fact is that there is no such thing as a 'normal sex drive.' Every individual's libido is different. Libido can fluctuate considerably even for the same person with respect to time and situations.
There is no universal standard or rule as to how much sexual desire a person should have. However, suppose you are worried about the physical intimacy in your relationship or marriage and wonder how to increase sex in marriage.
In that case, you may want to consider understanding the causes of lower sex drive. If you want to find out how to increase libido, there are ways to increase your sex drive that you can delve into.
If you wish to understand what your sex drive is trying to tell you, read this book titled Healthy Sex Drive, Healthy You: What Your Libido Reveals About Your Life by Dr. Diana Hoppe, which sheds light on the subject.
Related Reading: 

Common Causes of Low Sex Drive in Marriage
6 causes of lower sex drive
If you constantly think about increasing sex drive in marriage or your relationship, the chances are that either you or your partner are experiencing low sex drive or low libido. Libido can be different for different people, and your gender may also have a role to play in it.
If you are wondering how to increase sex drive in men or women, identifying the causes of lower sex drive can be the first step.
Some of them can be:
1. Stress levels
Stress affects our physical and mental health, and also our sexual health. Research suggests that the stress hormone, known as cortisol, can interfere with one's sexual desires.
2. Performance anxiety
Performance anxiety, stress, and pressure can curb your sexual desires considerably. If you wonder how to increase sex drive, the first thing you may need to do is let go of unrealistic expectations.
When people feel pressured into looking a certain way, have an orgasm, feel aroused, make specific sounds, or want sex with a set frequency, it can make them feel repulsed to the idea of sex and reduce their sex drive.
Related Reading: 

How to Overcome Sexual Performance Anxiety
3. Reduced sleep
Sleep is a major factor that plays a role in your libido levels. Exhaustion and not getting enough rest can reduce your desire to engage in sex. As per a study, reduced sleep is also associated with less sex drive and difficulty in orgasming in women.
Therefore, if you want to know how to increase female libido, focus on your sleep patterns.
4. Relationship dissatisfaction
Problems in a relationship can be a major factor in low libido. If you and your partner are experiencing issues when it comes to the emotional aspect of the relationship, chances are it will show even in the physical intimacy.
You may want to talk things out with your partner if you are wondering how to increase your sex drive.
5. Medical problems
If you or your partner are suffering from any diseases such as high blood pressure, diabetes, or high cholesterol, you are likely to experience a dip in sexual desires. The medicines used to treat or manage these conditions can also affect your libido.
6. Hormones
As laymen, we all are aware that our hormones have a significant role to play in making us feel in love or physically attracted to someone. However, sex hormones in both genders may see a dip at certain ages, leading to reduced libido.
Related Reading: 

6 Tips For The Spouse With a Lower Sex Drive
Watch this video to understand why women especially may have low sexual desires.
15 Ways to increase sex drive & boost libido
1. Get physically fit
There is a correlation between overall body health and sexual drive. Physically fit individuals have a higher sex drive and perform better in bed. A strong body doesn't just increase the desire to procreate but the ability to have sex.
Eating healthily, sleeping well, regular exercise, and dietary supplements are some of the ways you can ensure to stay healthy and one of the best tips to increase sex drive. If you want to know how to increase sex drive, getting moving is one of the best ideas.
2. Relax
As mentioned above, stress is one of the factors that can lower your sex drive. However, relaxing and finding ways to do so with your partner may be a great way to boost your libido.
Eating right, exercising regularly, practicing mindfulness, avoiding negativity, and ensuring that you remove stressors from your life can help you be relaxed and boost your sex life as well. Relaxing and unwinding is a good answer to the question "How to increase sex drive?"
3. Stop smoking
Smoking is proven to be associated with various physical health issues, including those of the heart and lungs. However, smoking can also affect your sex drive. Avoid smoking if you do not already, and try to quit if you smoke. This helps to improve sex drive.
4. Roleplay
One reason why couples in long-term relationships lose sex drive is boredom. It's still pleasurable and fun once it gets to a certain point, but it has lost certain appeal because the foreplay and flirting part is gone and predictable.
Roleplaying out fantasy scenarios can spice up the sex life of any couple. Roleplaying, even just spoken role play, breaks the repetitive sex that long-term couples all suffer from. Full roleplay is guaranteed to be lots of fun and rekindle your sexual desire for each other.
Related Reading: 

Exciting Couple Role Play Ideas to Spice up Your Relationship
5. Eat foods that improve libido
Some foods and herbs are known to help increase libido in women and men. Healthy living and eating natural aphrodisiacs such as avocados, chilis, and honey can go a long way in improving your health and sex drive.
These are known to stimulate the nerves in your genitals, boost feel-good chemicals in your brain, and improve blood flow to your sex organs.
6. Improve your lifestyle
A sedentary lifestyle (watching too much TV or spending a lot of time on the computer) means you have very little physical activity, which will also lower your sex drive and ruin your health in the long run.
Rest is important, but doing it as a lifestyle, even if it's work-related, is terrible for your health.
7. Talk to a therapist
A marriage therapist or counselor can help you deal with the underlying psychological issues which keep you from feeling aroused or driven to have sex with your partner.
Psychological issues are a major cause of low sex drive, and resolving them can help a great deal.
8. Understand what turns you on
Contrary to popular belief, people are not thinking about sex all the time. Desire does not happen spontaneously and has to be induced in some ways.
Talking about sex, watching it, fantasizing about your partner are some of the ways to feel turned on. Talk to your partner about what works for you and understand each other's bodies.
Also Try: 

What Turns You On Quiz
9. Get enough sleep
One of the causes of reduced sexual drive is not getting enough rest and sleep.
If you wish to make your sex life better, especially increase sex drive in women, make sure you and your partner get enough sleep. Research suggests that poor sleep can have an effect on your libido, especially in women.
10. Testosterone therapy
If you want to know how to increase male libido, testosterone therapy may be a good idea to consider. It is a hormone therapy used to improve sex drive in elderly men.
Related Reading: 

How to Help Your Husband With a Lower Sex Drive
11. Improve the quality of your relationship
If you and your partner think you are in a sexual rut, it could be because of how things are going in your relationship emotionally. If you fix that, you will find that both of you will feel better and more driven to have sex.
12. Estrogen therapy
Estrogen is the sex hormone in women's bodies. As women age, they experience a fall in naturally-produced estrogen. Hormone therapy can help older females feel more sexually driven. If you wonder how to increase sex drive in elderly females, this therapy may help.
Related Reading: 

Help for Wives with a Low Sex Drive – Causes and Solutions
13. Speak to your doctor
Certain birth control methods may also reduce sex drive. If you feel your low libido levels are due to your birth control, speak to your doctor. If you feel any other factors are affecting your libido, consulting your doctor about the same is the best solution.
14. Get some sun
Sunlight stops the production of a hormone called melatonin. Melatonin is the hormone associated with sleep. It also quiets our sexual urges. If you wish to feel more sexually driven, going out in the sun is the answer to how to increase sex drive.
15. Pay attention to your partner's needs
Sometimes people lose their sex drive when they do not feel sexually satisfied. If you think your partner has a low libido, speak to them and understand their sexual needs.
Listening to them and paying attention to their sexual needs can help.
Related Reading: 

Bring Back Your Sex Drive by Understanding Your Elusive Libido

 
The bottom line
Sex is an important part of a relationship for most people. While not feeling sexually driven all the time is absolutely normal, and there is really no normal amount of sex drive defined, it is more about your body's needs and wants.
If you feel you are stuck and wish to change it, seeking help is the right way to go. You could try some of the tips to increase sex drive, as mentioned above.
However, if you do not wonder how to increase sex drive, that is also absolutely normal and fine. You must make sure your body is at peace with what you are doing.
Share this article on
Want to have a happier, healthier marriage?
If you feel disconnected or frustrated about the state of your marriage but want to avoid separation and/or divorce, the marriage.com course meant for married couples is an excellent resource to help you overcome the most challenging aspects of being married.
More On This Topic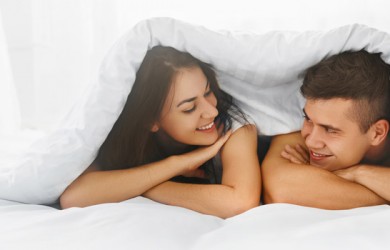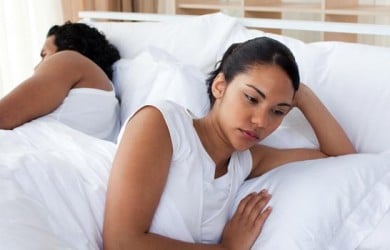 You May Also Like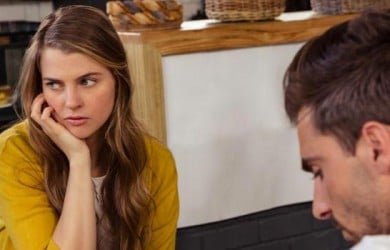 Popular Topics On Married Life