How to Be More Sexual: 14 Stimulating Ways
It's so easy to associate sexuality with sex, or our gender yet it's so much more than that.
So much more.
For some reason though the expression of sexuality, while being a desirable quality, is not collectively valued too much in today's society. Instead, society prefers to label those who express their sexuality as being cheap or sexual players.
Which means that learning how to be more sexual is often placed in a cold dark corner of our psyche, never to be discovered.
It's a shame.
One thing that's for sure is that regardless of how society perceives the expression of sexuality those who have learned how to be more sexual often find life more joyful.
They also discover more opportunities, are accepted by others readily, and if they have genuinely grasped how to be more sexual, then they also enjoy all expressions of their sexuality – in and outside of the bedroom.
If you are wondering how to be more sexual, here are some of our best tips to help you discover your sensual, sexual self.
1. Prioritize sex and sexuality
Seems obvious we know, but ask yourself do you really prioritize your sex?
Let alone your sexuality? Probably not. But life will be so much sweeter and surprisingly smoother if you did, which is why it's our first tip when it comes to learning how to be more sexual.
2. Educate yourself
Learn about all aspects of sex, study erotica, learn how to inspire your senses and even how to arouse yourself. There's always some room for improvement in sexual performance, sexuality, and satisfaction.
3. Acknowledge that sex and sexuality is not shameful
And process all of those feelings you might have that invoke shame or shyness.
Make the days of repressing your unwarranted and unhelpful feelings and beliefs about sexuality a thing of the past.
4. Enjoy pleasing others and allowing others to please you
Indulge in indulging yourself in the giving to others, sexually or otherwise and also receiving without protest, others' will appreciate your enthusiasm more than you realize.
5. Acknowledge that people find the expression of sexuality exotic
Seriously, you'll be amazed by the responses of people around you. They will wonder why you have a certain 'je ne sais quoi.'
6. Acknowledge how exquisite you feel when you are expressing your sexuality
There is probably nothing else quite like it.
7. Get out of your head
Instead, get into your senses and your body.
Experience life through your body and senses and watch how delighted you'll feel and how much you'll delight others. Living in your head 24/7 though, unless you are fantasizing about something that makes you feel sexual some of the time will put the light of passion out as soon as you can blink.
8. Own your body
We all come in different shapes and sizes, accept and own that, and even if you aren't in the best form, you'll give off vibes that exude confidence and charisma, which will just ramp up your sexuality further.
9. Don't rely on a partner to assist you with the expression of your sexuality
So many people don't even get in touch with sexuality even when they are engaging in sexual activity!
Most of us rely on a partner to trigger our sexual fire, to varying degrees of success, which puts us out of control of our sexuality. Take control of your sexuality yourself and watch how your life unfolds.
10. Practice and develop the art of erotic observation
Discover what erotic observation is, and what aspects appeal to you.
Think like a poet, fall in love with your surroundings, notice how they make you feel. Allow your beauty and spirit to connect and blend with your environment. Allow your sexual and erotic power to entice you into a beautiful dance for the rest of your life.
11. Own your physicality
Pay attention to the way you sit, walk, talk, breathe, dance.
You can hook every physical expression of you into your sexual self, which you might need to do consciously for a while but over time will become natural.
When you do you'll walk with a certain bounce to your step, turn heads without anybody really knowing why and ignite something special inside of everyone you meet.
12. Become comfortable with expressing your sexuality through your style
Our style reflects our psychological state, we might choose practical, unkempt, or high fashion styles but we may not choose clothes to enhance our sexuality.
But when we do, it makes learning how to connect, sense and walk with our sexuality much easier because it serves as a reminder of how fabulous the expression of sexuality is.
13. Get in touch with our senses
Playing around and noticing what appeals to your senses and what doesn't, is the fast track for learning how to be more sexual. Indulge your senses always, and your lessons on how to be more sexual are complete!
14. Find inspiration from others
Seek out erotic, sensual or sexual role models to help you develop your sexual style. Notice what you like and emulate it.
You might not realize what it is that is so compelling, but as you begin to pay attention, you'll notice that a person's sense of style, charisma, physiology, communication style or even scent is what you find intoxicating.
And if you find it intoxicating, then you definitely need some in your life!
Share this article on
Want to have a happier, healthier marriage?
If you feel disconnected or frustrated about the state of your marriage but want to avoid separation and/or divorce, the marriage.com course meant for married couples is an excellent resource to help you overcome the most challenging aspects of being married.
More On This Topic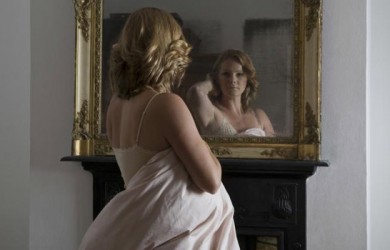 You May Also Like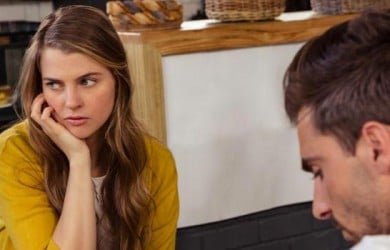 Popular Topics On Married Life