How to Be More Confident in Bed
Being sexy is actually different than having that oozing sex appeal.
These people with sex appeal didn't just come out of nowhere. Aside from the physical qualities, many believe that sex appeal is an effect of a person's confidence not just with their own qualities like being smart and charming, but also being a pro in bed.
If you know how good you are in bed, it will definitely radiate to your personality. Reality is, everyone wants to know how to be more confident in bed and we've decided to do is share the easy ways on how you can!
How to be a sexually confident man
Men are very particular with their ego, we all know that, right? It's very unusual for them to be very open about asking how to be more confident in bed, but deep inside, all men want to be the best.
Confidence in the bedroom and outside is all about attitude. If you know that you are good, it will show on how you talk and how you act. This is why there are some men who may not be strikingly handsome but are really a head-turner.
If you are someone who wants to know

how to be a sexually confident man

, then start off with self-love. If you accept yourself for who you are then that's a start.

Some men think too much and this causes them to be insecure – stop this! If you want to know

how to be sexy in the bedroom,

then you should know your strengths as a man.

Size doesn't matter. We all know this; performance is the key. So, if you are someone who is serious about knowing

how to be confident

in bed, then learn to be a pro in pleasuring your woman.

Everyone has their pro-moves. Focus on that and you will see

how to be more confident in bed

. Show off what you can do and never be afraid to try other things.

Another set of tips to become more sexually confident in bed is to think of your woman first. This is a pro-move when it comes to love-making. Surely, if your woman is satisfied, you'll be her Adonis!
How to be a Sexually Confident Woman
A sexually confident woman is a woman who knows how beautiful she is, not just physically but also inside. A woman who is also smart is also sexy. Like men, there can be many things that contribute to overall sexiness and that would also affect

how to be more confident in bed.

There can be many

ways to look sexier

not just with the way you dress. A woman who is confident in both her intellect and her moves in bed can entice any man with her words, actions, and even with mere eye contact.

One of the secrets on

how to be more sexually confident

is to know you are beautiful. You are unique and you already have what it takes. Even in bed, you are with your partner now because

he finds you attractive

– so own it!

Knowing

how to be sexy in the bedroom

is quite easy! Know what is your asset, if you have a nice body, flaunt it. Wear sexy lingerie! If you are very flexible in bed, well that's one thing that you should know how to make use of. Know your strengths and use them. From there, you're surely feel confident and assured.

How to be more confident in bed

when you have insecurities? You have to face them of course. Remember this, if you are too conscious, your partner will feel it too. That is definitely a mood killer – so better accept and focus on your strengths.

Lastly, for a woman to know

how to feel sexier in bed

,

she has to actually know and feel sexy first. From accepting yourself to being knowledgeable about how you can please a man is already one of the

sexy things to do in the bedroom

. Read, watch and even learn how men respond to pleasure. If you have these, then no man can resist you!
Sexy things to do in the bedroom
Aside from these easy confidence boosters above, there are other additional ways on how to be confident in bed and all you have to do is have an open mind and try them.
1. Roleplays
How to be more confident in bed? Well, if you and your partner have an open mind, you might want to try out role-playing. From sexy nurse to that sexy and hot delivery guy. You are sure to have an awesome time!
2. Adult toys
This may not be the first thing that you might want to know how to be confident in bed with a new partner but it's a great way to suggest in the long run.
Adult toys aren't supposed to intimidate but make you explore your bodies.
3. Talk dirty
Well, another way to know how to feel sexier and confident in bed is to know how to properly talk dirty in bed. It shouldn't be too much nor too little.
Just the right seduction for better sex!
4. Sexy lingerie
How to look sexier in bed? Well, for women, go and find that sexy lingerie to spice up the evening. For men, sexy thongs or G-strings, and latex briefs are a big turn on!
5. Eye contact
Here's a bonus secret on ways to be more intimate in bed and with your lovemaking. Look your partner in the eye as you experience orgasm.
Most of the time, we close our eyes, but there is something different with looking at each other when you achieve that feeling.
All of us wants to know how to be more confident in bed but the truth is, we already have what it takes to be sexy and confident not just in bed but also in our daily lives.
Let go of worries, insecurities and even those "what if" questions. Enjoy the moment, indulge with the pleasure and make the most out of it.
Share this article on
Want to have a happier, healthier marriage?
If you feel disconnected or frustrated about the state of your marriage but want to avoid separation and/or divorce, the marriage.com course meant for married couples is an excellent resource to help you overcome the most challenging aspects of being married.
More On This Topic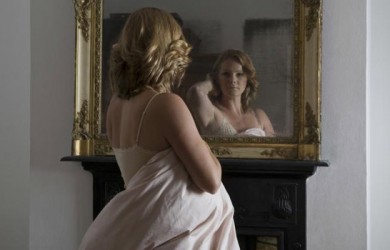 You May Also Like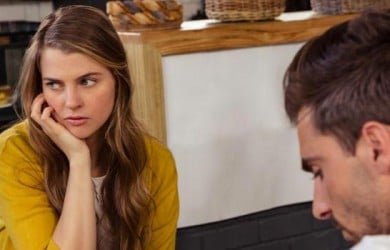 Popular Topics On Married Life