7 Moving Tricks for How to Be Good in Bed
For romantic partners, it is important to let the romance flow while they are making love to each other in the bed. Physical intimacy is the inseparable part of a couple's life. It ascertains excitement, exhilaration, and stability in their relationship.
Since you can't afford to ruin the creativity of your sex life, you are required to keep the excitement level up. You could get bored with the same positions and the same moves, and this could snatch the pleasure away. Therefore, you need to reorient yourself and your partner in the bed after every few weeks.
Now, what could be the most unique way to electrify the hours in bed? Here are some suggestions on how to be good in bed!
Increase the stimulation with foreplay
To know how to be good in bed, you have to learn the art of foreplay. Foreplay is usually overlooked for all the wrong reasons. Foreplay elevates the stimulation level and thus guarantees long-lasting sex.
The more the desire, the better the sex!
It is a no-brainer that women love foreplay, but it is a secret often concealed that men also enjoy foreplay. If you want to learn how to be good in bed for him, brainstorm some really good foreplay tactics.
You can tease your partner to move him. For instance, make him touch your sensitive parts, and then refrain when he is about to begin.
Be a mesmerizing kisser
Kissing is an art not everyone knows.
You have to give your partner a mouth job if you want them to be happy with you in bed. A good kisser knows when to kiss and where to kiss; he can scan the right spots without making an extraordinary effort.
If you want to learn how to be good in bed, give her a lot of caresses on her boobs; she's going to love it. Tickle her boobs and then gently caress, this would surely make her orgasm. Research proves the tissues women have in this organ have a great stimulating ability.
Weren't you really anxious to know how to be good in bed for her? Spend more time on her boobs and lower neck. That's the key.
Don't forget to whisper
Get your lips closer to their ear and whisper something in a sexy voice.
This will take the whole thing to another level. Even if you reiterate their name in a tempting way, it will work wonders. You can try telling them which moves you would like them to do, or else, listen to what they want from you.
Nothing else but an I-love-you would definitely recur in your mind when you are in bed, just whisper it to your beloved.
Do the neck job
Neck job is the most thrilling and the sexiest part, be it men or women.
When you touch or kiss this sensitive part of somebody, they tend to go numb rather in a good way.
If you start from the ear and slowly come down to the neck, it is the most alluring way to please your partner in the bed. No more contemplation is needed for how to be good in the bed.
Caress the nipples – don't go hard on them
A lot of men do not express that they crave to be kissed on the nipples and lower abdomen. It is a stigma that only women would love to get this part done. Nah, not true
Women do not like men to bite their nipples or go crazy after them.
They like their boobies to be handled with gentility and a bit of sauciness. For this part, more intensity and tangibility is apt. Though beware, less is always more; you should know when to stop.
Kiss the undersurface of their feet
Every sex move has a hidden message.
Feet have a very special role when it comes to making love. There are a lot of lovers with a foot fetish. Some people ask their partner to place their feet right unto their face, and this assists them in an orgasm.
To be precise, the undersurface of someone's feet is a very delicate and tending-to-stimulate part of the body. If you want to know how to be good in bed, never ever neglect this area.
Sex noises are at times better than slow romantic music
Sex noises send signals to your partner, and it motivates them to keep going and amusing you.
The noise in response to something you slightly liked is going to be different than that of something which made you go stark mad.
If you are eager to discover how to be good in bed, do not zip up!
Share this article on
Want to have a happier, healthier marriage?
If you feel disconnected or frustrated about the state of your marriage but want to avoid separation and/or divorce, the marriage.com course meant for married couples is an excellent resource to help you overcome the most challenging aspects of being married.
More On This Topic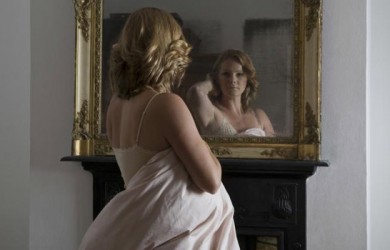 You May Also Like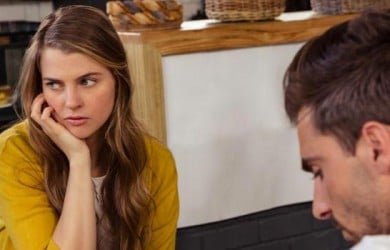 Popular Topics On Married Life