How Keto Can Transform Your Sex Life and Help Your Marriage
There's a new diet trend taking over the health and wellness spheres and it involves eating loads of fat. The diet in question is the ketogenic diet, also known as keto. Advocates say it's the best thing out there for weight loss, brain health, and disease prevention.
But did you know it can also be good for your sex life and marital bliss?
What is the keto diet?
The keto diet is a low-carb, high-fat diet.
What sets this diet apart from other fad diets is that it was designed by medical experts and was scientifically proven to change how the metabolism works. When people follow a keto diet, their bodies switch from burning sugar to burning fat for fuel.
This switch in metabolism is called ketosis.
When someone is in ketosis, their liver is burning fat to make acidic molecules called ketones. Ketones then circulate the blood from where they enter the brain, heart, and muscle cells to use for energy. The fat-burning mode that happens in ketosis also results in significant weight loss.
However, the keto diet and ketosis provide health benefits that go well beyond mere fat burning.
How keto affects sex drive?
One notable benefit of the keto diet is a healthier sex drive.
Having a low sex drive is linked to stress, health problems, mood disorders, and hormonal imbalances. Unfortunately, not being in the mode for a too long can cause intimacy problems and put a strain on your marriage.
Addressing this problem with your doctor is a good idea, especially if it's affecting your wellbeing. Taking care of your overall health can also help. Keto is one way you can start with just that.
The results inevitably show in the bedroom and here's how –
1. Hormonal health
Our hormones play a huge part in our overall health and well-being but also our sex drive. Any imbalance caused by stress or disease inevitably leads to hormonal problems.
One hormone that can cause trouble when imbalanced is insulin.
Having elevated insulin levels or being resistant to insulin most commonly causes other hormonal issues, especially in women.
For example, studies show too much insulin increases testosterone and lowers estrogen in women. The ketogenic diet helps lower insulin and improve insulin sensitivity, which can improve hormonal health in women with elevated insulin.
2. Brain chemistry
Your brain is your most important sex organ.
Having mood disorders such as depression is known to affect sex drive negatively. Any other issue affecting the brain is bound to do the same. That's because the brain is where all those feel-good hormones are generated, and this organ also controls hormone production in your whole body.
The ketogenic diet has a truly powerful effect on brain chemistry. Ketones are known to increase energy production in brain cells. Research also shows that keto increases serotonin and dopamine in the brain.
Neurotransmitters are necessary to get you in the mood.
3. Health and wellbeing
The keto diet is effective for weight loss, blood glucose control, insulin resistance, chronic inflammation, cardiovascular health, and so on. The diet's wide-reaching positive effect on health can help you feel better physically and emotionally.
With greater health and well-being, your sex drive is bound to improve as well.
Other ways keto can help with intimacy
Besides improving health and well-being for a healthier sex drive, keto can help couples reconnect in many other ways. This diet requires lots of planning and home cooking.
It gives couples the opportunity to spend more time preparing meals and eating together. Sharing a common goal on a keto diet is another way couples can focus on improving each other and helping each other along the way.
Keto is both a weight-loss diet and an aphrodisiac one
While keto is mostly known as a weight-loss diet, it can also be considered an aphrodisiac diet. That's simply because keto addresses many issues that can affect a person's sex drive.
Keto helps people connect on an emotional level.
Going on a low-carb journey for better health can definitely help couples connect and bring back the zest to their marriage because couples who keto together stay together.
Share this article on
Want to have a happier, healthier marriage?
If you feel disconnected or frustrated about the state of your marriage but want to avoid separation and/or divorce, the marriage.com course meant for married couples is an excellent resource to help you overcome the most challenging aspects of being married.
More On This Topic
You May Also Like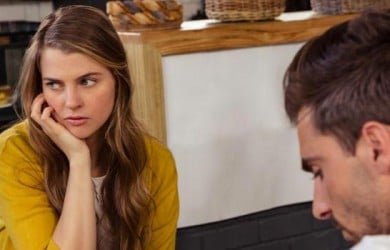 Popular Topics On Married Life