Hot Sex After Menopause: Is It Still Possible Enjoy Sex After Menopause?
Just when your kids have already moved out and you have more time for yourself and all the things that you've always wanted to do and you're ready to face the world again – then you suddenly feel hot flashes and get night sweats, mood changes, and irregular periods!
Then it hits you, is this what they call menopause?
Every woman will experience menopause because it's a part of life and a part of aging. For most women, facing menopause also causes some worries such as the effects that it can cause us and more importantly, what is it like to have sex after menopause? Is it still possible to enjoy and have awesome sex even after experiencing menopause?
We're answering these questions for you.
What is menopause?
As a woman ages, their reproductive ability will soon come to an end.
Most of us know the term "menopause" which basically means the transition and changes a woman goes through marking the end of her reproductive years. This isn't something that you should be worried or scared about as it's normal and being knowledgeable about the signs and effects of menopause will definitely help us in the transition.
To explain what happens to our bodies, let's first understand how our reproductive system works.
Every woman already carries a finite number of eggs after being born. They are all stored in the ovaries and as a woman comes to her right age, the ovaries will start making the hormones estrogen and progesterone, which, in turn, controls the menstruation and ovulation.
This allows a woman to conceive. Now, menopause happens once the ovaries no longer release an egg thus menstruation stops.
Most women may feel scared because of the signs of menopause and more importantly, the question of sex after menopause also bothers most women and all of us understand why right?
Signs of menopause
Most women start experiencing signs of menopause after the age of 40, however, some women can already experience menopause early because of problems or damage to the ovaries, side effects of chemo, and surgeries such as hysterectomy.
Seek your doctor's help when you suspect menopause. Look for these signs
Irregular or missed periods

Lack of natural lubrication or vaginal dryness

Hot flashes

Night sweats and chills

Irritated or mood swings

Slow or poor metabolism and weight gain

Dry skin

Thinning hair

Sleep problems

Loss of breast fullness
Take note that every woman will not feel the same signs and symptoms of menopause since we're all different but one thing for sure, you'll notice a decrease in your cycle either a shortened menstrual cycle or an irregular period.
Now that you're familiar with the signs of experiencing menopause, let's go to the real deal here. Can we still enjoy hot sex after menopause?
Menopause and sex drive
Menopause and sex drive are connected.
Most women fear that since our bodies no longer produce estrogen and other chemicals, that it will affect us and how we feel like a woman towards sex. Just what happens with our sex drive after menopause?
It is true that some women will have signs of having a hard time getting aroused or decreased arousal, natural lubrication, and even interest in sex.
Longer time to get aroused and having a dry vagina will cause unenjoyable and painful sex but don't you give up on this good thing! Changes in the body can lead to decreased libido but remember that this doesn't mean that you can't enjoy sex after menopause.
Postmenopause sex drive varies from women to women. If there are women who have less of it, some women have increased sex drives and this may be due to the fact that they are no longer worried that they'll get pregnant or aren't too busy with responsibilities that they now have more time to enjoy.
How to increase sex drive after menopause?
Sex drive during menopause can be a challenge – at some point.
However, it's perfectly normal to feel challenged with your new body chemistry but this is your chance to find out different menopause sex drive natural remedies and tricks that can help you with your sexual problems. Sex after menopause can still be hot and enjoyable. Start from the basics.
Rediscover your sexual personality
As this new chapter of your life begins, it's best to get to know yourself again before getting frustrated with the changes.
If you know why and how it happens, the better chances of you coping with what's happening. Don't be ashamed of getting to know your body again. What turns you on? Do you like role-playing?
Do you like touching yourself? Do you get aroused when watching porn?
At this age, there is no room for inhibitions. Do what you want in life and enjoy! It's time to get it on and be yourself. Know what you want and ask for it.
Try and explore
There's no way your children will interrupt your sexy time now. By this time, they'll be busy raising their own family.
You got the house all by yourself and the only thing that you need to do is to enjoy! If you have always wanted to try out sex toys, sexual role plays, and even watching hot porn, then you can help yourself and try them!
Don't worry about being dry, lubricants for your every need is available and so are those sex toys you've been checking out online!
Age is never an excuse for you to enjoy life and sex.
Get help
How to increase sex drive after menopause when you have tried all you can but you're still having a hard time? Maybe this means that you have to ask for help? Don't get nervous or intimidated by asking for help.
Therapists are here to help you in your transition and will help you get back in the sack to be able to enjoy sex again.
Hot sex after menopause isn't impossible in fact, more and more women after menopause has never felt so free until now.
As they say, age is just a number and it's never too late to try out the things that you've always wanted to do – including experiencing steamy sex. Time to create your bucket list!
Share this article on
Want to have a happier, healthier marriage?
If you feel disconnected or frustrated about the state of your marriage but want to avoid separation and/or divorce, the marriage.com course meant for married couples is an excellent resource to help you overcome the most challenging aspects of being married.
More On This Topic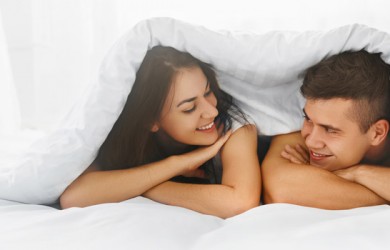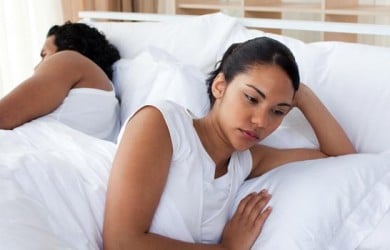 Recent Articles
You May Also Like