Shy Guy's Guide to Sexting Conversations
So, sexting is in.
It's now a necessary and often expected aspect of the dating and relationship game. Of course, such naughty messages don't necessarily have to be via text. They can be emails, little 'sex notes' left in their lunchbox, or social media messages.
Let's face it messaging is the thing to do, even as part of our sex life.
Related Reading: How to Sext – Sexting Tips, Rules, and Examples
Of course, sexting was always something that some couples did together, but these days, it's not a rare experience, it's more the norm. So what do you do if you squirm at the thought of sexing or if you have no idea of what types of sexting conversations are good or even where to start?
Well, you need to look no further. We have got your questions on how to initiate sexting answered here along with tips on hot sexting conversations.
If you feel you are not great at full sexting conversations or don't have a clue how to participate in any way in sexting conversations, don't worry, we've got you. We've got some great examples right here of sexting conversations that you can have right now, even if you are not too comfortable with expressing yourself this way.
You never know, we might just unlock your inner sex god/goddess! From how to initiate sexting to detailed sexting conversations and churning out the hottest sexting conversations, we have you covered.
Related Reading: Sexting Messages for Her
Level 1: Sexting for those who feel awkward about it
Here are some great, examples of ways to start or enjoy a sexting conversation with your partner, even if you are shy, or are concerned that you might be awful at engaging in a sexting conversation. These phrases are less graphic and easier to say, as you start to build on your confidence in sexting and on the trust and .
Start your sexting conversation with a suggestion of what your partner can expect when they get home. Here are some examples of what to say;
"I've got a surprise waiting for you!"
If you want to make sure that your partner gets the message and the sexual tones you are intending, add a few emoji's such as a wink, love heart eyes, or some of the more sexual emojis, such as the aubergine or pussycat and you'll pique their interest!
Related Reading: Sexting Messages for Him
Make a sexual demand in the same manner as you did with the earlier sexting conversation by adding in emoji's for effect and say something as simple as
"I want you."
Now if you send the first message, followed with the second message, your partner is definitely going to be picking up some hot vibes.
Add one or both of these messages below to your sexting conversation, and the tension will start to build:
"It's a shame you're not here right now."

"I've just got out of the shower."
Other simple sexting conversations that you can have, to either build on the one we've just started, can easily follow on from saying some of the following statements:
"I want you to kiss/touch me."

"That scene from [insert movie or tv show] was so hot."

"I love the way you make me … feel."
Related Reading: Sexy Texts for Her
When you are at the level 1 stage of sexting conversations, you may be in a new relationship, or are just learning how to communicate sexually via text and one of the problems that couples have is that that one or the other, or both of you don't really know how to describe your body parts comfortably.
Just opening up the conversation with your partner and saying that you don't know how to refer to your body parts in a way that feels comfortable will encourage a discussion between you. Then you can create names for them that you share privately.
This is a great way to develop intimacy and promote trust between you, and then when you start to enjoy your sexting conversations, you won't hold back from getting more graphic about expressing yourself and sharing what you want sexually.
When you have got past this level, you may naturally evolve your sexting conversations so that they become more sexual, intimate, and graphic, but always in a way that you feel comfortable. If you are still concerned though, here's the next level of sexting conversations that you could progress too comfortably.
Related Reading: Sexy Texts for Him
Level 2: Sexting Conversations for those who are warming up!
Take up the sexual innuendos a notch in a way that is comfortable by saying things like these ideas listed below;
"I'm going to have you the second you get in the door."

"My clothes are coming off the minute you get home."

"I want you to lie back so I can take care of you tonight.

"I've never felt so attracted to anyone else as I am to you."

"You can do anything you want to me tonight – I'm going to let you."

"I want you to tease me and don't stop until I can't take it any longer."

"I had an amazingly hot dream last night and it included you."

"There's something I want to do to you tonight."

"Remember that time we did [fill in the blank]?"

"I miss feeling you inside of me."

"I want you to do what you did last time we [insert experience]."

"I can't stop thinking about last night"
These examples of sexting conversations to read should help you to amp up your comfort level.
Related Reading: How to Use Sexting to Spice up Your Marriage
These sexting conversation examples are still comfortable enough to say but are starting to turn the heat up slightly. After you've discussed how you'll describe your body parts amongst each other and become used to sexting conversations at the level two-phase, you'll easily be able to feel more comfortable as you advance your sexting conversations to a level that makes you feel comfortable (and excited).
Because you have started to converse with your partner in this way, you'll also begin to feel more comfortable talking with him or her about personal and sexual topics that you may not have felt comfortable discussing in the past.
Related Reading: Is Sexting Good for Marriage
Still wondering how to start a sexting conversation? Checking out a few other online graphic sexting examples is a good idea to stay on top of the sexting game! The above shared real sexting conversations, sexting guide on how to start sexting a guy can set the ball rolling for you and your partner for a hot, steamy sack session ahead! We bet you already have graphic sexting conversations floating in your head!
Share this article on
Want to have a happier, healthier marriage?
If you feel disconnected or frustrated about the state of your marriage but want to avoid separation and/or divorce, the marriage.com course meant for married couples is an excellent resource to help you overcome the most challenging aspects of being married.
More On This Topic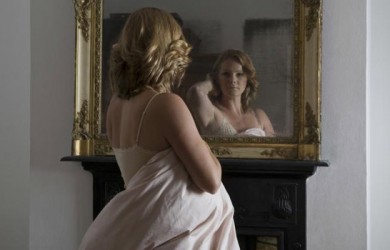 You May Also Like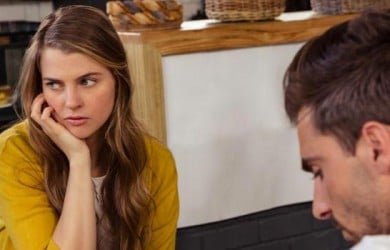 Popular Topics On Married Life