14 Fun Sex Ideas That You Should Try
Are you in the mood for some fun sex ideas to spice up your relationship? Great! That means that you want to be in a fun, steamy, and wonderful relationship!
So, here are 14 new things to try to make your relationship more fun and steamy.
Try sexting
Start easy if this is the first time that you will try these fun sex ideas. Sure, you are still sending day to day text messages like have you eaten your breakfast, or are you okay today?
That's sweet, but sexting is way different. It's something that will ignite a person's naughty side.
It's definitely a hot sex idea to send your partner sweet and naughty messages such as, "Can't wait to show you something here."
Maybe you can also tell your spouse that you have something nice to give him later, and it starts with the letter P.
You get the idea – what matters is that it is one of the number one easiest fun sex ideas to try.
Talk dirty
Spice up sex life and be a little naughty. When we say fun sex ideas, this includes being naughty, and you should really like what you are doing here.
It should come naturally from you, and there have been many sex ideas that came from being naughty. So, surprise your partner or your spouse and whisper something nice.
Read a sexy story
Feeling a little bored, or do you sometimes feel that you don't have any romantic sexual ideas coming into you?
No problem. Let those fun sex ideas come to you naturally; you need a little push. Try reading sex stories, those erotic novels that are so good at titillating our senses and imagination.
Better idea?
Try to have your partner read the same thing if he or she wants it. It will help both of you to get into the mood for good sex.
Try a new hobby
Not all fun sex ideas would start with things to try in bed. It can begin with regular days and hobbies. What we need is to establish a connection with your spouse for this to work. What better way to reconnect than to try doing things together again?
This is also the time for you to try out all the things you have been waiting for. You might even find yourself falling in love with your spouse again.
Try a different place
Fun in bed doesn't always need to be done in the bedroom. Have spontaneous sex and match it with fun sex ideas such as checking into a hotel or doing it in the car.
If you are still scared about these ideas, stay in your home and the garage– as long as you are willing to try it out, sex is fun!
Try watching porn
How to spice up your sex life? Well, there can be so many new sex things to try, and this includes watching porn. You would never know; you might end up getting some fun sex positions to spice things up!
Porn has so many categories, so you can choose which ones you like and which ones you don't.
Be bold, try PDA
Out eating dinner together? One of the best and simple fun sex tips that we can share is for you to try out PDA or public display of affection. Please don't feel awkward about it. You don't have to be overly affectionate, do what makes you feel hot and sweet.
Touch your partner's leg, wink, and smile; maybe you can also whisper some naughty words – do what you like and where you are comfortable with.
Flirt with another person
So, this might not be for everyone, but for some, it's one of the most liked fun sex ideas. There is something about flirting with another person that ignites jealousy, and with jealousy comes the urge to compete.
It may not be a romantic sex idea, but it's a great way to ignite your partner's carnal desires. Again, it would help if you talked about this so that it won't turn into something bad.
Sleep naked
There is something about sleeping naked that is really sexy. It doesn't matter if you are alone or with your partner or spouse, try it. It's definitely one of the fun ideas to spice up the bedroom.
Better if your spouse would come home to you naked and sleeping– we all know what will happen next!
Use sex toys
Don't be afraid of sex or adult toys. These are some of the top fun sex ideas that you should try! You don't have to go all the way here immediately.
Try lipstick vibrators first and see what you think. It would help if you became comfortable first before you can try something else.
Sexy photos
Tease your partner, and you'll see just how this act can lead to fun ideas to spice up the bedroom! Send a photo, or maybe you can strip dance and make sure that your partner begs you to take him or her.
Role-playing games
Want a level up fun sex ideas to try?
Well, new things to try in bed for couples are role-playing games. It's not the usual tease that you all know. This is something that will make you and your partner crave for more.
Want to be a strict teacher? Then do head. Does your partner want to try out sex with a stranger? Become that stranger. As long as you can get into character, then you can pull this off.
Try a new position
Another set of new things to try in the bedroom is actually to try out different sex positions. Try to research and see just how many sex positions are there. You can even try out one position a day, and you'd still not run out.
Take control
We all know how it's one of the fun things to try in bed and how controlling can sometimes be sexy, right?
If your partner likes BDSM or even just mild control acts – give it a try. It's a sure way to ignite your senses.
Now that you are familiar with these easy, fun sex ideas, what are you waiting for? Go and pick the ones that you like to try and start getting it on!
Also watch:
Share this article on
Want to have a happier, healthier marriage?
If you feel disconnected or frustrated about the state of your marriage but want to avoid separation and/or divorce, the marriage.com course meant for married couples is an excellent resource to help you overcome the most challenging aspects of being married.
More On This Topic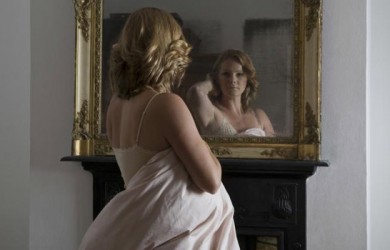 You May Also Like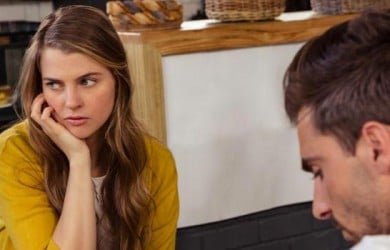 Popular Topics On Married Life