Sensible Guidelines for Friends with Benefits Sex
Friends with benefits sex. "FWB" as you may know it by.
This is something which has been around for a very long time, but has gone by many different names or titles: casual sex, non-romantic sexual partners, coital companions, arousal acquaintances, casual hookup, pounding pals, bed buddies, booty buddies, hookup honey, and pelvic affiliates.
Most human activities which are intimate or bodily in nature have many slang terms or words which obfuscate or hide what really is going on. Think about all the terms you know for "vomit" and "drunk".
All you have to do is look to the Urban Dictionary to find hundreds of new words for these very human physical states. But back to friends with benefits sex. What is there to know about it?
A bit of history
Let's start at the beginning.
Back in the caveman days, Ned, the Neanderthal was probably the first person who engaged in friends with benefits sex with Nancy the Neanderthal. In other words, it would be fair to say that FWB sex has always been part of humanity.
With the advent of widespread communication in all of its many forms, FWB is just more talked about and acknowledged in the 21st century than it was in earlier times.
Whether or not it is accepted and/or approved by many these days is a whole other issue. That is a personal decision and depends on your education and view of sex. Just bear in mind that it is accepted as part of the sexual landscape for many people. With that as the playing field and background, let's take a closer look at friends with benefits sex.
So what exactly constitutes a friend with benefits relationship?
First off, the use of the word "relationship" is stretching it a bit. "Arrangement" would be a better term.
Friends with benefits can generally be looked at like this: two people are attracted to each other sexually, but do not want the commitment of a relationship. That's the bare bones definition.
There are, of course, variations on this theme. There is no generally accepted duration or time limit on this sort of arrangement.
Difference between friends with benefits and a romantic relationship
A friends with benefits relationship can and often does evolve into a romantic relationship, but a romantic relationship very seldom devolves into a friend with benefits relationship, although this does happen occasionally.
And a popular culture mention
The term "friends with benefits" became much more well-known and widespread thanks to the 2011 movie with that name, starring Mila Kunis and Justin Timberlake.
Of course, this rom-com centres around whether or not the two stars could actually have a friend with benefits relationship arising from their friendship. And in true Hollywood fashion, complications come up when real feelings surface, and their FWB relationship becomes a deeper, more meaningful relationship.
How could this really work?
For some people, an FWB arrangement is perfectly suited. Situations, where this would work, are many. If a person is totally involved with a job, sport, hobby, and just wants an occasional or regular time to engage in an FWB arrangement, and has a partner in the same or in a similar situation, chances are it will work.
Seriousness must not enter into the situation, nor feelings of guilt, religious or otherwise. Is anybody getting hurt? No.
Some sensible guidelines for an FWB relationship
Since this is not a romance, it is important to lay some ground rules first.
Both parties should have a frank and open discussion about what this is, and equally important, what this is not.
Boundaries should be agreed upon.
The ideal candidate for an FWB relationship is someone whom you are attracted to but is not part of your immediate circle of friends.
That way if and when your arrangement does not work out, you will not risk running into him or her at social gatherings. That could be rather awkward which it is why it is best to find someone with no connections to any of your friends.
The world is a not a small place
Similar to not having an FWB arrangement with a person from your circle of friends, it is probably wisest to choose somebody who does not live around the corner or on your block.
You do not want to see this individual every time you go out your front door, nor when you are at the supermarket choosing breakfast cereal or mouthwash. Geographical distance is a plus point when you are involved in a friend with benefits relationship. Of course, if you have to cross state lines, that might be a bit too far!
Some other rules
Obviously, (and for many, the most difficult rule to keep), you must not cross that line into full-blown lust and love affair.
Both partners should be on the same page from the get-go on this. Another absolute: use birth control. This would be one of the worst possible times for both partners to have to deal with an unplanned pregnancy.
One underlying tenet of FWB is no heavy duty emotional entanglements, and an unplanned pregnancy is precisely that.
Both partners should keep texting to a minimum, this is not your BFF. Keep your face to face conversations light. This is not the person with whom you should divulge deep emotional secrets nor strong political feelings; you might find out that your partner has political beliefs opposite your own which you cannot come to terms with.
And they lived happily ever after
Um, no. That fairy tale ending is for a different sort of relationship. But what is the best way to end an FWB relationship? Easy. While it is still going well. That way there is no chance of it turning south.
Best advice would be to end it quickly, like ripping off a band-aid, it may hurt for a few seconds, but then it is over.
Share this article on
Want to have a happier, healthier marriage?
If you feel disconnected or frustrated about the state of your marriage but want to avoid separation and/or divorce, the marriage.com course meant for married couples is an excellent resource to help you overcome the most challenging aspects of being married.
More On This Topic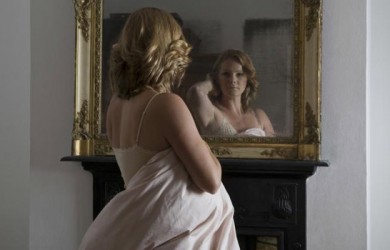 You May Also Like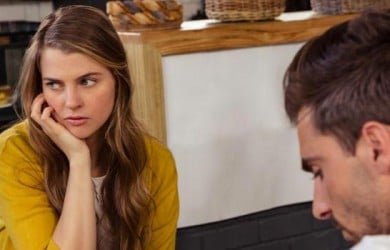 Popular Topics On Married Life