30 First Time Sex Tips To Help You Through The Big Event
There's a lot of pressure when you are about to experience sex for the first time.
Chances are, this will be the first time you have been so intimate and vulnerable with somebody- it's a big deal. At least it is at the time.
However, as you will come to see, the first time having sex is not such a big deal in the long term, and you will reflect fondly on your funny, first time sex experience.
What happens when you first have sex?
So if you are having sex for the first time, remember it's a natural thing, and you won't be perfect – but you can do some things to help improve your confidence and experience.
A piece of essential first time sex tips is to manage your expectations.
Unrealistic expectations always get us in trouble; we often form unrealistic expectations that can be biased towards being too perfect or terrible.
30 First time sex tips
Usually, most of our experiences in life are somewhere in the middle! It's the same with first time being intimate.
Here are some first time sex tips to keep your expectations in check:
1. Lose all the expectations
Sex for beginners is confusing. Ignore the romantic, earth-shattering first-time sex scenes you see on television. Chances are you'll finish your sex first time wondering, 'was that it?', 'was that all it was about?'.
If you asked a lot of teens to reflect on "What I wish I knew before losing my virginity," you'd hear a lot of accounts of how not-mind-blowing, to say the least, their first time was.
It is, without a doubt, an essential thing in your life.
But, it also probably won't involve any fireworks and passion explosions.
This is, without a doubt, one of the important things to know before having sex. It takes time to get total amount of enjoyment out of sex.
Most people have a "meh" first time, even an uncomfortable one.
Girls probably won't orgasm. Many won't even feel any pleasure. Boys might ejaculate early. You could both feel awkward, know not what to do, and be too anxious to enjoy having sex truly.
In any case, if you lower your expectations when it comes to sexual pleasure, you might avoid feeling too much pressure and, in return, increase your chances of a friendly, more relaxed, first-time sex.
Related Reading: Glaring Facts About Expectations in Relationship
2. It gets better with time
Sex gets better with time and practice. It also improves depending on the love and intimacy you feel with your sexual partner. So don't be put off if your making love first time didn't run smoothly.
3. Being nervous is normal
Remember that your partner, whether they have had sex before or not, has never had sex with you and likes you enough to want to have sex with you – they will also be nervous.
Related Reading: 7 Hacks to Get Rid of Anxiety
4. It's all about enthusiasm
It's not about the moves so much during the first-time; it's more about the enthusiasm and enjoyment you express. Even if you don't enjoy your first-time sex (many don't), the enthusiasm about trying again and exploring further will make you a god or goddess in your partner's eyes.
Being enthusiastic and enjoying yourself during first-time sex will please both you and your partner, so if everything else goes wrong – stay enthusiastic, and you'll still have fun.
5. Foreplay is the key
Foreplay makes a massive difference during any sex. It's not about just first time sex in marriage or relationship; foreplay always works wonders.
It can include kissing and heavy petting. You can't get enough of it – seriously.
Related Reading: How to Satisfy a Woman: 15 Effective Ways
6. It's a continuous learning process
You won't have a sexual technique mastered yet, so your first-time sex will be a bit stumbly and nothing like how you will enjoy sex in the future.
7. Talk about it
Do not hesitate to talk about your experience with your partner. This creates room for both of you to suggest what you liked and where you can improve.
Related Reading: 4 Relationship Conversations You Can Have With Your Partner
8. Figure out the moves
Some moves will come naturally, so if you don't know any during your first-time sex, it's ok. You'll naturally get the idea for what to do – enough to get you through your first time sex.
9. Learn about sex move before doing it
There are many more sexual moves that will improve your confidence and enjoyment of sex. If you understand how to have sex for the first time and how to prepare for your first time, learning from others will improve your confidence.
It can also enhance enjoyment and level up your sexual prowess. Take time to research such moves, and you'll already stand out during your first time sex because most people don't research.
Related Reading: How to Be More Sexual: 14 Stimulating Ways
10. Research foreplay techniques
Learn foreplay techniques and read sex tips for pleasing your partner just a few at a time, so you don't become overwhelmed, and you'll find you discover lots of fun ways to experience sex in the future.
11. Discover what you like
Learn about what you like; through sex, research, and self-discovery. It's an excellent strategy for future-proofing your sex life. Before you have sex, be sure of what you like about sex.
Related Reading: How Men Fall in Love: 10 Important Factors
12. Create your sex moves
As you become more 'experienced' with sex, the research and inspiration will never stop. There is always some new delicacy to try out sexually, a new move, technique, and so on.
13. Focus on emotions
Stay on top of learning how to improve your sexual portfolio and how to develop intimacy with your partner, and you'll have a fabulous time sexually in the future.
Related Reading: How to Share Your Feelings With Your Spouse
14. Pay attention to how your body reacts
Focus on the sensations you are feeling during your first-time sex and concentrate on helping your partner feel such sensations, too – it will help you take the overthinking out of the experience.
15. Practice safe sex
Boundaries are what allow us to be safe during sex. These first time sex tips emphasize the importance of ensuring certain boundaries before engaging in sexual activities with your partner.
It's essential to practice safe sex – so even if they complain about using a condom, it's perfectly acceptable for you to insist.
This video talks about how you can educate people about having safe sex:
16. Practice saying no
If you don't want to do something, say so.
17. Be transparent and sure
Decide if you want to let your partner know if it's your first time. You are not obligated to, but you might want to.
This way, your partner should be more understanding – but if they are not – then it's a huge clue that you are not with the right sexual partner for you!
Related Reading: 35 Kinky Sex Ideas for a Thriving Sex Life
18. Be sure of what you want
One of the best first time sex tips for couples is to learn how to practice safe sex and communicate your wishes and doubts with your sexual partner, starting with what's it like to have sex.
It's important that you feel confident enough to speak out when you need to, and it's perfectly normal to do so.
Remember that sex should never hurt, so it's ok to stop something if it hurts. Knowing this during first-time sex will help you identify the boundaries you are comfortable with. Just ask your sexual partner to be more gentle as a first approach.
19. Be confident in your body
Don't be shy about your body; if you are first time sex couple, remember it will be so much pleasure for both of you if you are body confident.
If you enjoyed something, tell your partner. Your partner needs feedback to learn how to have sex with you in a way that you both enjoy.
Express to your partner when you are enjoying something during first time sex. It will help them learn more about what you might enjoy and will help you to communicate to your partner that you are enjoying yourself.
Related Reading: How to Be a Confident Wife in Your Marriage
20. Get Grooming
Even if you don't know how to do sex first time, groom yourself in preparation. It will make you feel good and is also a necessary hygiene requirement. Make sure you are fresh and clean, shaved appropriately, and not too overly scented for maximum fun.
21. Select your lingerie
Choose underwear that makes you feel good about yourself and takes care of the spots you don't want to show off. This strategy will help you to feel confident as you head into your first-time sex.
Related Reading: Sexy Lingerie Styles That Will Drive Your Husband Crazy
22. Be sure before doing it
One of the first and most important first time sex tips is that you really should pick the right person and the right time. There's no such thing as a universal time for people to lose their virginity.
If you feel like doing it, you should. If you don't, you really, really shouldn't.
The other issue is the right person.
You're wondering what to know before having sex for the first time about your partner? You should know them well, you should be able to trust them completely, you should be in love, and you should both consider having sex for the first time an extraordinary display of your love.
You won't be in any way inseparably tied to that person for the rest of your life, but it is something you should do with someone you can be completely comfortable with.
23. Be safe mentally and physically
Not-so-fun things to know before having sex revolve around safety.
But they are incredibly important. Yes, virgins can get an STI and can get pregnant. So, having sex for the first time advice does include contraception. Pills won't protect you from STIs, so use condoms instead.
It might be a bit of additional pressure, but there's no turning back once you do it without protection.
One of the best first time sexually active tips – Talk about it.
With your doctor, school psychologist, anyone you can trust about protection and your fears around the whole thing. And talk about it with your partner. It would help if you discussed these things before you get down to it so that they don't cause an awkward pause during your special day (or night).
Related Reading: The Effects of Physical Abuse
24. Feeling anxious is ok
One of the first time sex tips for couples before having sex is – that anxiety and insecurities are unavoidable.
You'd be anxious about anything you'd be doing for the first time, be it the most insignificant thing in the world.
When the thing involves naked bodies, body parts, intimacy, and all the added significance of losing one's virginity, it's impossible to avoid some unease.
So, what to do when it's your first time having sex to minimize this fretfulness?
As we said earlier and can't emphasize enough – it's crucial that you feel comfortable with the person you're about to lose virginity. Sex should be an act of intimacy, primarily of emotional intimacy.
If you're at ease with your partner, talk honestly to them about your fears, and you'll see them gradually go away.
This is one of the important things to know and think about before having sex.
25. Don't consider it a life-changing moment
Finally, what to know before having sex about your life afterward?
There might not be much change in the way you feel, and there might not even be much change in your vagina (many girls have already unknowingly ruptured their hymen). There might not be much or any pain and bleeding. Still, there surely won't be any visible change to an outsider's eye.
This is one of the things to know before sex that might also help with easing the pressure. Just be there in that present moment and don't obsess over whether it will change you and in what ways.
Related Reading: How to Deal With Mood Swings in a Relationship
26. Do not fake an orgasm
It's ok not to experience an orgasm the first time. Would you please not moan and writhe if you are not feeling it? Do not create unrealistic expectations for your partner. Remember, it's ok to feel weird and uncomfortable the first time, and you might not experience an orgasm. But if you will fake it, you won't be able to communicate your needs in the future. Instead, tell your partner politely what didn't work for you.
27. Ask a lot of questions
There must be 100 things going on in your mind. Talk about it with your partner. Ask all the questions you have and discuss sex thoroughly before having it. Talk about kisses, hickeys, positions, and every other thing that you might wonder about.
It will give you both a sense of comfort and show your partner how important it is for you.
28. You might or might not bleed
Some people do bleed the first time, but one of the most priceless first time sex tips is that more than 50% of people do not bleed their first time. The hymen that causes bleeding can be stretched during exercise, running, cycling, and other physical activities.
Also, bleeding during sex can happen at any point in time, depending on various reasons. So please do not believe that a virgin always bleeds in the first time sex.
Related Reading: 15 First Night Tips for Groom
 
29. Do not compare
You may have imagined it a million times in your head, and in your imagination, it may look romantic, nerve-racking, or fun, but please do not compare your first time to anything.
Please do not compare it with any friend, any movie scene, or even with your imagination.
Your first time sex is about connecting with your partner at a deeper level and creating a stronger bond. Let it be about only that.
30. Think before sharing the information
The decision is yours. You want to talk about it or not. It entirely depends on your comfort level. Whether you want to discuss your first time sex experience or you want to share your previous experience, it is your business.
However, please do keep in mind that you are discussing with someone who would never place negative thoughts in your mind.
It could affect your vibe and mindset about sex, so be careful.
Related Reading: How Much Privacy in a Relationship Is Acceptable?

Conclusion
Don't be worried about how to prepare for first-time sex. Remember to have fun with it – if you do, we promise that you'll look back to your first time with fond memories while smiling and shaking your head at how cute and naive you were.
Share this article on
Want to have a happier, healthier marriage?
If you feel disconnected or frustrated about the state of your marriage but want to avoid separation and/or divorce, the marriage.com course meant for married couples is an excellent resource to help you overcome the most challenging aspects of being married.
More On This Topic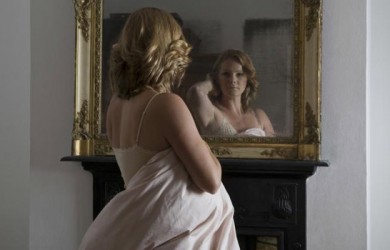 You May Also Like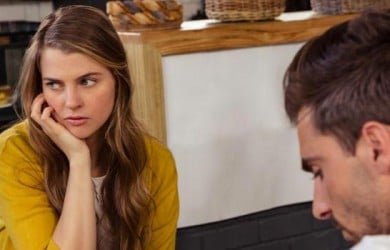 Popular Topics On Married Life